There has to be a flow in everything you do and especially while you are playing games online whilst keeping your security intact, and At BR Softech we commit that to our clients as Our team of developers and designers has extensive expertise in building chess games from the scratch utilizing methodologies in application development and security. We create chess games for a variety of platforms, including Android, iOS, Windows, and others.
The chess game inculcates highly advanced features with astounding graphics, bombastic sound play, and an intriguing gameplay interface with cutting-edge game development technologies like augmented reality (AR/VR), artificial intelligence (AI), and machine learning to provide a more authentic play experience for online chess fans. With our iOS and Android chess game development services, with us, you can be assured of a great deal.
Chess Game Software Development Company
BR Softech is one of the leading Chess game development companies in Australia with one of the finest teams on board. Our highly well-versed team excels at creating game applications with powerful features for iOS, Android, and other platforms. We believe in quality and at BR Softech there is only one mission to provide the finest quality chess game development solutions to our clients keeping in check the industry standards.
Chess software development is among our specializations. We have developed an ample amount of chess games from the roots for various platforms such as iOS and Android, with no open-source components. We also provide source code for an Android chess game to our clients. It is one of the most popular games in the iGaming industry as it requires a lot of strategies that entice people a lot, resulting in a lucrative commercial prospect for game creators in the country. Our chess game app developers, designers, and programmers strive diligently to provide you with the highest-quality chess game software available.
Chess Game App Development Company
With the rising technology and its dynamic patterns that are changing everything in and around, be it people's lifestyles or the world of business. At BR Softech we take care of everything by keeping intact the trends and technology in our solutions to give the best and finest games for the iGaming industry and keep our client's requirements fulfilled.
We develop an appealing live chess game app for android in 2D & 3D using ultra modern technologies.
We use advanced technology for our innovative and unique Chess game aesthetic features
Our Live Chess development includes a match feature with quick turnover and game refresh capabilities.
Experience the finest Chess game app solution with us provided by highly skilled developers.
Our online Chess software providers implement chat and messaging features for the social gaming experience.
We provide with chess video game and a live Chess app, with cross-browser functionality.
Experience the expertise of Chess software developers and get the advanced management portal.
We develop native, hybrid, and web live Chess games for smartphones as well as desktops.
Chess Game Development Services
Our vision at BR Softech is to give the ultimate chess game development services that cater to the needs of its customers, from conceptual development through installation to post-maintenance support. Our chess game creation solutions for Android and iOS are the culmination of our extensive iGaming industry knowledge & expertise. Get traditional chess games digitized quickly by using one of our following game development services.
AR/VR integration in the chess game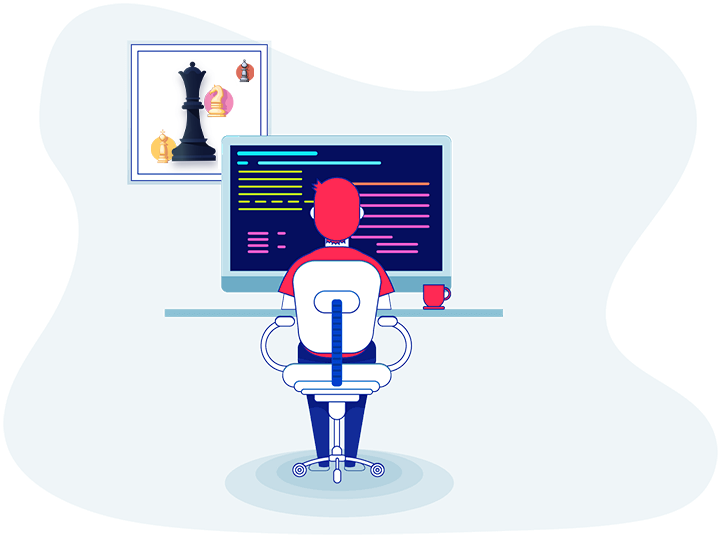 Hire Chess Game Developers
BR Softech is a recognized & reputed chess game development business company in Australia, with a team of talented chess game developers who have years of industry experience and knowledge in building terrific game apps from the initial concept. We create simple yet very astounding chess games with compelling gameplay and extraordinary aesthetics using our amazing graphic skills.
Our team goes all out there with their best knowledge to provide the best of their solutions, Sign up with BR Softech's chess game developers to levitate your dream bossiness plan and enter the iGaming industry with a ragging start
Hire Chess Game Developers
Would you like to discuss your project details? If so, let our developers realize your dream.
Our Chess Game App Developer
Experience the expertise of our chess software providers who develop UI for the multiplayer chess website or applications. Choose us as we have a team who have extensive knowledge about the iGaming industry and have been in the industry for a long time.
Let our actions by building the best ever game ought to speak more about our company.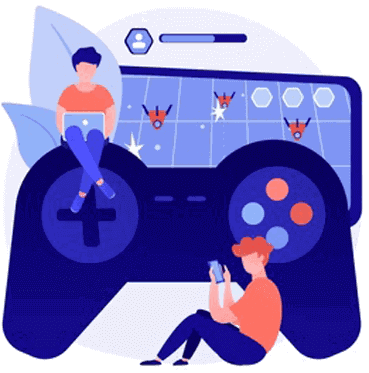 Astounding 2D & 3D using the latest technologies.
Unique and creative design and development.
Fantastic match feature with quick turnover and game refresh capabilities.
Highly skilled and experienced developers.
Online chat and messaging features for the social gaming experience.
We offer a video game and live Chess software that is cross-browser compatible.
With the best developers on board get an advanced management portal.
We develop native, hybrid, and web live Chess games for smartphones as well as desktops.
Features of Chess Game Development
The mission is to create the best possible chess game software solutions we never compromise on the quality of our services, with our extensive experience and expertise we focus on working on each and every detail of our client's requirements.
Here are some of the most notable features we offer with chess game development.
Leadership board for Accuracy
Learn More About How We Can Develop A Chess Game App For You
You're just a step away from getting a free consultation regarding chess game development. Just let us know what you need, and let us take care of the rest.
Send Me a Proposal
Why Choose BR Softech as a Chess Game Development Company
We offer a variety of online Chess game apps and software that are up to the standards of the iGaming industry with superior quality and functionality. We do all of it with the proper systemic and transparent communication channel.
Our aim is to give the ultimate gaming experience and to reach as many customers as possible. With our best team on board, let's rage the iGaming industry and give the best possible experience to our enthusiasts.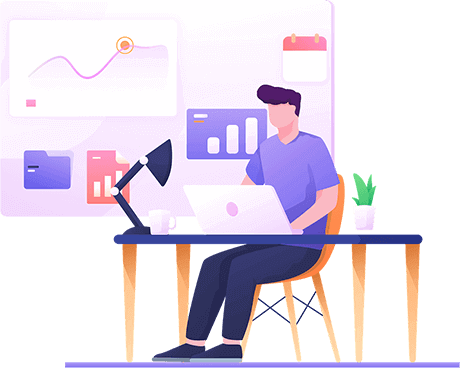 Best game studio

With our team of specialists, you may get a range of Android and iOS games inculcated with cutting-edge technology and impaired with amazing visuals to give a well-polished User experience.

24x7 troubleshooting services

Our technical help is available 24 hours a day, 7 days a week to assist you with even slightest of the issue.

Pro expert game programmers

We have a staff of highly skilled game programmers with years of expertise. Their commitment helps to bring online games a real-life experience.

Innovative Concepts

With keeping in the frame of high-end competition, we seek to create smart service solutions with innovative concepts, Our cost-effective solutions allow you to save both time and money.

Seamless Communication

To provide people with a better experience, we encourage seamless communication and strive to deliver more tailored services.

Flexible and Customized Solutions

Our adaptable solutions are tailored to meet all of your requirements, with our expert team we keep each our process transparent and in sync with our client's demands
Frequently Asked Question?
Q1. Do you integrate chess games into machine learning and AI development?
Yes, we integrate all the up to standard ultra modern technology such as machine learning and artificial intelligence into the chess game application to enhance the gaming experience of our game lovers. We rely on our highly trained search programs, which have a comprehensive understanding of AI and machine learning algorithms.
Q2. How much does developing a chess game cost?
Ans. A chess game would cost between $8,000 and $25,000 to create. This cost may vary depending on the project's features and complexity.
Q3. How long does it take to develop a chess game?
Ans. Since creating a chess game is a fairly intricate process, hence it takes time to create. With keeping an estimate in mind a simple 2D chess game with basic features might take anywhere from 8 to 12 weeks to produce.
Latest Blog
Intensify your knowledge to navigate your digital transformation with us.
Our Game Services
Our highly competitive and skilled team of game developers offers advanced game development services which are compatible with operating Systems like, Android, iOS, Windows, and more.
USA Office
21 Overlook Ridge Terrace
#523 Revere, Boston,
MA 02151 USA
+1-650-727-6690
India Office
90, 10 B Scheme, Usha Vihar,
Triveni Nagar, Gopalpura Bypass,
Jaipur- 302018, Rajasthan INDIA
+91-7821055537 , +91-9982201414
Australia Office
11 parklands place,
Morwell, Vic-3840
Australia
+61 425 630 321
Canada Office
1193 Main St #3301,
Vancouver, BC V6A 4B6,
Canada
+1-604-360-4433