BR Softech is a pioneer in Augmented Reality Game Development and is proficient in developing interactive games that function perfectly across multiple screens and devices. The advent of Augmented Reality has been groundbreaking for various industries. Our developers excel in tapping into the full potential of AR technology to develop customer-centric and high-performing games that ensure high ROI.
Augmented Reality Game Development Solutions
AR game app developers have been dabbling with AR technology to develop high-octane AR games that enhance the real-world setting by introducing sound, visuals, and other sensory stimuli.
BR Softech holds years of experience working with AR technology and our developers are well-versed in the tools, technologies, and frameworks needed to unleash the potential of AR technology. Our developers use their expertise in AR technology such as Vuforia, ARKit, AR Toolkit, etc. to offer satisfying gaming solutions to our clients. Partner with BR Softech and reap the following benefits:
Experienced Developers Proficient in Different Tools of AR
All Necessary Technologies Needed for AR
AR Mobile App Development
Different App Publishing Methods
Marketing and Branding Strategies
Cross-Platform Game Development
Top-Notch AR Game Designing Platforms
With cutting-edge Augmented Reality solutions by BR Softech, we aim to develop stunning and aesthetic AR games that have the potential to scale higher and generate maximum revenue.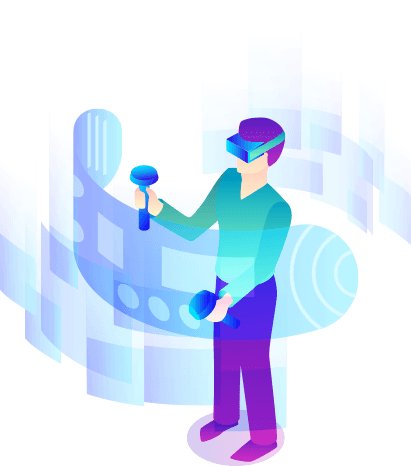 AR Mobile Games
We develop state-of-the-art interactive AR games that provide a lifelike experience to users. Our developers use the latest technologies in order to provide improved mapping, object detection, and navigation to enable high-quality Augmented Reality game development.
AR Head Mounted Display System
Our developers take the augmented reality gaming experience to the next level with the help of AR Head Mounted Display System. Now explore the thrills of role-playing games by being completely immersed in the experience with AR equipment.
AR Smart Glasses
Enter the world of video games with AR Smart glasses that transport the gamer to the game environment. Supplement the world with Augmented reality with our interactive AR game development.
Why Choose Augmented Reality Game Development?
AR technology introduces audio content and game visuals in a real-world environment. Unlike VR, these games provide a playing field by introducing interactive game elements in a real-world setting.
Adoption of Augmented Reality

Augmented reality is being widely adopted in the gaming industry. Developers have been using this technology to develop addictive games and polish their skills at the same time. However, the developers at BR Softech have been working with this technology for years and have the necessary tools at their disposal to ensure client satisfaction.

Robust & Secure AR Game Development

Augmented Reality games provide an interactive and addictive gaming experience by introducing audio, visual and other sensory stimuli in a real-world environment. We at BR Softech take it a step further and develop highly engaging games with the latest technologies to provide a robust and secure environment to enjoy AR games.

Trending Technology

AR technology is gradually surpassing popular game consoles like Xbox, Nintendo, and PlayStation. Our developers take it a step further and use their creativity and innovations to develop lifelike game elements that entice the user and provide an addictive gaming experience.
Cross-platform AR Game Development

Our AR game development targets multiple platforms and aims to offer an augmented-reality experience that runs smoothly on platforms like Android and iOS. Leverage the power of cross-platform game development by BR Softech and reach a larger audience.

Interactive Features

Partner with BR Softech to get the best-in-class features that improve the overall AR gaming experience. Get the best quality features such as smart glasses support, 3D tracking, geolocation, and more with our innovative AR game development solutions.

Future of Gaming

The gaming industry is undergoing various technological advancements. AR technology has been integral in bridging the gap between developers and users. This futuristic technology brings digital creation to life and also provides a fun and thrilling gaming experience.
Leverage the Power of AR Technologies with BR Softech
Our experience and skilled developers are proficient in AR technology and develop interactive AR applications with the following technologies:
Vuforia
Kuden
AR Toolkit
Wikitude
Microsoft HoloLens
Apple iBeacon
Google Project Tango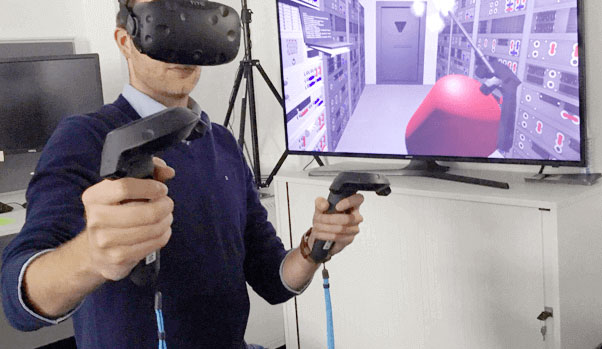 AR Technology Development Tools at Our Disposal
As one of the best AR game development companies in Australia, BR Softech has experience in working with advanced tools and technologies to develop stunning and immersive games. Here are the technologies that our developers use when working with AR technology.

Unity
It is known as one of the leading gaming engines in recent times that provides the developers with fully integrated space for developing the interactive 2D and 3D components.

ARKit
It is an AR development platform of Apple that is designed to make AR applications for iPad and iPhone and known as a powerful technology.

Unreal
A huge number of candidates are catered smoothly providing simultaneous examinations, a delight for both the test takers and the managers. Our online testing system is equipped for a large number of simultaneous test sessions.

OpenCV
It is an open-source computer vision library that has the aim of real-time computer vision processing and it is the most widely used AR development technology.

Web AR
It contains a web camera for augmenting reality along with a digital inscription that has various users for direct lead and marketing generation.

View AR
It allows us to combine the different VR, AR, and MR technologies in a single platform that can be beneficial in many ways.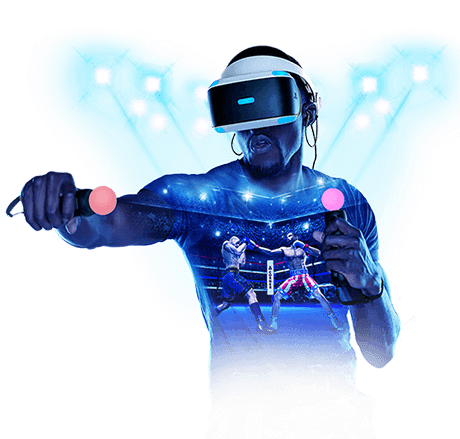 Benefits of Using Augmented Reality
Using Augmented Reality in game development can be beneficial for developers as well as business owners. Our cutting-edge AR solutions have the potential to reach millions of people and offer great interactive content that helps in retaining the user base.
Amazing UI/UX
Combination of Virtual and real-world environments
Geolocation integration
Cost-effective AR solutions
Our Augmented Reality Development Services
Being an acclaimed AR game development company in Australia, BR Softech houses a team of exceptional developers and designers who use their creativity and strive to deliver advanced customer-centric solutions to our clients. Have a look at our AR services: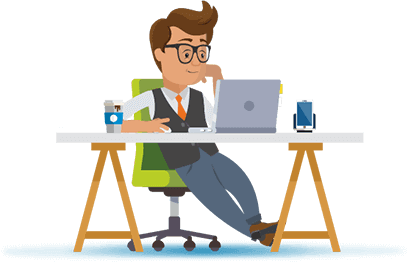 From imagination to reality,

Customize your gaming experience with AR Let's Start
Our AR Game Development Process
AR game development process is a lengthy and extensive process. However, our game developers and programmers are always ready to fulfil the client's requirements with our agile development approach. Our developers strive to deliver cost-effective and robust game solutions that are customer-centric. We complete the project within the delivery time by using this 7-step process:
Game Designing & Development
Post-launch Support & Upgrades
Why Choose BR Softech for AR Game Development?
BR Softech is a leading AR game development company in Australia that has catered to various clients. Our customer-centric solutions offer an overall better experience and have the potential to reach millions of people. We have a team of in-house developers who are capable of dabbling with advanced technologies and creating truly immersive and high-octane games across various genres and platforms.
Hassle-Free Development
Partner with BR Softech and ensure no interruptions in the development process. Our skilled AR game developers will take care of every technical aspect so you don't have to go through the hassle.
Aesthetic Designs
We have a team of skilled designers and artists who use their creative freedom to create really stunning and appealing designs to attract your target audience.
Transparent Communication
Our team focuses on transparent communication. We communicate all the details related to the development process with the client so they're aware of the status of their AR game.
Diverse Tech Stack
Our developers have experience working with different technology stacks and we work with the right technology stack that fits the client's requirements. We use technologies like Vuforia, ARKit, etc. for AR game development,
24x7 Customer Support
Even after deployment, we provide round-the-clock customer support to users. We provide a dedicated customer support team that is active and quick to address and resolve users' queries.
On-time Delivery
We take deadlines very seriously and make it a priority to finish the project within the delivery time. We ensure total client satisfaction through cost-effective on-time project delivery.
Our Game Services
Our highly competitive and skilled team of game developers offers advanced game development services which are compatible with operating Systems like, Android, iOS, Windows, and more.
Latest Blog
Intensify your knowledge to navigate your digital transformation with us.
USA Office
21 Overlook Ridge Terrace
#523 Revere, Boston,
MA 02151 USA
+1-650-727-6690
India Office
90, 10 B Scheme, Usha Vihar,
Triveni Nagar, Gopalpura Bypass,
Jaipur- 302018, Rajasthan INDIA
+91-7821055537 , +91-9982201414
Australia Office
11 parklands place,
Morwell, Vic-3840
Australia
+61 425 630 321
Canada Office
1193 Main St #3301,
Vancouver, BC V6A 4B6,
Canada
+1-604-360-4433
Frequently Asked Questions(FAQs)
The AR game development cost is influenced by various factors. On average, if you want to develop a native-platform AR game with basic functionalities, it will cost around $50,000 to $80,000. However, if you want cross-platform development with advanced features, the price can go up to $100,000.
The time needed to develop an AR game comes around 3 to 6 months.
Yes, we provide customized AR game development services. Our customized solutions are bespoke and tailored according to the client's requirements.
Our developers use various technologies like Vuforia, Kudan, Wikitude, and AR Toolkit to develop AR games for multiple platforms.
Yes, AR games are very popular among the audience and display great revenue potential in the current market. Developing an AR game can have multiple benefits for a business owner.