BR Softech is one of the finest leading Video Game Development companies in Australia with its global footprint. We aim to provide the finest video game services to our clients in the iGaming industry. We provide customized video game development services with personalized consultation and solutions. We thrive on giving our best efforts in every project we implement, with all the modernistic features in your dream project.
Develop the ultimate advanced and enriching video game with our expert professionals. We give extra attention to detail in each and every part of the process from the concept. Be a part of this rapidly growing billion-dollar industry and start an elevating business, allowing users to play games similar to Battle Royale: Fortnight, PlayerUnknown's Battlegrounds (PUBG), 3D Fighting Games, Monster Hunter: World, and a lot more.
Hire a video game developer for an exceptional gaming experience.
Modernistic technology for our innovative and unique game designs.
We help you generate quick turnover and video game refresh capabilities.
Our expert video game programmers and developers implement advanced and high functionality features.
Experience the expertise of our expert video game developers, who can help you provide an in-depth insight into game development related to software developer, designer, engineer, and video game developer requirements. Develop a great high-functional and rich-featured video game with astounding life-like aesthetics
Services for developing video games
We at BR Softech intend to develop and distribute the most fascinating video games possible in the iGaming Industry. We envision proffer our best efforts, we always go above and beyond to offer our clients fully integrated, highly flexible video game production services & solutions. Our work encompasses all the details in the video game development for iOS or Android, from product conceptualization to the market launch of the product.
Game Design & Programming
Mobile and Tablet Games
Land-Based Casino Games
Online Casino Games
Augmented & Virtual Reality
Fantasy Sports
Sweepstakes
Sports & Race Betting
Video Game Developers in Australia
We always believe in putting forth our best actions with our work than our words.Let's integrate our expert video game game developers' expertise and your astounding idea for a video game to make it surreal reality and to help you ace up your business. Be it Android, iOS, or Windows high quality and timely deliverables are guaranteed with us.
Video Game Design and Development Services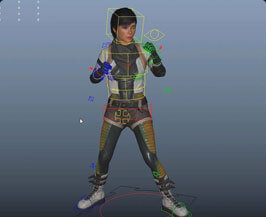 Video Game Animation Software Solution
A game is nothing if the animation of that game is not appealing to its audience, sign with us and take the leverage of gaming engines to animated gaming assets, skin, texturing, rendering, and physics programming including soft and rigid body simulation, collision detection, ragdoll animation and a lot more.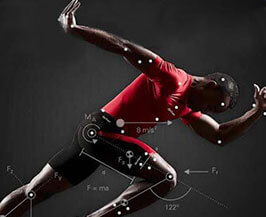 Motion Capture Software Programming
Hire our team of video game programmers and get full-motion video, gesture recognition, embedded sensors, motion capture, and bio vision hierarchy (BVH) for realistic animation with life-like characters.For a superior gaming experience, we use all the ultra modern features to make it one of a kind in the iGaming industry
2D & 3D Gaming Software Solution
We provide custom 2D and 3D games with astounding aesthetics and ultimate sound effectsWith us, experience the outstanding narration, 2.5D isometric games, anime characters, dynamics, logic, and everything fantatsic. We also provide 3D positioning sound and digital signal processing with program audio and digital signal processing.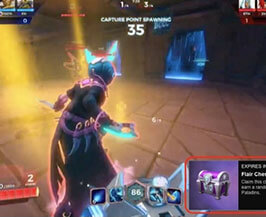 Video Game Analytics Integration
Our skilled team of professionals helps you integrate game analytics to assist accurate data. We help you build gaming resources to check precise gaming positions with data explorer, funnel analyzer, segment builder, in-app purchases, and a lot more. We also provide artificial intelligence (AI) solutions, logical algorithms, and character interaction for in-depth gaming insight.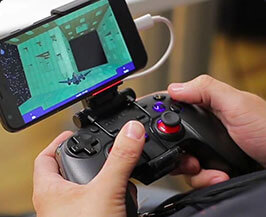 Gaming Input Device Software
For any company, a gaming input device is critical to the business. There are types of input devices available such as keyboards, joysticks, controllers, and real-time motion control devices. These devices help in providing the ultimate gaming experience while helping you get customized game engines and essential tools.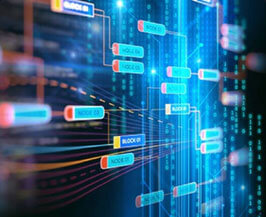 Video Game Programming Language
We have a team of professionals trained in multiple languages such as C, C++, Java, JavaScript, unreal engine, WebGL, HTML5, Flash, ActionScript, Unity 3D, Unity5.0, Cryengine, and Riot engine with exceptional designing and developing next-generation games.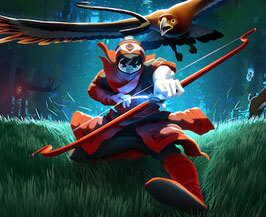 Multiplayer Video Game Development
We help you develop multiplayer games with ultra modern features and unmatchable reliability & flexibility. We provide debugging information, matchmaking, customization, spawning, and scene management with game porting services. We also help you translate the source code for multiple platforms.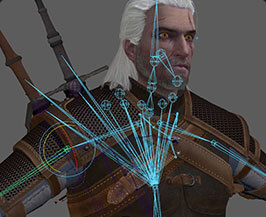 Video Game Design Software
Get scalable architecture for Massively Multiplayer Online games with us. Our video game design software will help get better results in aligned with the current trends of the iGaming industry
Sign In With The Finest Video Game Developers
We strive hard to proffer our clients the finest gaming experience. To provide with finest of services we aim to understand the requirements with each detail then do thorough research on the same then followed by the blueprint and implementation of the process.
Our experienced team strives to give you personalized advice and assistance in creating your game development plan. You can count on our talented team of developers to help you choose the greatest video game app or software that aligns your business requirements and goals
Get a Quote
Video Game Development Process
Video game development is a robust process of developing a lucrative game that can help you grab the attention of millions. We follow this dynamic work process to take care of each detail.
Evaluate
Develop
Optimize
Modify
Pre Game Development
Game Analysis
Game Design S.R.S.RS Document
Build a Project Plan
Blueprint
Art-Pipeline Setup
Prepare Technical Design Document
Architecture Design
Test Plan
Finalizing Final Design
Prepare Flow & Wireframe Doc
Game Development
Develop a Gaming Module
Start creating Art-Assets
Game Object
Background Environment
Animation
Visual Effects
Work on Design
CreatU.I.UI Elements
Game Balancing & Depth
Create Audio
Analyze all the Milestones
Work on Improvising
Optimization
Module Testing
Integration of Required Modules
Post-Game Development
3rd PartS.D.K.DK Integration
QA & TestingU.A.T.AT
Final Game Deliverables
Monetization
App Store Submission
Support & Maintenance
Top Video Games of All Time
We don't create mediocre things but everything unreal and spectacular, Sign in with us and create one of these top games for you and your business.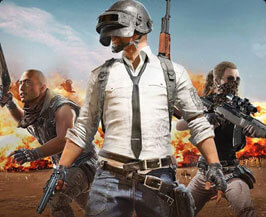 PlayerUnknown's Battlegrounds PUBG
Play this online multiplayer battle royal game. An astounding new game like Pubg for a better user experience PUBG is the last man standing shooter game fight with located weapons, real-time aesthetics, and lucrative game-play, designed to give an enthralling experience to its users around the world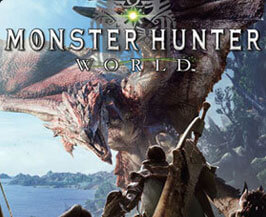 Monster Hunter: World
Play the outstanding game Monster Hunter to get the finest experience. It was made accessible to PSP4 and Xbox enthusiasts all around January 2018. Use carefully crafted weapons or other types of equipment to hunt down the monster or trap him so you can kill him and experience the thrill.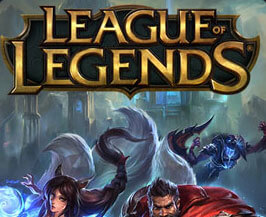 League Of Legends
The famous virtual battle arena video game was created and published by Riot Games for Microsoft Windows & mac-OS. Play the role of an invisible summoner who manages a challenge with the special skills.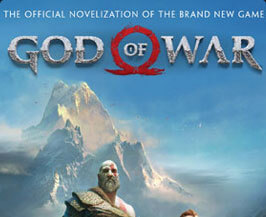 God Of War
Indulge yourself in this mind-blowing mythology-based action game and experience the adventure you have never experienced before. David Jaffe created it at Sony's Santa Monica Studio. Its design, art direction, graphics, audio, characters everything will help you connect to the other world of the game.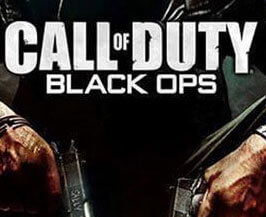 Call Of Duty: Black Ops
Play this fantastic first-person shooter video game. It was developed by Treyarch and published by Activation for players worldwide. This interesting game revolves around the two teams on a specific mission. Its weapons are incredibly customized with a modernized environment and aesthetics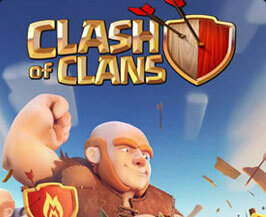 Clash Of Clans
This strategic game was developed by Finnish game company Supercell, and it has millions of followers globally. In 2012, it was first made accessible for iOS, then in 2013, it was made accessible for Android.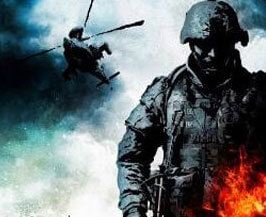 Indian Army Game
Indian Army Game is developed by top-rated Software Developers, including several challenging missions. It's one of the world's best army training games to enjoy Indian army training duty with an excellent adventure border environment. Develop a game similar to the Indian army and be the next sensation in the market.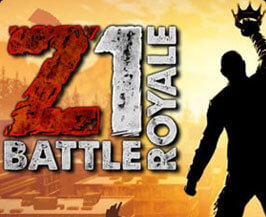 Z1 Battle Royale
Play this amazing, fast-paced, competitive, action arcade, battle royale game for the perfect gaming experience. Our team will help you create an astounding game for your business requirements. This multi-user game is designed for PC to play solo, duos, or fives.
Why Choose BR Softech Services
Our mission is to create the finest games for the iGaming industry, and our vision is to be the only company that provides ultra-modern games inculcating all the latest trends and technologies in it. We aim to reach the maximum number of users and provide a more significant gaming and playing experience with Mobile Game Development. Explore all the options and create a fantastic game with our expert developers.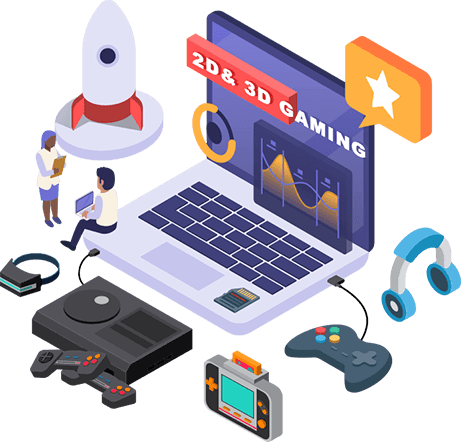 Best game studio

With our team of specialists, you may get a range of Android and iOS games inculcated with cutting-edge technology and impaired with amazing visuals to give a well-polished user experience.

24x7 troubleshooting services

Our technical help is available 24 hours a day, 7 days a week to assist you with even slightest of the issue.

Pro expert game programmers

We have a staff of highly skilled game programmers with years of expertise. Their commitment helps to bring online games a real-life experience.

Innovative Concepts

With keeping in the frame of high-end competition, we seek to create smart service solutions with innovative concepts, Our cost-effective solutions allow you to save both time and money.

Seamless Communication

To provide people with a better experience, we encourage seamless communication and strive to deliver more tailored services.

Flexible and Customized Solutions

Our adaptable solutions are tailored to meet all of your requirements, with our expert team we keep each our process transparent and in sync with our client's demands
Latest Blog
Intensify your knowledge to navigate your digital transformation with us.
USA Office
21 Overlook Ridge Terrace
#523 Revere, Boston,
MA 02151 USA
+1-650-727-6690
India Office
90, 10 B Scheme, Usha Vihar,
Triveni Nagar, Gopalpura Bypass,
Jaipur- 302018, Rajasthan INDIA
+91-7821055537 , +91-9982201414
Australia Office
11 parklands place,
Morwell, Vic-3840
Australia
+61 425 630 321
Canada Office
1193 Main St #3301,
Vancouver, BC V6A 4B6,
Canada
+1-604-360-4433
Frequently Asked Question?
Q1. How Much Time Does it Take to Develop Any Video Game?
The time of video game development is influenced by a variety of factors including genre, scale, development platform, and the required number of features. Summing up all these factors, video game development might take time from 3 months to six months.
Q2. What is the Estimated Cost That Will Occur While Developing a Video Game?
The development of the video game can cost between $50,000 and $75,000.
Q3. Which Technology Will You Use For Video Game Development?
For the backend, we prefer to use Java and for database requirements, we depend upon MySQL, Oracle, PostgresSQL. The front end of the game app is developed using technologies such as Vue. JS, Angular, Reactive Native, Flutter, and so on. These are just a few technologies we name. Let's connect with us to know more about the technologies we work on.
Q4. Can I Access Our Video Game Admin Panel Using Mobile Devices?
You can access the admin panel of the video game on your PC or mobile device seamlessly. Only the login credentials are required.
Q5. Where Do You Store All Data of This Video Game?
The answer to this question completely depends upon you. We prefer to store your video game data on highly secured gaming servers. If you have any recommendations for the gaming server, then you may discuss them with us and we will store the data on the chosen server.
Q6. Will You Provide Both The Video Game Website & Mobile App Development Services?
Yes, we offer a range of Video Game development services including website development, mobile app development, and software development.