We believe in letting our games speak more volume than our words, BR Softech is one of the finest Rummy game development companies in Australia with all-around expertise in the iGammig industry. We have a fantastic team of rummy game developers on board. Our skilled game developers excel at creating games with a wide range of features for iOS, Android, and other platforms. For developing the best in a class rummy game for the consumers, we take quality in mind to the maximum. Hence we proffer to give the ultimate experience with our seamless functionality.
Rummy is the most finest and interesting game in the Industry, With 2-6 players, you can play this classic Indian card game and win a variety of cash prizes and rewards. If you enjoy card games and want to create your own online rummy game with realistic aesthetics and high-quality visuals, UI & UX design, and seamless functionality, we are here to assist you with all.
Our company is a profound rummy game developing company with a user-centric strategy. We will provide you with a reliable rich app that will enable you in acquiring more rummy participants. Together let us give an ultimate gaming experience to the industry
FANTASTIC RUMMY GAME DEVELOPMENT FIRM
We aim to provide rich quality rummy game solutions to our audience we keep quality our top priority. We are a leading rummy game development firm that provides genuine services and app solutions with fine targets to attract as many rummy players and provide them the ultimate experience. Our certified and skilled professionals will provide you with end-to-end online game creation services that will keep your online rummy game on the top of the heap.
RUMMY GAME DEVELOPMENT SOLUTIONS & SERVICES
Our devoted and hardworking developers and designers have the capacity & capabilities to provide ultimate rummy game development solutions that would provide your users with a spectacular gaming experience. We strive to deliver you an app that will take your business to the next level not just in Australia but internationally in the iGaming industry
Whitelabel solution
Turnkey Solutions
Bitcoin solutions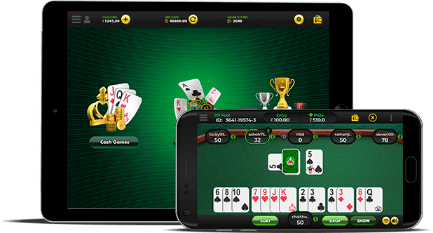 What is an Online Rummy Game?

The online rummy game is one of the most popular multiplayer card games played between groups of 2 to 6 individuals. Standard 52-card decks are used in an online rummy game. The goal of the Rummy game is to line up all of the cards in a valid sequence. The winner will be the first player to build a successful sequence of cards before anybody else. As it's available online you can play it anywhere anytime and can experience the thrill of it.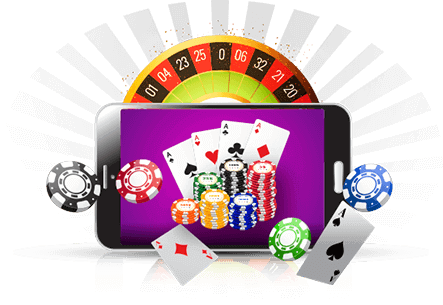 Why Do We Require Online Rummy Game Development Service?
Rummy is a classic Indian card game that has been around for a long time. It has evolved through time and can now be played online thanks to the dynamic technology that has evolved everything. It's a collaborative multiplayer game that you can play with your friends or strangers around the world. You can earn various rewards with your skills. Our company develops rummy card games with a variety of features that will give it more thrill and excitement whilst playing.
It is not only a brilliant game, but it also allows you to apply your skills to win rewards. It is also now legal to play this game for real money on online gaming sites. A game of skills and at times luck.
The basic goal of this game is to improve your hand by controlling the card sets and creating a specific set or sequence while adhering to the game rules. Every player has to make and alleviate one card in each round until the thirteenth number card makes a sequence in the card set.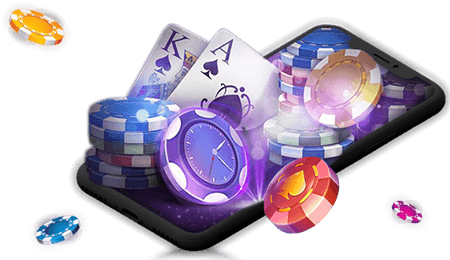 Rummy Game Development Services & Resources
At BR Softech, Our rummy game developers, designers, and programmers strive hard with their best abilities to provide you with the highest-quality rummy game software. With our unparalleled experience in the industry, we aim to provide a high-quality gaming experience with astounding features and flexible functionalities, making sure that your game reaches different heights as one of the top games in the industry and is played by the maximum number of players
Our developers have been in the industry for a long time and with their expert methods and tactics we can provide a variety of options and blends of features, functionality, modules, and other elements to bring you the ideal rummy game app idea.
BR Softech's advanced app solutions for Rummy game development are compatible with all platforms, including iOS, Android, and the web. The following are some of the services we offer:
Online Rummy Game App Development for Android
Online Rummy Game App Development for iOS
Online Rummy Game App Development for Web
Related Games to Rummy Game Development
Looking for comparable or related games to rummy game creation, well you have barged into the perfect world of gaming solutions
Extraordinary Features of Rummy Game App Development
Establish your online business-centric Rummy mobile game app with ace quality by integrating some of the alluring and innovative features adhering to the iGaming industry guidelines. With us provide your users the ultimate gaming experience of Rummy Game
Interactive UI & UX

The creators and designers of rummy games spend a lot of time providing the best high-quality gaming experience that includes beautiful 2D and 3D animations and aesthetics

Multiplayer classic game

The evolution of technology allows users to play with more than one participant. They can invite their friends or use a special game code to invite them to the table.

Different Payment Gateways

Our reliable rummy software suppliers offer you a variety of payment alternatives that are quick, secure, and reliable. These also work with third-party services like Mobikwik, Paytm, and Stripe.

Personalized Chat

We provide users with live chat features via integrating advanced technology bots. This helps users with their queries and is beneficial in terms of improving the user experience and saving time.
Social Media Integration

We offer social media integration feature, where one can log in via their social media handle and can connect to their friends

Latest Technology Incorporation

In a world of dynamic technology where trends and algorithms change every day, we at BR Softech keep ourselves updated with trends and incorporate all the technologies like augmented reality, virtual reality, and blockchain to meet business objectives and exceed user expectations.

Cash Prizes & Loyalty Programs

To win more users and their loyalty, rummy game providers give the finest bargains, loyalty coupons, and cash rewards.

Multi-Language Support

We create an online rummy game app/software/website supporting different regional and native languages for a better gaming experience.
TYPES OF RUMMY GAMES
Use these Rummy game modifications to enhance your Rummy game playing experience and get into more fun

Deals Money
It is reinforced by Artificial Intelligence, a cutting-edge and widely used technology. The development of this rummy game software is identical to that of classic rummy, khelplay rummy, and junglee rummy.

Points Rummy
Our skilled rummy game providers will deliver an extraordinary yet simple rummy game based on the original 13-card set for the beginner to enjoy the game.

Pool Rummy
We provide customers with actual live casinos for rummy that accelerates more fun and interest. It's an online high-stakes card game with a monetary entry fee.


Marriage Rummy
It is the most popular type of rummy game development that has 13 and 21 card game formats. It is enriched with progressive technologies such as VR, AR, and chatbots for iOS and Android.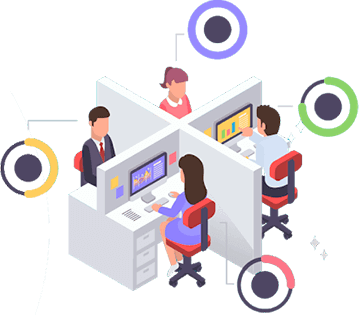 Sign in with Skilled Rummy Game Developers
Our highly skilled rummy game developers specialize in rummy game development. For over a decade, we've been providing swift and flawless rummy game building services with all the ultra modern technology. We provide a hassle-free gaming experience to our consumers, supported by reliable coding and incorporated by dynamic technology like AR/VR, AI, and machine learning. Our rummy game app developers are experienced in designing rummy game apps for Android, iOS, Windows, macOS, and a variety of other platforms. Our team beholds and ultimate experience of the industry which helps them create games in adherence to the industry rules.
We also provide free consultations, please feel free to connect.
Contact Us on WhatsApp
Request a Quote
Required Team Structure for Rummy Game Development
We have a brilliant team on board who have their forte in their respective departments which helps us keep the whole process in check and transparent
1-2 developers (Android or iOS)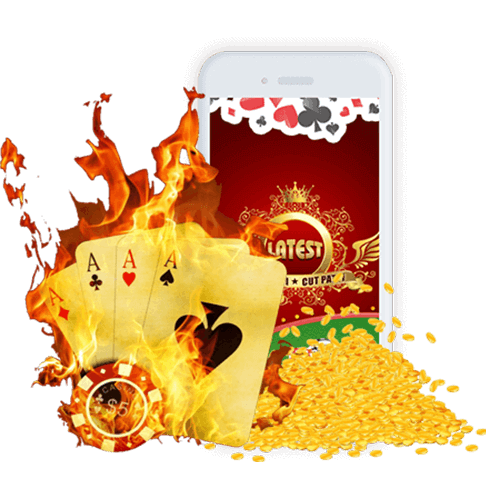 Cost to Develop Rummy Game Apps & Website
This could cost you more than the basic app development cost to develop a rummy mobile game app and websites with the modern innovations and advanced extensive features, along with support for numerous platforms. With having all the required things, it is necessary to provide an appropriate tech stack as follows-
AWS
Android Studio
Fabric iOS
FCM
Mantis BT
Facebook API
Google API
Google analytics
Google webmaster
Sass
MEAN Stack
Xcode
Swift iOS
Zoho
Sendinblue
Sketch
Stripe
We promise to ensure that by combining all of the above mentioned technologies, we will be able to give rummy game app development at a lower cost. Our offered app will include everything from high-quality to rich features and support for multiple devices at a suitable rate.
How Much Will It Cost to Develop a Rummy Game?
Desktop Version
This version is mainly for Windows and macOS. You can simply download and install this version and be good to go.
Web Version
To use a web-based version one doesn't require downloading the game. It allows you to enjoy the game using any browser.
Mobile Version
Our rummy game software mobile version is available for iOS, Android, and Windows apps.
Why Hire BR Softech is the perfect choice As A Rummy Game Development Company?
At BR Softech, we offer complete and innovative rummy game creation services to not just create your game but also help elevate the iGaming industry. We provide app solutions that are tailored to your strategic objectives and business strategy. Our solutions are compatible with all the different platforms in adherence to the current trends and technologies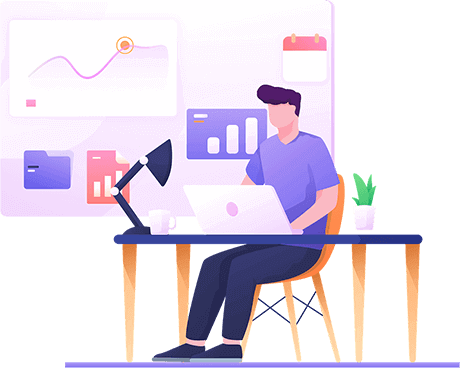 Game developers with highly skilled and effective knowledge

We can develop and deliver the best-customized solutions keeping your requirements on priority

Our concepts are out of the box and innovative to keep you on the top

We provide post-launch support and maintenance.

On-time project delivery with the quality intact

World-class game app solutions with high-performance
We are Australia's leading rummy game development company, with experienced and qualified developers who are proficient in their respective programming languages and possess all of the aforementioned traits. We guarantee that we will provide you with the greatest gaming app solution at a reasonable price.
Our Game Services
Our highly competitive and skilled team of game developers offers advanced game development services which are compatible with operating Systems like, Android, iOS, Windows, and more.
Latest Blog
Intensify your knowledge to navigate your digital transformation with us.
USA Office
21 Overlook Ridge Terrace
#523 Revere, Boston,
MA 02151 USA
+1-650-727-6690
India Office
90, 10 B Scheme, Usha Vihar,
Triveni Nagar, Gopalpura Bypass,
Jaipur- 302018, Rajasthan INDIA
+91-7821055537 , +91-9982201414
Australia Office
11 parklands place,
Morwell, Vic-3840
Australia
+61 425 630 321
Canada Office
1193 Main St #3301,
Vancouver, BC V6A 4B6,
Canada
+1-604-360-4433
Frequently asked questions
Q1. How Much Time Does it Take to Develop a Rummy Game?
Answer: Because developing a rummy game is a lengthy process, it will take anywhere from six months to a year.
Q2. What Is The Estimated Cost That Will Occur While Developing the Rummy Game?
Answer: Rummy game creation might cost anything between $18,000 and $40,000.
Q3. Which Technology Will You Use For Rummy Game Development?
Answer: For the backend, we choose Java, and we rely on MySQL, Oracle, and PostgresSQL for database needs. Vue. JS, Angular, Reactive Native, Flutter, and other technologies are used to create the game app's front end. These are only a few examples of technologies. Let's connect with us to know more about the technologies and our process of work.
Q4. Can I Access Our Rummy Game Admin Panel Using Mobile Devices?
Answer: You can use your PC or mobile device to enter the admin panel for the hearts game. with the login credentials provided.
Q5. Where Do You Store All Data of This Rummy Game?
Answer: Your response to this question is entirely up to you. Your Rummy game data is stored on highly secure gaming servers. If you have any suggestions for the gaming server, please share them with us, and we will store the information on the selected server.
Q6. Will You Provide Both The Rummy Game Website & Mobile App Development Services?
Answer: Yes, we provide a variety of Rummy game development services, including website creation, mobile app development, and custom Rummy game development.