We are highly driven by the reputation of being the best metaverse casino game development company in Hong Kong. We ensure to incorporate high-end technologies like AI, ML, AR, VR, and blockchain to create high-level casino gaming solutions that are scalable, reliable and credible. With the feature-rich interface, advanced tech stack, photo-realistic graphics and casino NFT, we create metaverse casino game applications for android, iOS And Windows mobile platforms.
We ensure to leave no stone unturned and keep them in the loop to create customized solutions that cover a wide range of casino games like teen patti, poker, roulette, blackjack, rummy and texas holdem. With the incorporation of NFT casinos and crypto-based gaming features; we offer next-level casino gaming and gambling experiences to users.
Exclusive Metaverse Casino Game Development Services
Metaverse uses the latest technologies to offer immersive and engaging gameplay experiences to users. At BR Softech, we strive to offer clients end-to-end metaverse casino game development services, including:
NFT Casino Game Development
Our expert team of developers integrate a wide range of NFTs to create best-in-class metaverse casino games.
Metaverse casino games
We strive to use safe and encrypted features to develop supreme-quality metaverse casino gaming platforms.
Creative UI/UX
Our art designers and directors create advanced and creative UI/UX to develop high-performance metaverse casino applications.
Metaverse casino game concept
Our metaverse casino game applications are built using different features like interactive characters, elements, in-game assets and advanced graphics.
Cross-Platform Compatible Solutions
We develop metaverse casino game solutions for a wide range of screens and platforms, including iOS, android, and windows mobile.
Exceptional Features of Metaverse Casino Game Applications
Features define the success and failure of the applications. Here is the list of features we include in our metaverse casino game applications:
Multiplayer

Through our metaverse casino game applications, users can play with multiple players.

Secure payment gateways

We strive to provide users with safe and secure payment gateways, offering them quick payment and withdrawal support.

Multi-lingual

We strive to incorporate multiple languages to help the global audience understand the features and functionalities of the platform in their own native languages.
Stunning 3D visuals

We ensure to incorporate a high level of 3D visuals such as interactive props, environment assets, and characters.

User-Friendly Interface

Our expert developers use a user-friendly interface to provide users with flexible and convenient gameplay experiences.

Progressive Jackpot

Through this feature, users have a chance to win a jackpot by placing a number of bets at a preferred casino.
Metaverse Casino Wallets
With the integration of NFTs and cryptocurrencies, we offer safe and reliable metaverse casino wallets: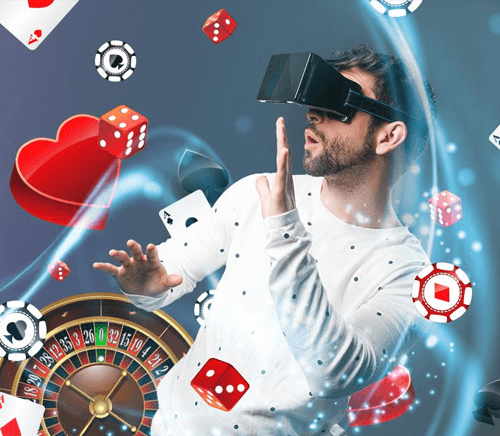 We Offer Top Metaverse Casinos
Ice Poker

Being one of the most popular and widely played metaverse casino games, it offers users a chance to interact with other players, objects, characters, and in-game assets virtually just like in the real world.

Atari Casino

Atari offers a wide range of popular casino games, including both classic and new games. Through our metaverse casino game development services, we offer an interactive gameplay experience to users.

Island of Serenity

Unlike other metaverse casinos, this type of casino game looks just like a beach house atmosphere, wherein people get a chance to showcase their skills using blackjack and roulette games.

Tominoya Casino

We offer decentralized casino gaming platforms such as blackjack and poker. This platform offers users a conference room that hosts live-streaming events regularly.
Crucial Benefits of Metaverse Casino Game Development
Through our metaverse casino game development services, you can get plentiful benefits that are hard to find.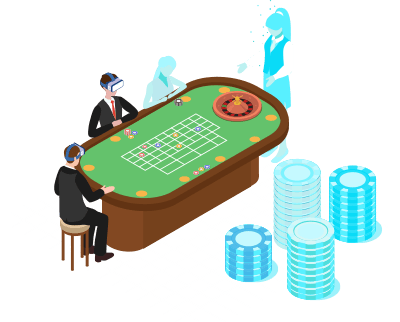 Profitable Investments

Our metaverse casino game has a wide range of NFTs and cryptocurrencies, offering a high level of profits to gaming entrepreneurs.

Play 2 Earn

The metaverse casino apps allow users to earn huge amounts of money after participating and competing against each other.

AR/VR Games

We offer interactive and engaging AR/VR games that offer seamless experiences to users.

High ROI

As the demand for the metaverse is rising, you can generate a high level of revenue by investing in metaverse casino game applications.
Why Choose BR Softech as Metaverse Casino Game Development Company In Hong Kong?
As a leading metaverse casino game development company in Hong Kong, we strive to provide clients with maximized satisfaction via new-age metaverse applications and solutions. Our team of certified designers and developers make the best use of the latest technologies, tools and high-end features to create the latest and cutting-edge metaverse applications for Android, iOS and Windows mobile platforms. Take your business to the next level with our new-age metaverse applications. Choose us to get:
On-time delivery of the project
Experienced team of developers
Frequently Asked Questions
On average, it takes around $30k to $35k to develop an end-to-end metaverse casino game application.
It takes around two to three months to develop a metaverse casino game app.
Yes, it is beneficial to develop a metaverse casino game app as it can help you generate a high level of ROI, reach a wider audience of people and increase client engagement and retention.
Latest Blog
Intensify your knowledge to navigate your digital transformation with us.
USA Office
21 Overlook Ridge Terrace
#523 Revere, Boston,
MA 02151 USA
+1-650-727-6690
India Office
90, 10 B Scheme, Usha Vihar,
Triveni Nagar, Gopalpura Bypass,
Jaipur- 302018, Rajasthan INDIA
+91-7821055537 , +91-9982201414
Australia Office
11 parklands place,
Morwell, Vic-3840
Australia
+61 425 630 321
Canada Office
1193 Main St #3301,
Vancouver, BC V6A 4B6,
Canada
+1-604-360-4433