Facebook is considered to be the most used platform globally. With 1.59 Billion active users daily it's connecting individuals around the world.It is one of the most used socia media with all sorts of audiences. At BR Softech we aim to put forth the finest Facebook game with astonishing features and a stunning aesthetic that gives its users a real-life environment.
We have been in the gaming industry for quite a long time now with our wings in Australia and around the globe. We at BR Softech offer innovative and creative Facebook game development with the assistance of our highly skilled team of developers. We offer personalized and customized services & solutions following your business requirements. Our team aims to stand up to all your requirements with the best of our solutions. Our developers help you build an advanced game that can target a wider audience and can elevate your business just right.
Let your dream come true with our best services and make your business level up
Build an appealing game provided by a highly skilled team of developers using the latest technologies in Game Development.
Our Game Development software providers inculcate advanced features that provide flexible functionality.
We provide a highly aesthetical environment in our games
Experience our astounding quality in aesthetics, audio, and the visuals
Connect with our expert game developers and designers for your astounding Facebook game development. Their well-versed skills and professionalism will assist you to have your dream game come into existence.
Our astounding Facebook game services
Facebook Game Development & Design

At BR Softech we aim to give our users the best of services, we go through vigorous research before we design and develop the game that helps us stand out from the rest

Facebook Game Module Development

We help you provide a game module with the ability to play the game and make the required changes according to your feedback. It gives you the idea of how your game is going to be once launched.

Facebook Game Theme development & integration

Using the latest trends and technologies we help you develop customized Facebook games offering theme development for better visualization and seamless functionality
Facebook Game Version Upgrade

Sort the time key updates of your game with the help of our professional team. We will assist you in upgrading your game across all the platforms with the new version of it. It gives your more flexibility and durability

Facebook Game Support & Maintenance

Once the game is developed, we provide timely support and maintenance with our team of qualified developers. It helps in keeping your game bugs-free while offering seamless gameplay.

Facebook Single & Multiplayer Games

We provide instant games in Facebook Messenger, which allows you to play a single or multiplayer game, hassle-free. We will help you with games like candy crush so you can give an enthralling experience to your end users.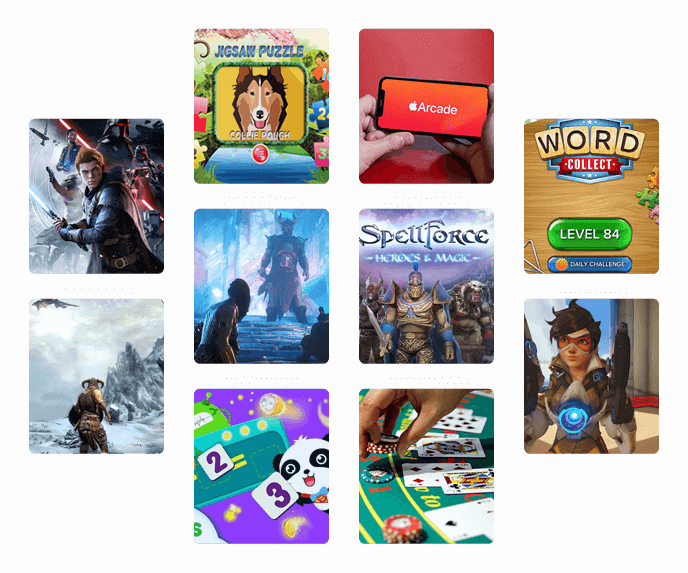 Kind of Facebook Games We Offer
With our exceptional team and their expertise, We help you develop top-rated Facebook Games using the latest technologies in Game Development Industry. From imagination to execution, innovation to creativity, top-notch technologies to advanced tools we offer everything to develop one of a kind facebook game that would elevate your business just right.
Quiz & Puzzle Games
Action Games
Arcade Games
Adventure Games
Word Games
Education Games
Custom Games
Card & Board Games
Strategy Games
Education Games
Casino Games
Role-Playing Games
Popular Facebook Games

Farmville Game
Farmville is one of the most loved games on Facebook of all time. It comes with an extremely attractive and fascinating interface. It is an agriculture simulation network game with adorable characteristics. Escape to the world of farming and play this amazing Facebook game.

Zynga Poker on Facebook
Zynga Poker is one of the popular games developed by Zynga as an application for Facebook. With millions of daily users and lucrative features, this social networking platform has attained immense popularity. This game's mobile app is available in 18 different languages.

Treasure Isle Game Facebook
You can discover various islands, one sector at a time while you move from one to the next. Hunt like never before playing this advanced game and find all the treasure sets that only work with energy sets. Energy packs can be purchased for longer gameplay.

MindJolt Games on Facebook
MindJolt Games are connecting people around the world offering indulging gaming experience. These games are free to play with no requirement to download them. Its full version can be played on many devices including mobile phones.
Mafia Wars Game Facebook
Mafia war is one of the popular Facebook games. Be the world-class gangsters building your mafia in the world play of the mafia war. You can play this amazing game with your friends online and rob other players while completing different missions and operations to earn rewards.

Word Challenge Game Facebook
Improve your vocabulary and strengthen your mind by playing this word challenge game on Facebook. You have a finite amount of time in this game to construct a term out of one to six letters using the assigned characters. Play this amazing game and develop your skill set.
Tools Used for Facebook Game Development
We have a team of extremely creative, dynamic, and talented game developers. They behold years of experience and their well-versed technique on various tools help us give our clients the finest of games. Their advanced approach for people to experience demystifying games across the Facebook platform is commendable. Here we have listed some of the most common tools we use to develop advanced Facebook Single & Multiplayer games.
Action script 3.0

HTML5

JQuery

OpenGL

PHP

Ruby on Rails

MySQL

Unreal Engine
Hire Facebook App Developer in Australia
We envision providing the finest solution to our clients and helping them achieve their business goals. Our vision is to provide the finest of Facebook game services, with our dedicated Facebook game developers team we assist with better solutions for your requirements. We provide personal guidance and look into each process of the game and work on each little detail as well.
With years of knowledge and expertise, we proffer astounding graphics, high-quality sound, exceptional animation, and feasible features to make your game one of a kind and help you elevate your dream business
Hire Now
Why Should You Invest in FB Game Development
With 2.41 billion monthly active users, Facebook is the biggest social network worldwide. With easy accessibility and a large user base, it can do wonders when it comes to Facebook Game Development. One can reach out to Online Game Developers to get the finest Facebook game and help you build, grow and monetize your game across various screens and elevate your business just right.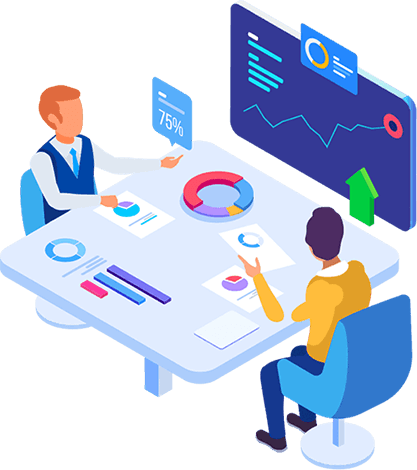 Thinking of developing a Facebook game is a nice idea as it can give you good returns with less a investment
Facebook is one of the most used social media apps worldwide, developing a gaming app on Facebook is a great investment
Facebook games are much more affordable as compared to other games following an easy process.
Facebook helps you promote your game without investing much in marketing. Just by sharing the game, you can increase the visibility of your Facebook game, hence a good return on investment.
With the increasing number of video game players, it's wise to develop VR games, AI-based games, and a lot more using the latest technology.
Facebook games do not require heavy investment and you can cut down your marketing as it's on Facebook.
Hire Now
Facebook Game Development Process
Prepare Blueprint

We help you convert your idea into reality by preparing a blueprint of the request game while gathering all the required information with thorough research of the latest trends and technology

UI/UX Design

Grab the audience's attention by bringing unique UI/UX design and developing the top-rated Facebook game.

Prototype

We believe and creating wonders in the iGaming industry, hence, we create a prototype of the required game then take the feedback and then take it forth.

App Development

BR Softech Pvt. Ltd. is a leading game and app Development Company. We help you assist with the best of games ensuring the utmost quality
Quality Assurance

Quality is our top-most priority. We strive to provide you with the best quality games keeping every detail in mind.

Deployment

We will assist you aesthetically designing elements, astounding features, and seamless functionality on your app once it is all set to launch at the play store.

Support & Maintenance

Once the app is launched, we provide 24/7* customer support and complete maintenance.
Why Choose BR Softech Services
We assist you with a handful of online game apps and software in Australia, keeping high-end quality and utmost security of our players. Our vision is to reach the maximum number of users and provide them with the unexceptional gaming experience with our astounding facebook game development and a handful of other games too.
All of it with the proper systemic and transparent communication channel.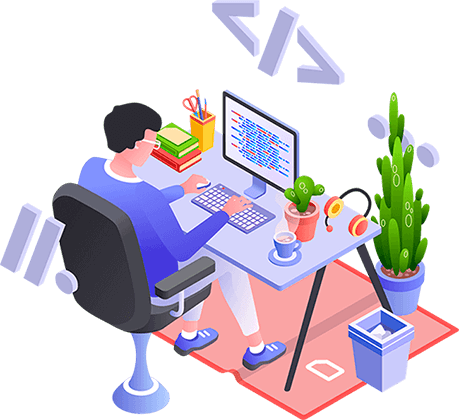 Best game studio

With our team of specialists, you may get a range of games inculcated with cutting-edge technology and impaired with amazing visuals to give a well-polished user experience.

24x7 troubleshooting services

Our technical help is available 24 hours a day, 7 days a week to assist you with even slightest of the issue.

Pro expert game programmers

We have a staff of highly skilled game programmers with years of expertise. Their commitment helps to bring online games a real-life experience.

Innovative Concepts

With keeping in the frame of high-end competition, we seek to create smart service solutions with innovative concepts, Our cost-effective solutions allow you to save both time and money.

Seamless Communication

To provide people with a better experience, we encourage seamless communication and strive to deliver more tailored services.

Flexible and Customized Solutions

Our adaptable solutions are tailored to meet all of your requirements, with our expert team we keep each our process transparent and in sync with our client's demands
Latest Blog
Intensify your knowledge to navigate your digital transformation with us.
USA Office
21 Overlook Ridge Terrace
#523 Revere, Boston,
MA 02151 USA
+1-650-727-6690
India Office
90, 10 B Scheme, Usha Vihar,
Triveni Nagar, Gopalpura Bypass,
Jaipur- 302018, Rajasthan INDIA
+91-7821055537 , +91-9982201414
Australia Office
11 parklands place,
Morwell, Vic-3840
Australia
+61 425 630 321
Canada Office
1193 Main St #3301,
Vancouver, BC V6A 4B6,
Canada
+1-604-360-4433