Business Process Management
Business
Process
Management
Business Process Management (BPM) is the new innovation of an organisation which manages the business automatcially in today's developing marketplace. Consequently there will be least human efforts and more exactness. It is a standardized access to increase an organization's workflow and settling down the issues generating during the challenging enviornment. This software plays a major role in enhancing management core methodologies.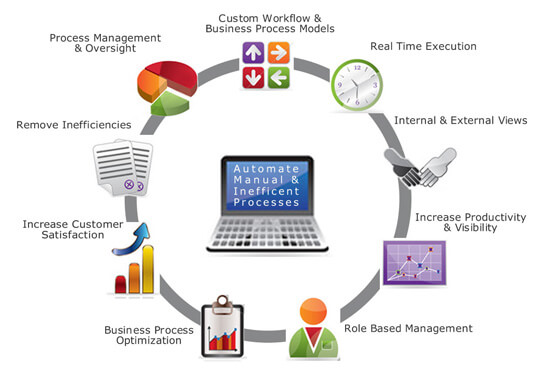 The technologies used by BR Softech are highly reliable on the advanced terminologies and always prompt the project consummation with prominent efficiency.
Advantages of Business Process Management-BR Softech
Business process management is enclosed with excellent business Modeling and Tools which helps in the hasty growth of the business. For one's business improvement one need to hunt for the malleable, compelling business rules potentiality. BPM is an internal communication between line of business and the information technology department. It is executed through BPEL and BPMN, both have conquered their capabilities to implement splendid designs and known for their user friendly interface. The services offered by the Business process management technology are inbuilt stunning templates that can be easily patterned and utilised, process exploration, project consideration, reproduction and verification. Appian BPM stakes both routine and non-routine process designs as we do.
BR Softech is one of the leading IT companies which is enrolled in developing apps for business development using business process management software. We completely establish a strong bonding with our clients to satisfy them to the core and cherish them with our incredible services. We have the similar popularity as PAGA bpm which delivers the sophisticated and compatible rules for enterprise scale. Our software is hand-me-down by all the entrepreneurs, contractors, organizers, industrialists etc for their telecommunications, financial services, health care, insurance etc. We provide the similar products under BPM as supported by the IBM BPM. BR Softech is well worthy to be approached for your automation of the good going business.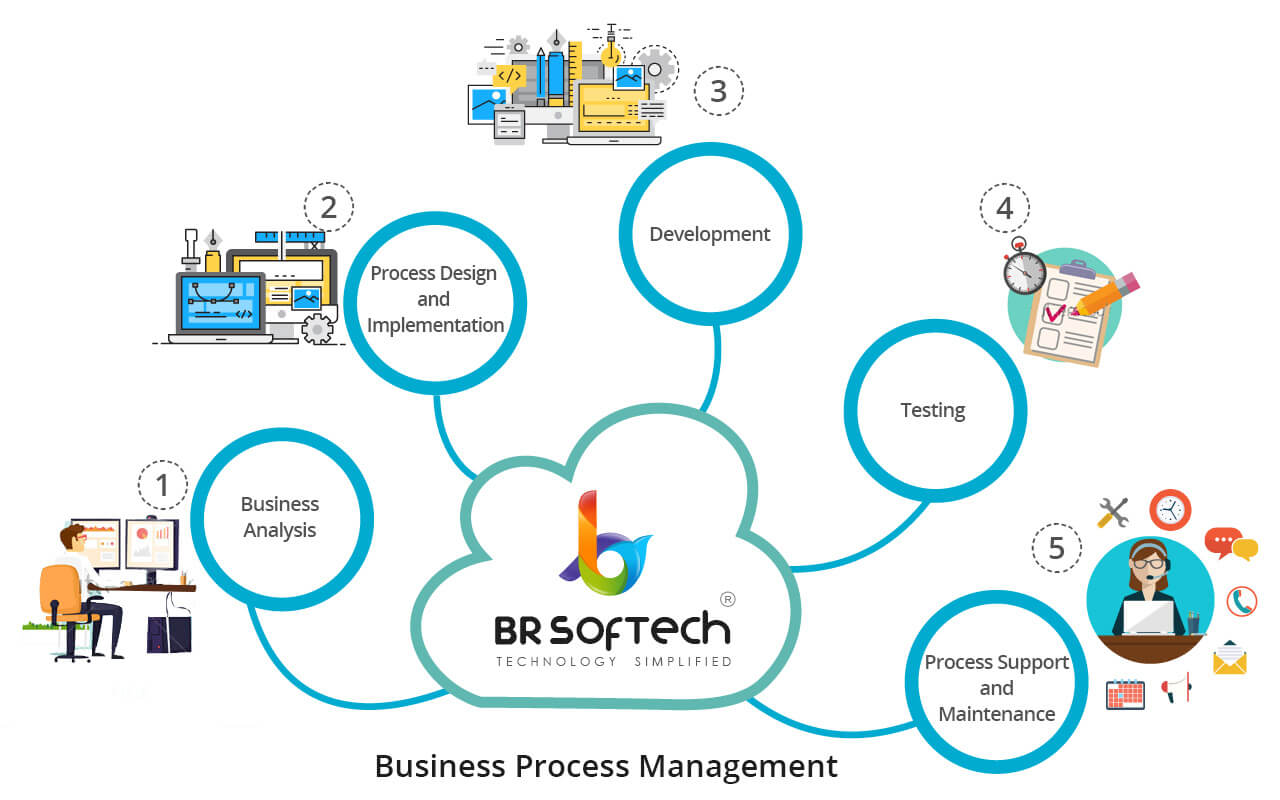 These are some assistance provided to our client
We, BR Softech is well contented with the methodologies used for different projects for different clients. We know how to satisfy our client with our stupendous hardwork, everlasting commitment, completion of the project in the fixed time period etc. We have 6+ years experienced professionals for the web applications development and their maintainance.

Complete customer vindication

Project handling in accordance to customer's needs

Continous and transparent interaction

Customer beneficiary through money proportion
These are 3 Connected BPM Models

1
Adoption of BPMN and SOA methodologies.
2
Facile dashboard tools with excellent user interface.
3
Encouragement of enterprise collaboration.
4
logical representation based on characterised requirements.
5
Support business process diagrams using professional tools

1
Higher dexterity with perceptive designable tools.
2
Delivers limitless functionality for business citified rules.
3
Software rules over the enterprise scale.
4
Encyclopedic set of front end and back end operations.
5
Immortal leader in business management.

1
Process modernization using mapping tools.
2
Less start up costs and rapid return on investment.
3
Customization of the work using digital assistance.
4
Focuses on the Operational decision management.
5
Assures project quickness precisely.
Why to choose BR Softech?