Ludo is a cult classic game still played online by many players. BR Softech leverages innovation and creativity to provide high-quality services for Ludo game development to our clients at affordable costs. We strive to provide an amazing Ludo game packed with unique features and top-notch graphics to provide an excellent gaming experience.
Our Ludo game app development services include-
Android Ludo Game
iOS Ludo Game
AR/VR Integration
Desktop Ludo Game
Ludo Game UI/UX Design
Ludo Game Testing
Cross-platform Ludo Game Apps
2D and 3D Ludo Applications
Hybrid Ludo Game
Ludo Game App Development Company
As the best Ludo Game App Development Company in India, BR Softech leverages innovation and creativity to develop high-quality Ludo apps for platforms including Android and iOS. We house a team of certified developers and industry experts who utilise their skills and knowledge to study the market and provide exactly what the users are looking for. We strive for customer-centricity and aim to provide cutting-edge Ludo apps to our clients.
Hire Ludo Game Developers
BR Softech has certified in-house developers who specialise in developing next-gen Ludo games for platforms like Android, iOS, and the Web. Our certified Ludo game developers have years of industry experience and strive to develop customer-centric Ludo game solutions that attract a large audience and offer an unprecedented gaming experience. With over 10 years of experience, our developers have a deep understanding of the board game market and utilise their knowledge to build scalable and reliable apps that exceed the expectations of our clients.
Hire Ludo Game App Developers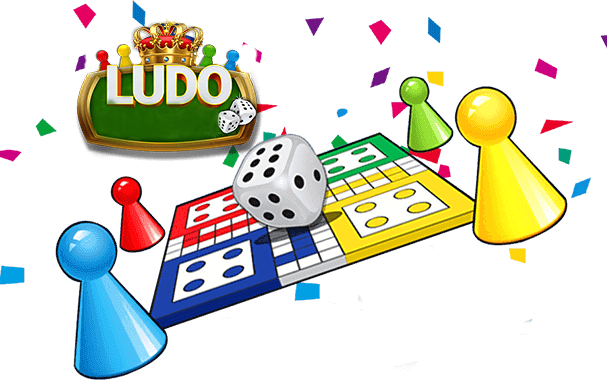 What is a Ludo Game?
Ludo is a strategic board game where the objective is to reach the centre of the board while avoiding the tokens of other players. It is derived from the ancient Indian board game called Pachisi. It can be played by 2 to 4 players. Each player gets 4 tokens of the same colour and the player who brings all tokens to the home(center of the board) wins the game. However, the game is not as simple as it looks.
If a player steps on the same tile where your token is placed, they will kill your token and the token has to return to the base. It is a strategic game where you have to kill other players' tokens and save yours from getting killed.
Ludo Game Modes
To appeal to a large audience, we have included various Ludo game modes. Each mode offers a different gameplay experience and can be played on the go.

Take a look at the various Ludo modes we offer-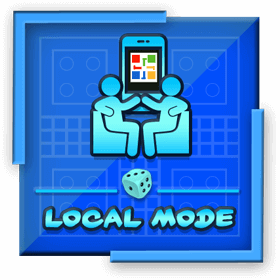 Local Mode
Local Mode is a multiplayer game mode where up to 4 players can play against each other on a single device.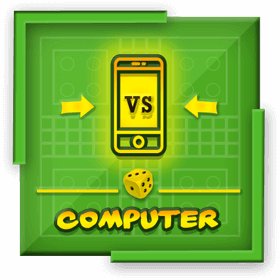 Computer Mode
If none of your friends are available, you can play the Classic Ludo game against an AI bot.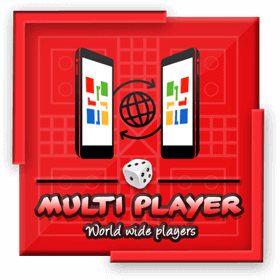 Multiplayer Mode
It is an online option for the Ludo game where players from all over the world connect and challenge each other in thrilling matches.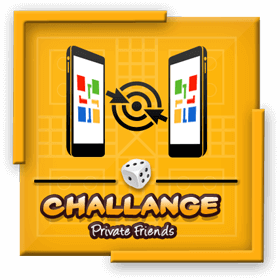 Play Online Mode
Users can play with their friends online and challenge each other in friendly competition.
Android Ludo Game Development
Ludo is an exciting board game that is played all over India and around the world. However, with the advancements in technology, the popular board game has been massively improved. The board game is now available on the Android platform. Our Ludo game app developers are experts in Android Ludo game development and use advanced technologies to develop Ludo games for Android. Now leverage the power of Ludo games for Android and have a chance to earn real money while enjoying your favourite board game.
Exclusive Ludo Game Features
Play With Friends

The Ludo game platform allows users to play the Ludo game with their friends and family and earn real money rewards.

Quick Play

Enjoy a fast-paced Ludo game with autoplay and auto move

Live Chat

Connect and interact with other players via voice, texts, and emojis when playing the Ludo game.

Refer & Earn

Invite your friends and family to the Ludo gaming platform and earn additional rewards that enhance the gameplay.

Auto Move

The auto-move feature moves your token automatically according to the roll of the dice.
Daily Bonus

Users get daily bonuses that can be used to enter Ludo tournaments and also serves as a motivation to users to play more.

Multilingual Support

The Ludo game is integrated with multiple languages so users all around the world can enjoy the game in their preferred language.

Anti-Fraud System

We utilise cutting-edge security measures and tools to ensure that our Ludo app is safe from cyber threats and phishing attempts.

Play as a Guest

Players can also play the game as a guest if they don't wish to register on the Ludo gaming platform.

RNG Technology

Our Ludo games are integrated with the RNG technology which offers fair play and unbiased gameplay. Every time the dice is rolled, a random number will pop up.
Our Comprehensive Ludo Game Development Process
Pre-Production
Game Concept
Requirement Gathering
Game Designing
Game Production
Developing a Prototype
Game Art Design
Programming
Final Editing
Testing & Quality Assurance
Post-Production
Bug Fixes
Maintenance & Support
Updates
Customer Service
Make an Impact with our Ludo Game Development Solutions
Why Choose BR Softech as a Ludo Game Development Company in India?
As the best Ludo game development company in India, BR Softech leverages advanced technologies to facilitate the creation of high-quality Ludo game apps. Our highly-experienced Ludo app developers offer supreme-quality and innovation-driven Ludo game software that perform flawlessly on platforms like Android, iOS, and the Web. Our team of programmers, designers, and developers will assist you in every step of the development process from ideation to planning to deployment.
If you are planning to invest in developing Ludo games and are uncertain about which Ludo Game Maker Company to pick, here are a few factors that prove why we are the best-
Integration of the Latest Technologies
Frequently Asked Questions
Ans. If you want to develop a Ludo game in Android, you can follow the following steps-
Idea Generation
Target Audience Analysis
Choose the Features
Design the Game
Create a Prototype
Back-end Development
Select a Monetization Model
Analytics Integration
Testing & Quality Analysis
Launch & Deployment
Ludo developers also require various technologies to complete the development process from scratch. Here are the most essential technologies required to develop a Ludo game in Android-
Unity Game Engine for Development
Node.js for Back-end Development
AWS for Cloud
MongoDB or Cassandra for Database
Socket.io for Communication
Twilio or Apple Push Notification for Push Notifications
Payment Gateway Integration
Or you can simplify the process by hiring a company that provides Ludo game development services. This will save time, money, and energy and complete the process within the estimated timeline.
Ans. The rules and gameplay of the Ludo game are simple and straightforward-
How to Play-
Each player places their 4 tokens in their base.
A token can move out of the base when a player rolls a 6.
The objective is to circle the board and reach the house.
All 4 tokens must reach the house to win the game.
Players have to also protect their tokens from other players.
If another player kills your piece, it moves back to the base.
Get all 4 tokens from the base to the house while avoiding other players to win the game.
Ans. It takes around 8 to 12 weeks to develop a real-money Ludo mobile game from scratch. The timeline can be increased if you choose to include advanced features and functionalities.
Ans. The top 5 Ludo mobile game apps are-
Ludo King
Ludo Club
Ludo Empire
Ludo Master
Ludo Superstar
Ans. Our Ludo game app is incorporated with the following game modes-
Classic Mode
Play Online Mode
Multiplayer Mode
Local Play Mode
Computer Mode
Ans. We develop the Ludo game app by using the Unity game engine. Our developers use Node.js for the backend and MongoDB or Cassandra for managing the database.
Ans. Yes, we provide highly customisable and bespoke Ludo mobile games that can be tailored according to the client's requirements.
Ans. Yes, our customer services and maintenance team is available 24x7 to clients.
Latest Blog
Intensify your knowledge to navigate your digital transformation with us.
USA Office
21 Overlook Ridge Terrace
#523 Revere, Boston,
MA 02151 USA
+1-650-727-6690
India Office
90, 10 B Scheme, Usha Vihar,
Triveni Nagar, Gopalpura Bypass,
Jaipur- 302018, Rajasthan INDIA
+91-7821055537 , +91-9982201414
Australia Office
11 parklands place,
Morwell, Vic-3840
Australia
+61 425 630 321
Canada Office
1193 Main St #3301,
Vancouver, BC V6A 4B6,
Canada
+1-604-360-4433
Dubai Office
1901 musallah tower
Khalid Bin Al Waleed Rd
- bur Dubai - United Arab Emirates, +971 52-731-3556