BR Softech is counted among the well known cyber security service company. We offer advanced cyber crime protection services and solution for various domains and sectors to secure them with digital attacks. Our team is a melange of highly and professional skilled experts, who deliver their cyber services in three stages of business including assessment, protection, and remediation. Our cyber security services are enabled to protect your brand information & digital ecosystem from ransomware thread or other various kind of viruses and hackers attacks. BR Softech main motive is to take the business to the next level of security even we deliver high secure solutions, products and consultancy.
What is Cyber Security?
In the digital world, where information is on fingertips and can be accessed from anywhere and at any time, at the same time the risk of leakage and destroying of the data also increases at a high level. To prevent the data from any modification to remediation has become difficult as now digital attackers have many innovative technologies, which can ruin your digital system in seconds.
In this case, the cybersecurity solution has turned as a smart step for the effective business process. Security architecture is an advanced step and the need of the next generation. Additionally, cybersecurity services are based to protect systems, networks, and programs from the digital attackers with the intent to stay safe from the cyber attacks.
Web Security Services
We provide web security services to protect your Ecommerce or Business website or online presence from DDoS attacks, Phishing, Malware Attacks or SQL Injections. In Our Web Security Services, we monitor and do security check in from A to Z level. Along with this, with the help, of our expertise team and internet security engineers, we enhance your website security level.
Types of Cybersecurity Threats
Computer Viruses

These viruses are considered as a natural virus as it is self-replicated. The computer virus spreads by itself into other documents or platforms. The major step of spreading the computer virus is by downloading the mail attachments, visiting an infected site, Opting for the infected site or injected viral USB.

Ransomware :

In this, hackers have a computer code through which they can take the access of the system, including personal files and payment gateways till and until they didn't get the ransom. After the ransom, it doesn't guarantee that the user can regain the access.

Malware :

Any software that is designed to disrupt or damaged the user system to the server, computer network, client and computer. It can take a form of script, content or code etc. Hence, Malware can be harmed by any medium in the targeted computer.

Social Engineering :

This allows users to hack the system or accounts via human interactions. Social engineering is the trick to impact by the psychological manipulation as in this user themselves reveals the sensitive information to the hackers on the base of trust.

Phishing

It is a foremost way of hackers and the main aim of Phishing is to steal the confidential information like master card and login ID Password info. The action becomes possible by the electronic communication, especially through Emails.

Spyware Threads:

This is the most complex virus as in this, the presence of the spyware threads is hidden from the user and it is difficult to even detect it. These can be implemented by the installation of the public computer, corporate or shared.
Hacking:

It is unlawful activity by the cybercriminals. It is done by hackers for their different specific skills for different purposes such as financial profit, protest, gather information and sometimes it happens it is implemented just for fun and to complete the challenges.

SQL Injection:

Basically, SQL stands for the structured query language, many server stores critical data for websites and services by using SQL to manage their database. Through this, it can attack a specific server by using the code and server can grab the personal info including credit card numbers, usernames, and passwords etc.

Botnets:

Cyber criminals mostly opt for the Botnet as in this, a number of internet devices are interconnected with each other. Hence, it has an infected virus, which is transmitted to take control of many computers, and that the criminal can manage remotely and get access to thousands of computers.

Distributed Denial-Of-Service (DDoS):

In this attack, multiple compromised systems target an individual causing the denial of service. It comes from many different sources. It's extremely difficult to stop this kind of attack by simply blocking the IP as it has many points of origin.

Pharming:

In this attack, the website traffic is redirected to another site. It can implement by changing in the host's file or modification in the victim's computer by exploitation of a vulnerability in DNS server software.

Spam:

The spamming refers to an unwanted activity on the platform. Mostly the spamming has been seen in the Email parts such as Gmail and as the user clicks on it, it adds to the database and affects the whole system. It often occurs from third-party legitimate sites.
Types of Cybersecurity Services
Secure your business information with the well known Cyber Security Service Provider.
Cyber Security Consulting
We offer you a wide range of information in our cyber security consulting services to protect your data from hackers. Our cyber security consulting services include Virtual CISO/vCISO, Network Security, Third Party Risk Management, Application Security, Governance, Risk & Compliance and Dark Web Monitoring etc.
Infrastructure Data Security
Enhance your employee sector by configuring their data, emails. We are famous as a prominent cybersecurity service company. Our Cyber Security Service Provider offers the Infrastructure data security service is based on managing firewall service, manages detection and response service, network protects and cloud security service.
Data and Application Security
BR Softech is known as a best Cyber Security Services Company, help to protect critical assets. It reduces the IT risk assessment and helps entities to secure data and app. Our services are based on both personal and critical data assets.
Manage Security Services
It is the core part of protecting your organization, management is really required as perform and act the services in the right way. Our cybersecurity solution provider offers the results in effective productivity and increases the maturity of your services.
Cyber Incident Response Service
Our incident response service, helps organizations to prepare, prevent, detect and response on the emergency security instantly. On the spot, we prevent and monitor hacking attacks.Our cyber security service provider takes your solution to the next level.
Security, Intelligence and Optimization
We help you in detecting and prioritize the security threats that prevent your app and website security from the greatest risk of your business and response with immediate action on it. BR Softech is known for the Cyber Security Solution Providers.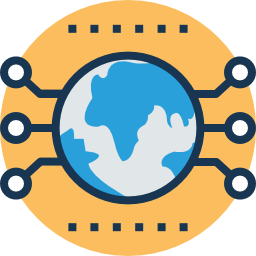 Role of Cyber Security providers in the Society
Offering you the Best Cyber Security Consulting Services
Cyber Security service plays a vital role in the connected world, as it secures the digital world from the fraud. It prevents the electronic platforms from the hacking attacks, including website, app, networking, server etc. Cyber Security solution providers IT Security Services to extortion tries.
It helps to secure the personnel infrastructure such as family photos, contacts, messages, etc. along with this, it is imperative for different industries such as power plants, hospitals, and money service firms as to secure them is a crucial step for our society functioning.
How BR Softech Works on Cyber Security
Reasons to opt us as Cyber Security Solution Providers.
BR Softech is reputed IT cyber security company situated in India. We offer information security consulting and cybersecurity services to change your entire business process and protect your information in depth. We help our clients to plan and implement security plans and programs by offering them the divine strategy with the right technology.
We have a highly qualified team of security professionals who have a well versed in the subject matter across multiple industries. Their main motive is to provide cutting edge security service to our clients.