BR Softech is one of the most trusted companies around the world. Our team of specialists helps you develop an advanced Google assistant app with exquisite innovations. We help you and your business leverage the power of this advanced technology while providing you with global recognition. The adoption of this interactive technology can help you boost your business sales and generate higher revenue. Its lucrative features allow the business to manage its work smoothly with instant access and better productivity. We help you extend the Google assistant functionality while helping you create an engaging experience.
Benefits of Google Assistance
Help you control your smartphone
Find online information with ease
Set alarm by giving the voice command
Get real-time translation
Read notifications for you
Set reminder and run timer
Access Personal Information
Prompt Deliverables
We are a top-rated Google Action Development Company. It helps in delivering an interactive yet intuitive user experience with advanced voice technology. Our Alexa Skills Development and voice skill development domain has marked its presence around the globe and capturing the attention of millions. Its impressive contribution to the multinational organization is influencing other companies around the world to adopt this groundbreaking technology and make full use of it. It uses voice synthesis and natural language processing to provide tremendous services. Create the best and most engaging customer experience using Google Assistance and open the door to the fortune with this wireless and Touchless voice assistance technology.
Develop Google Assistant App For Your Business With BR Softech Pvt. Ltd.
We help you develop an advanced Google Assistant App following a customer-centric approach. Consult & Communicate
BR Softech believes in keeping transparent communication and giving require suggestions in order to come up with a well-strategized plan. We provide a free consultation with no hidden charges.
Get free consultation Develop Google Assistant App
With a team of skilled professionals, we help you develop an advanced Google Assistant App. Agile methodology helps us develop the next-generation app following the futuristic concept.
Get free consultation Hire Google Assistant App Developer
Convert your idea into reality with a team of expert professionals. We help you take your business on next-level developing a Google Assistant App as per your business requirement.
Get free consultation
How Google Assistant is Helpful for Various Verticals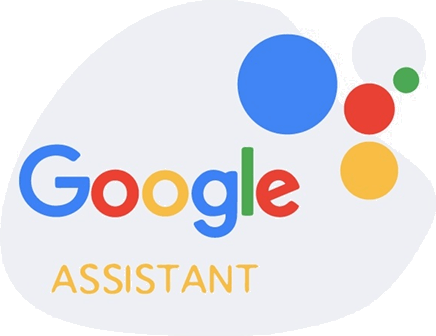 It makes businesses more interactive and intuitive.
Meet diverse business requirements, adding new sales channels.
Bringing revolution in the gaming industry.
Google Assistant is externally useful in retirement homes offering better care.
Voice app can help you provide information directly for which one needs to visit the website.
Google Assistant for Bot Development allows the business to offer better customer support.
Google Voice makes the smartphone more accessible to millions of customers.
It can help you accelerate your website.
Taking digital marketing to the next level, offering better opportunities.
It offers accurate results to queries.
Advanced Google Assistant Action Development Service

Develop an Advanced Google Assistant Action Voice Strategy
The Google Assistant development process starts with strategy development. We develop a strategy based on business requirements and future plans. Our strategy planning consists of decision making and allocating its resources. After an in-depth discussion, we start the formulation and implementation of the strategy process.

Google Assistant App Design
Based on planning, Google Assistant App developers helps you streamline the complete process. They help you select the design as per your customer base and create a highly useful natural voice user interface. It helps you fulfill your business requirements while creating an engaging experience for users. Our Google Assistant App developers help you create an interactive user experience.

Custom Google Action Development
We are one of the top-rated Google Action Development company. We help you develop advanced Google voice application with custom features. Our team of expert developers uses a futuristic approach while keeping the communication transparent and business requirements straight. Quality is our topmost priority, hence we give extra attention to details.

Google Action Testing & Deploying
Before launching the app our team of developers test the Google Action app completely and make sure to provide with utmost quality with no glitch. We offer the efficiency to deploy voice skills on the Google Assistant app while making sure that the submitted details are accurate

Integration in IoT
We are known for IoT App Development, we develop and integrate IoT in the Google Assistant app seamlessly using the latest technology. Our team of expert developers helps you develop and implement Google action into an amazing app with complex API. We integrate them with Android things OS enables solutions that offer smart home functionality. Smart home functionality lets you connect the device and have immense control over cloud infrastructure.

Support & Maintenance
Get your problems instant solution with our 24x7 technical support. We provide with annual maintenance while keeping voice skills updated and upgrade the older version in the new one. Our team will help you ensure the functionality of the Google Application while making sure great user experience and increased productivity.
Hire A Dedicated Google Assistant Developer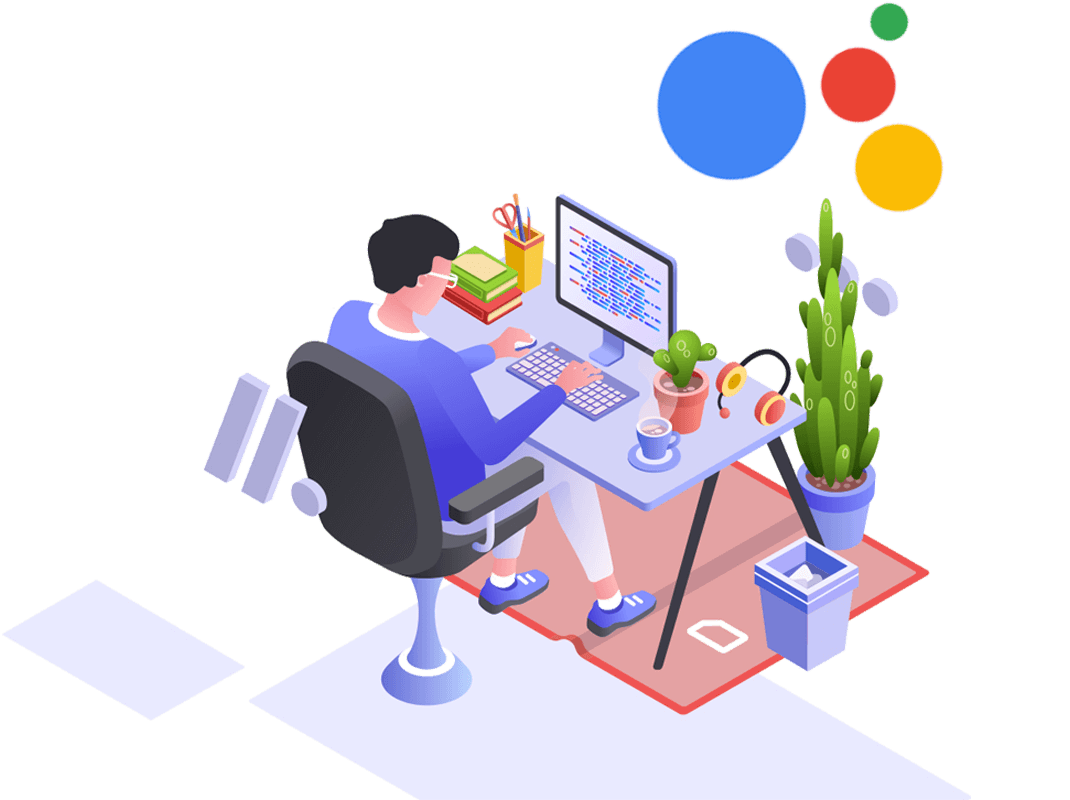 We strive to provide the best solution for our customers and help them achieve a higher degree of satisfaction. We offer a dedicated Google Assistant App developer for our clients to have a better insight into business solutions to suit the best as per their development requirements. Our dedicated Google Assistant App developers provide personal guidance and help you develop the Google Assistant app development plan. Our highly skilled team of developers will help you in getting a better Google Assistant app or software as per your business requirement.
Hire Now
Industries We Cater
Artificial Intelligence contributes to all the industries as businesses are very agile and dynamic in today's era. They need a constant upgrade using machine learning, robotic process automation, and artificial intelligence with the coming trends and technologies.
Game

Education

Healthcare

Retail

Entertainment

Travel and Tourism

Architecture and Industrial Design

Interior Design

E-commerce
Why Choose BR Softech as Google Assistant Development Service Provider?
BR Softech is a leading App Development Company. We provide a handful of the Google Assistant app or software development while keeping the quality and security in mind. We aim to reach the greatest number of users and provide a more comprehensive Business and customer experience with the Google Assistant app or software development.

Best App Development
Get a variety of Android and iOS app with our team of experts and experience the stunning graphics with a highly polished interface. We use the latest technologies to help you serve with the best app development solution.

24x7 Technical Support
Get your problems instant solution with our 24x7 technical support.

Expert Developers
We have a team of expert software providers and expert programmers holding years of rich experience. They help you develop advanced solutions keeping the business requirements in mind.

Smart Resolutions
We strive to provide smart service resolutions at the time of cutting edge technology. Our cost-effective solutions help in saving time and effort.

Seamless Communication
We promote transparent communication to give users with more significant experience and aim to provide more personalized services.

Flexible and Customized Solutions
We collaborate with our clients from time to time to help them achieve their desired results. Our flexible solutions are designed to suit all your specific needs with the utmost flexibility.
Latest Blog
Intensify your knowledge to navigate your digital transformation with us.