Virtual Reality (VR)
App & Game Development
Get a Joint Hand with World's
Top Virtual Reality Development Company
Virtual Reality Development Company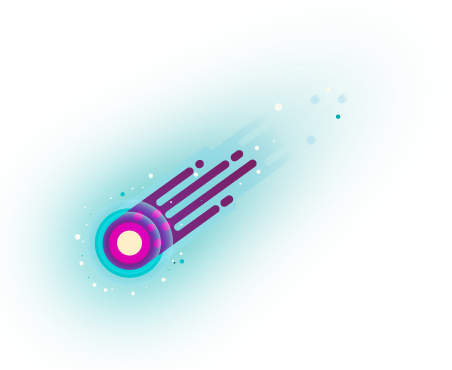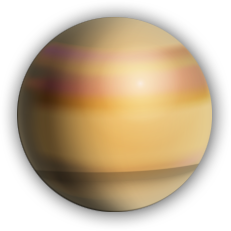 " Offer an unmatched custom VR app development solutions to our client's. "
Virtual reality (VR) is one of the most advances blazing developing Technology in media outlets today. BR Softech is the leading Virtual Reality Development Company. We offer a powerful 3D collaboration strategies to utilize VR applications, focus on design and deliver the appealing virtual reality applications in WebVR and Unity3D, and what highlights make a VR application fruitful. You will likewise take in the required science for effective VR applications and how PC designs are rendered onto a screen. We offer high functional and 3D mobile and game virtual apps
Virtual Reality App Development
BR Softech is known as a leading virtual app development company in all over the world. With the help of VR technology, we offer imaginary and real lives mobile app experience to uplift the business objectives. Our experienced team has delivered the various immersive virtual reality mobile application development services for diverse industries including startup and global entities.
Virtual Reality Game Development Company
We offer highly advanced gaming solution to the gaming industry. Our focus is to bring the imaginary world into reality via our virtual reality game development service. Our well-versed game developers deliver highly engaging and creative games with advanced features and functionalities. They use to put their high efforts to bring the best outcome the process involves designing, planning, testing, and implementing advanced technologies.
Our Virtual Game Development Features includes :
Highly Interactive Game
Quality Graphics
PC VR Platforms
Various Gaming experience
Why VR App Development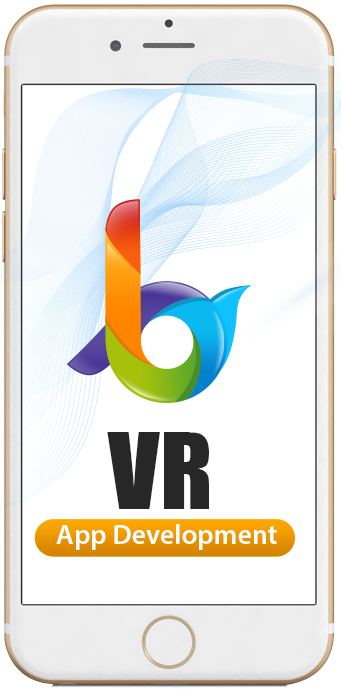 VR App Development Services
VR Integration and Deployment
Our game experts integrate VR Technology to the platform to which the customer desire. It saves the cost of developing the app from scratch.
Virtual Product Environment
BR Softech virtual designs are designed by the 3D best designers. Which helps to bring the same environment for the players
3-D walk
We help you to attract the user to the platform and by our presentations, promotional strategies and once forced them to have a 3D walk.
VR Trade show or Event Apps
Our developers offer you a glance of the app in the demo app. Through which you can have a presentation view in the event or business event.
VR Gaming App Development
Our VR Game developers offers you real gaming world on the smartphones. Our team is an ability to deliver the next generation mobile games app with enrich feature and high functionality.
VR Software Development Service
BR Softech offers you a fully fledged VR Software to our customers, which fulfils all the requirements as per the market and customer demands.
Most popular Platforms
Oculus Rift

HTC Vive

Samsung Gear

Sony Play station VR

Oculus Rift
VR App & Game Engine Software Development Tools
Unity3d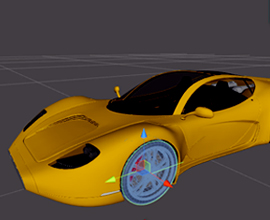 The unity 3D technology is a demand of the game developers, so how it can lack in the VR development process. The mobile app and game developers gives high preference to this tool as it has enrich feature and saves time. It helps to render 2D and 3D images easily, it supports cross platforms and cost effective.
Unreal Engine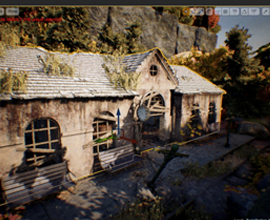 The Unreal Engine technology turns the process easier and simpler. It is most demandable for the apps which include AAA games, photoreal visualization. It is supportive for integrating the effects, track better quality, 2 and 3D image identification, and face tracking. The UI Feature can also be implemented easily. Unreal Engine helps to bring the cinematic effect in the mobile app.
Lumberyard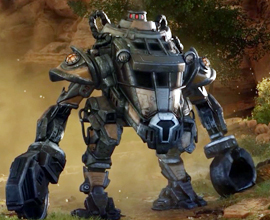 This Virtual Reality App Development is known as a idea virtual reality content creation. It makes the features active and modifies it to work in a right process. It enabled to bring amazing 3D environment and real time effects. It includes the features like camera framework and weather effects etc.
CryEngine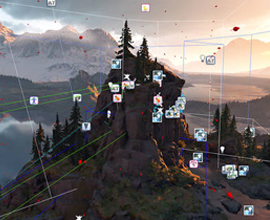 This tool is similar to unreal engine, it supports various domains which includes 3D modeling, animations, script, and sound. This tool has effective impact and mobile developers need a guidance to bring the successful outcome of this. The Cry Engine supports the languages Action Script, Lua, and C++.
Blender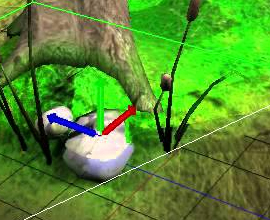 It is becoming as a most preferable tool for the VR Developer, Basically it is a open source software and developed in Python language. It is a huge community, in which people are interconnected and have interaction regarding it. Hence, it is a powerful biased engine and offers powerful rendering.
Industry in VR Development Where We Serve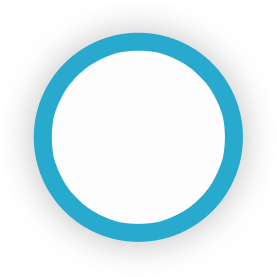 Education & training
The VR app development ahs lift the education sector, it is beneficial for the real world classrooms as well as for the long distance courses. VR Technology has turned the whole process of education and now learning is not a new challenge.
Impact of VR in the Education & Training Sector
High-Quality Education
Turn to learn into an interesting process
Helps Students to understand the difficult concept into an easy way.
Introduce immersive teaching method
Retail & E- Commerce
Now, shoppers have turned the shopping experience of the customers by offering the 2D e-commerce platform. The implementation of VR technology has covered the various layers on it.
Impact of VR in the Retail& E-Commerce
Brings an impressive online store
With the help of VR, a customer can take a round of store from their homes.
VR development analytics helps to understand the consumer behavior and its pattern along with their interest.
It offers an interactive shopping experience to the users.
Advertisement
The advent of the latest technology VR in the advertisement industry brings the real images of the product to the customers. It allows users to preview the specific environment.
Impact of VR in the Advertisement
This technology helps to create an emotional bond between customers and products.
Brings an interactive and realistic process.
Increase Brand Awareness
Helps to engage customers
Travel & Tourism
It has transformed the traveling experience of travelers and emerged as the backbone of the travel industry. With the help of simulators, traveling is accessible for every individual. If a traveler not able to travel then also he/she can experience the destination experience.
Impact of VR in the Travel & Tourism
Maximize customer engagement
Helps customer to explore and experience the ground before hotel booking
Offers a virtual walk to the desired destination
Make decisions more reliable and worthy
Gaming
VR technology has revolute the gaming industry completely. Hence it enhances the gaming industry and brings real-world closer to the virtual world. It offers the 2D and 3D dimension experience. The Virtual Reality Game Developers bring the imaginary world to the players. VR Game development is in high demand and it is meant to experience.
Impact of VR in the Gaming
Improvise gaming experience
Bring highly interactive and engaging gaming
Helps to meet real and virtual imaginations
A chance to meet with new innovative technologies.
Medical
It is acting as a boon in the Medical and health industry. It has significantly impacted on the healthcare industry and has improved the human lives. This allows to interact with the 3D world and treatments has uplifted to the next stage.
Impact of VR in the Medical
Improve in the range in the surgery
Enhancement in diagnosis.
Reshape areas like counseling and surgery.
Helps to train the next generation doctors in the medical field.
Offer save environment to the user.
Manufacturing & maintenance
The VR technology is spreading widely, and in the manufacturing industry, it is bringing a secure platform and increasing productivity. It helps to stay ahead in the market competition and turn the manufacturing process faster.
Impact of VR in the Manufacturing and Maintenance
Increased Efficiency
Increased Safety
Enhance User Experience
Easy and faster process
Helps to create better products.
Engineering Design
It includes 3D tools and visualization in the designing part, The VR Technology helps to view the video at 360 degrees. The decisions held in the early stage of the development. Before passing the process to the end, it helps to get the idea and if there are changes it could be done. The VR helps to bring the exact imagination or real world in the form of images and videos.
Impact of VR in the Manufacturing and Maintenance
Visualization of real space
Improve design
Save time and efforts
Increase efficiency
Introduce rich graphics and videos
Workplaces
There are many ways that VR Change the workplace, even companies like Facebook, Samsung and Google rely on the VR Hardware and software. It is significantly impacting on all over the world.
Impact of VR at the Workplaces
Employees stamina level will not get low
The working process changed into a faster process
The process of understanding will become better
Helps in improving workflow.
Improve decision making process.
Military Segment
It has been used to tackle various situations, The VR mobile application is utilized in the major fields such as in medical training, navy forces and on the ground. It is the most effective and used widely in boot camps.
How VR mobile app development helps in the Military sector
VR Training
VR Simulators
VR Therapy
Brings Realistic Scenario.
Cost Effective operations
Better Engagement
Client's Experience

BR Softech is a best virtual reality development company.They have mind blowing experience in the VR development. I contact with them when my project was ruined by other company and it was too hard to bring it on track again. At that time, BR Softech well verssed developers helped me to offer exactly what i have dreamt off.
Olivia

He kind of development services Br softech delivered was expected, but in such a short span of time they did it was like a treat for me. I contacted them at a very crucial time where it was essential for me to live my website at the scheduled date, but there were many obstacles coming across to achieve this. BR provided me a team of experts who took the project up and started executing things right of the bat helping me have its timely release
Isabella
Why to Choose BR Softech for VR App Development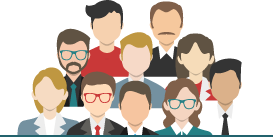 1
A team of certified Virtual Reality Developers.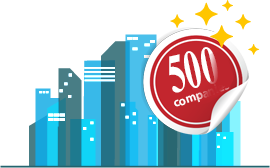 2
Worked with ranging startup to Fortune 500 companies.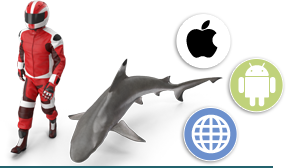 3
As one of the reputed VR game development companies, we've created spectacular mobile games & apps for iOS, Android & Desktops.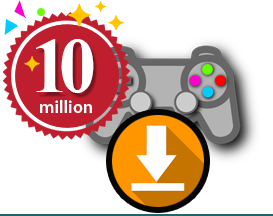 4
Some of our games have 10 million + downloads.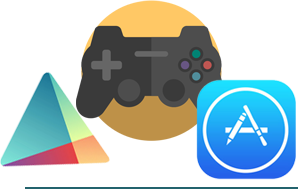 5
Apps & games have been featured in Apple & Google stores.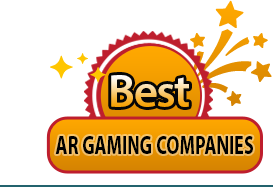 6
Don't hesitate Contact us today for your VR App - Request a Quote

Latest Blog
Intensify your knowledge to navigate your digital transformation with us.