BR Softech is one of the top-rated Voice Assistant Application Development Company. Our team of expert Voice Assistant Application developers excels in providing with best Voice Assistant Application software. Quality is our top-most priority for making the best in class Voice Assistant Application for clients. Our skilled Voice Assistant developers provide valuable features in iOS, Android, and other platforms. We also guarantee you the best Voice Assistant functionality that will be incorporated just for Voice Assistant enthusiasts. Our Voice Assistant application will help you have the luxury to own a personal assistant.
We help you develop an advanced voice solution that can perform a variety of actions. We use all the trending and latest technologies and develop a multi-functional voice assistant. Our Voice Assistant Application has the capability to:
Launch any system application.
Provide you with the latest news feeds.
Tells you the current time.
Help you with the weather and the temperature of any city.
Give answers to all your questions.
Send an email to your contacts.
Open any website in the browser.
Play your favorite song.
BR Softech is a renowned App & Software development company around the world. Experience the expertise of our Voice Assistant software providers who develop UI for the Voice Assistant applications. It can accurately convert speech to text in multiple languages. One can also Hire Voice Assistant Application Developers as they have valuable experience in the development of the best intelligent online personal assistant for various clients around the world.
Building Voice Recognition Software App
Design Voice User Interface

Establish communication and design primary voice interface with a flowchart or stateful designs.

Create a prototype

Create an interactive prototype that can be quickly shared with any person and test it to ensure, if it's fast-paced.

Develop and Publishe

Develop an advanced app using industry-specific expertise and deploy in both Alexa and Google for better efficiency.
Voice Development APP for your Business
Voice Assistants For Enterprises
We help you develop the top-notch enterprise development solution. Our customized enterprise voice assistant and voice-enable application integration allow organizations to increase work efficiency and productivity. Our personalized voice assistant for enterprise solution is designed keeping the business requirements in mind.
Voice Assistants For Consumers
There are multiple voice assistants for consumers like Google Assistant, Amazon Alexa, Apple's Siri, and they are becoming very prevalent. We help you develop an innovative voice assistant for your business following a customer-centric approach and integrate them into consumer space. For a more personalized experience, we use relevant SDK and 3rd party business API for better customer engagement.
Voice Assistants Integration With IoT
Make your home smart home with IoT integration. Our team of skilled professionals helps you develop voice-based solutions using advanced technologies and latest trends for providing with utmost convenience. Using our advanced voice assistant, you can control your voice-activated gadgets, home appliances, and enjoy the interactive gaming or the luxury to own your assistant.
Some Popular Personal Assistant Are: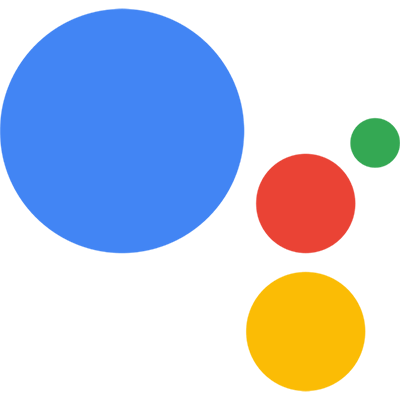 Google Assistant App Development
BR Softech is one of the most trusted Google Assistant App Development companies around the world. We help you and your business leverage the power of this advanced technology while providing you with global recognition. Its impressive contribution to the multinational organization is influencing other companies around the world to adopt this groundbreaking technology and make full use of it. We help you provide with:
Custom Google Action Development
Google Action Integration with Android
Google Action Integration with Web Application
Google Action Integration with IoT Application
Google Assistant for Home Automation
Google Action Solution for Lifestyle & Entertainment
Google Action Automobiles
Android things starter kit integration
Get started
Voice Assistant Web App Development
BR Softech is one of the top-rated voice assistant application development companies in India and around the world. With years of experience and expertise, we help you develop a custom voice assistant application while catering voice-driven development services. Our developers excel in web Speech API implementation for enabling text to speech in almost all the browsers. Hire voice team from BR Softech, and they will support you in advance Voice Assistant Web App Development and provide with:
Custom voice assistance web app development
Google Search API Integration
Voice-based form filling assistance
Voice assistants web navigation app development
Third-party voice assistant API Integration
JavaScript Based API Integration
Voice assistants Integration with IoT Application
Voice assistants Integration with Web Application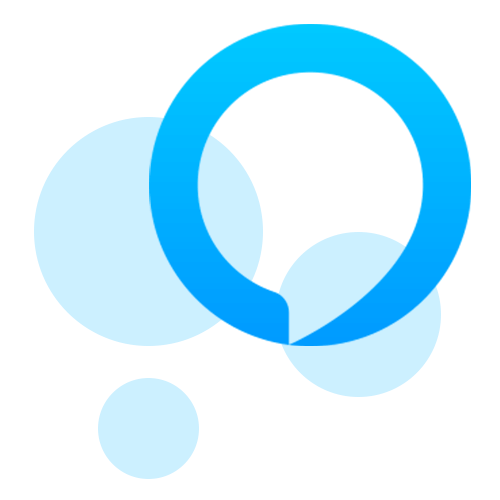 Amazon Alexa Skill Development
With the significant adoption of Voice Assistant technology, Amazon Alexa is getting immense popularity. Enrich your digital experience with our advanced Alexa development services and discover more through personalized feature recommendations from Alexa. Our team of Application developers transcends in rendering valuable features in iOS, Android, and other platforms while helping you develop advanced voice solutions. We have a team of expert developers who are proficient in programming language and various other technologies. We enable voice-driven computing while offering quality Alexa skill app development to our clients. We offer:
Custom Alexa skill development
Custom Alexa skill design
Alexa voice service
Alexa for smart office integration
Alexa for smart home automation
Enterprise Alexa skill development
Alexa skill integration with web apps
Alexa Skills integration with Android/iOS
Get started
Apple's Voice Assistant Siri Development
Apple's Siri is the most loved and ultra-intelligent voice assistant that offers a faster and easier way to get things done on apple devices. Our team of expert developers uses Natural Language Processing and holds expertise in Cocoa touch, UI frameworks, and a lot more to develop the advanced voice assistant similar to Siri. We deliver a wide range of custom builds automation solutions to our clients globally as per their desirability and help designers and developers to create engaging Siri applications while ensuring scalability and high performance.
Siri voice assistant application development
Sirikit SDK development
INExtensions & app extension implementation
Apple Sirikit integration in existing iOS apps
Siri interaction setup with messaging app
Siri voice assistant apps testing
Siri voice assistant app for payment
Siri voice assistant app for various industries
The Future of Voice Technology
The tremendous growth of Alexa, Google Assistant, Siri, and Cortana clearly represents the changing landscape of voice technology. Voice search is a new way to discover the latest feeds and connect with brands. This ultra-intelligent technology is now meeting the demand of our natural language. This year, 35.6 million Americans will use a voice-activated assistant device at least once a month. That's a jump of 128.9% over last year.
These statistics clearly show the popularity of voice assistant. Over the years, this technology surely has captured the attention of millions. Its exponential rise in enterprises, Smartphones, and consumer areas is indeed unbelievable. We help you create a dynamic and robust solution for your business, offering better customer experience, and transforming it into the core.
Hire A Dedicated Voice Assistant Developer
We strive to provide the best solution for our customers and help them achieve a higher degree of satisfaction. We offer a dedicated Voice Assistant App developer for our clients to have a better insight into business solutions to suit the best as per their development requirements. Our dedicated Voice Assistant App developers provide personal guidance and help you develop the Voice Assistant App Development Plan. We help you get a highly skilled team of developers in getting a better Voice Assistant app or software as per your business requirement.
Why Choose BR Softech as Google Assistant Development Service Provider?
BR Softech is a leading App Development Company. We provide a handful of the Voice Assistant app or software development while keeping the quality and security in mind. We aim to reach the highest number of users and provide a more comprehensive Business and engaging customer experience with the Google Assistant app or software development.
Best App Development
Get a variety of Android and iOS app with our team of experts and experience the stunning graphics with a highly polished interface. We use the latest technologies to help you serve with the best solution.
24x7 Technical Support
Get your problems instant solution with our 24x7 technical support.
Expert Developers
We have a team of expert software providers and expert programmers holding years of rich experience. They help you develop advanced solutions keeping the business requirements in mind.
Smart Resolutions
We strive to provide quick service resolutions at the time of cutting edge technology. Our cost-effective solutions help in saving time and effort.
Seamless Communication
We encourage smooth communication to give users with more comprehensive experience and aim to provide more personalized services.
Flexible and Customized Solutions
We collaborate with our clients from time to time to help them achieve their desired results. Our flexible solutions are designed to suit all your specific needs with the utmost flexibility.