As the best board game development company, we are highly driven by a well-experienced and innovative team of game designers, developers, and testers. We strive hard to deliver a prime quality solution to our clients that professionally satisfies all their needs. From the design phase to the testing phase, our team goes a long way to provide top-notch board game applications that offer the ultimate gaming experience.
Our qualified team of board game developers uses state-of-the-art technologies to develop board game apps for Android, iOS, and desktop. We promise to leave no stone unturned to deliver top-notch board game development services to clients across the globe. From ludo, chess, snake & ladder to bingo and carrom board game development; At BR Softech, we have got you all covered with all types of board gaming solutions.
Board Game Development Solutions
As a top board game development company, we are committed to making sure you never delay in kickstarting your board game business. Our timely project review and deployment is what make us stand out from the crowd. We have an expert team of board game app developers who work round the clock to develop customized board game applications as per the needs and requirements of the clients.
Our ultimate aim is to create board games that not only bring the best level of entertainment to the players but also bring ample opportunities to earn revenue. We are highly driven by the reputation of being the best board gaming studio, offering the best-in-class board game development solutions:
Whitelabel board game software
Turnkey board game software
Customized board game solutions
Crypto-enabled board gaming platform
Blockchain-based board game solution

Hire Board Game Developers

BR Softech is a one-stop solution for all your 3D or 2D board game development needs. Share your creative game ideas with our board game developers and avail the best board game development services at affordable prices.

Hire Now
Competitive Board Game Development Services
As the best board game development company in the USA and India, we are currently leveraging high-end technologies, tech stack and tools to build a feature-packed board game application from scratch according to the client's preferences and needs. Here is the list of tech-enabled board game development services we provide at BR Softech:
Android Board Game App Development

With the integration of features like cross-platform compatibility, intuitive user interface, and easy-to-use gameplay controls, we hold great expertise in developing top-notch Android board game applications.

iOS Board Game App Development

We create iOS-based board games with cross-platform support to allow players to play games seamlessly on multiple devices.

Web Board Game Application

With the integration of hassle-free maintenance, game updates and secure payment gateways, our expert team of board game developers create next-level web board game applications.
2D/3D Board Game Development

Our expert team of designers and developers are experienced in delivering top-notch 2D/3D board game development services that are of high value.

Multiplayer Board Games

We ensure to develop multiplayer board games which enable users to invite multiple players to compete against each other and win as the end result.

Creative UI/UX Design

Our expert team of board game designers and developers work day in and day out to bring forth creative and innovative UI/UX design that matches your project.
Additional Game We Develop
The Game of Life board game
Battlestar Galactica board game
Exclusive Board Game Development Features
We deliver the optimum combination of stunning graphics and emerging features that allow our customers to grab a unique gameplay experience.
Simple to Play Game
We implement a user-friendly interface and easy-to-operate features to make the platform quite flexible and playable for online board game players.
Best Gaming Experience
These engaging games with top-notch features help build excitement between players, enhancing their overall gameplay experience.
Cross Platform Compatibility
Get the most valuable feature game applications that serve you with the best possible solutions. It's accessible on all platforms.
Online Gameplay
Our cutting-edge board games can be played whenever, anywhere, by using the application on your mobile phone.
Basic User Interface
We integrate a basic user interface, which enables users to become familiar with the framework rapidly and manage it effectively.
Live Assistance
Our expert team of board game developers provide live assistance to both users and clients.
Our Board Game Development Process
We collaborate with our clients, from time to time, to help them achieve their desired results. Here is the list of steps we follow as part of our board game development process:

Why Choose BR Softech as a Board Game Development Company?
We provide a handful of online game apps and software, keeping quality and security in mind using the latest trends and technology. We are highly driven by the reputation of being an award-winning board game development company, offering next-level board gaming solutions that are highly scalable, reliable and credible. Explore all the options and create a fantastic game with our expert board game developers. Choose us to get: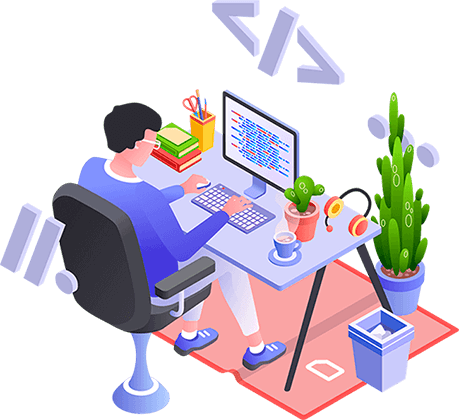 Best Game Studio

Get a variety of Android and iOS board games with stunning graphics and a highly polished interface.

Expert Game Programmers

We have a team of expert game developers and game designers with years of rich experience.

Smart Solutions

We strive to provide smart service solutions which can help you in saving time and effort.

Seamless Communication

We promote transparent communication to give users a more significant experience and aim to provide more personalized services.
Frequently Asked Questions(FAQs)
On average, board game development cost ranges from $20k to $25k with basic features and functionalities. However, the cost may shoot up to $30k and even more depending on the type and complexity of the project.
As the best board game development company in India and the USA, we develop different types of board games:
Bingo game development
Ludo game app
Chess game application
Snakes & ladder game
Carrom board game
On average, it takes around two to three months to develop a board game application from scratch. However, the duration may go up depending on the type and complexity of the project.
USA Office
21 Overlook Ridge Terrace
#523 Revere, Boston,
MA 02151 USA
+1-650-727-6690
India Office
90, 10 B Scheme, Usha Vihar,
Triveni Nagar, Gopalpura Bypass,
Jaipur- 302018, Rajasthan INDIA
+91-7821055537 , +91-9982201414
Australia Office
11 parklands place,
Morwell, Vic-3840
Australia
+61 425 630 321
Canada Office
1193 Main St #3301,
Vancouver, BC V6A 4B6,
Canada
+1-604-360-4433
Dubai Office
1901 musallah tower
Khalid Bin Al Waleed Rd
- bur Dubai - United Arab Emirates, +971 52-731-3556