This board game has been very well known for quite a long time among individuals, and it is a family game to play. The most recent version of this game can be played online with different mates.
BR Softech is a leading board game app development company with a team of skilled Mobile game App developers which excel in the development of board game
The online board games successfully use hours of social affairs with common commitment and discussions. A well designed planned board game can bring out the holding's human character. We consider it our duty and an opportunity to serve by creating a creative online game that could commit individuals. The opportunity has arrived, and this is the ideal spot where you could make a board game with an alternative face connected to the cutting edge world and refresh with the most recent advances.
Our Board Game Development Services
With a propelled and innovative group of planners, we offer broad answers for pre-dispatch, improvement, and post-dispatch. In the event that the word Board Game manufacturer plans to build up another startup in-game improvement at that point, associate with BR Softech board game developer and acknowledge the experience of best quality performance.
Likewise, it is known as a cross-stage multiplayer prelude that underpins multi-stage like Desktop, Android, iOS, and Windows. It is accessible offline and in online mode alongside community multiplayer mode as well.
Our Board Game App Developers
You can re-appropriate our gifted and experienced prepackaged game improvement group for your game tasks at an entirely moderate cost. BR Softech has been named as a standout amongst other board game Development Company in India.
We create 2D Board games development and 3D types of board games open by porting them on to steady gaming support. The fundamental study to manage in a way toward making a quality game at a reasonable rate. During its time of evolution, we as a board game software company have figured out how to give its customers the best help at an appreciable expense.
Mark Your Presence In Online Top Board Games with BR Softech
Ludo
Ludo is the most popular and widely accepted game worldwide.
The game accommodates a minimum of 2 players and a maximum of 4.
Rolling the dice to win the game makes it fun and exciting.
Engaging User Interface
Read More
Chess
Chess is a game of strategy that involves only two players who compete against each other.
Innovative and unique Chess game designs
Live Chess app, with cross-browser functionality
Analyze your every move
Read More
Bingo
Get the best bingo gaming experience that strives to give you top-notch enthralling features that can help you to kill your boredom.
Multiplayer Gaming Features
3D Eye- Functioning Effects
Amazing UX UI Designing
Read More
Snake and Ladders
Snake & ladders is a strategy-based board game with an aim of rushing to the endpoint while avoiding snakes.
Easy to Play
Simple user Interface
Experience Thrill and excitement while rolling the dice
Read More
Slot Game
This is one of the most lovable slots games and it unleashes your game experience a lot that can easily make your day much memorable.
Amazing Gaming Experience
Earn Reward and Bonus
Daily Goals
Read More
Carrom Board
A skilled based game that involves aiming and striking coins with the help of a striker so that they fall in the pocket.
Multiplayer Compatibility Features
Big Prize Daily
Play with your friend and family
Read More
Ball Pool
In the strategic arena, 8 Ball Pool is a game to enhance your skills to take on the world in one Vs One matches or join tournaments to earn exclusive hints.
Payment gateway integration for coin purchase
Multiplayer game with real players
Multiple rooms with different boot amount
Read More
Tic Tac Toe
Tic Tac Toe is one of the magnificent games, which is being played among the game followers. It leads the market opportunity to the game developers in the country.
Innovative and unique Tic Tac Toe Game Design
Simple to use Interface
Outstanding Sound effects
Read More
Scrabble
Scrabble is a game that aims to form words that have meaning in the dictionary.
Players can play amongst a minimum of 2 and a maximum of 4 players.
Available in 29 languages making it highly versatile
Powerful feature game application
Our Working Process of Board Game Development
We collaborate with our clients, from time to time, to help them achieve their desired results. Our flexible solutions and board game development process are designed to suit all your specific needs with the utmost flexibility.
Pre Game Development
Game Analysis
Game Design
Build a Project Plan
Architecture Design
Test Plan
Finalizing Final Design
Prepare Technical Design Document
Game Development
Develop a Gaming Module
Prioritize the Milestones
Game Object
Background Environment
Animation
Visual Effects
Work on Design
Module Testing
Post-Game Development
3rd Party Integration
QA & Testing
Evaluating
Final Game Deliverables
Monetization
App Store Submission
Support & Maintenance
Additional Game We Developed
The Game of Life board game
Battlestar Galactica board game
Top-Notch Gaming Features Provided By us
Our Online White label Board Game Creator in India
Our name is enough to describe the White label solutions we provide. We are a perfect blend of skill and contemporary solutions that give users a sense of satisfaction. Our online white label board game solutions are covering the whole form of turnkey.
Best Multiplayer Control

We, as specialists in User Experience and User Interface design works, our outputs have undoubtedly the best UX designs. Our gaming interface's quality is top-notch that lead to the business opportunity for the game developers across the country

Latest Designs

The games are created with an innovative mindset combining inventive ideas, which are key factors making your game the most engaging and interacting. We rehearse regularly brainstorming in our company to help you serve with the best solution.

Moderate Creation

Our arcade games are developed with rich features that make the whole gaming experience much engaging. A simple method and control assistant can make an affordable option for developers.

Affordable Production

Our arcade games are developed with rich features that make the whole gaming experience much engaging. The easy navigation and control help to involve its users for a very long time
Platform Support

The games are examined by a quality assurance team that identifies any bugs or flaws that need to be fixed. Only after the repeated examination process is the game certified as a quality assured product.

Bug Fixing

The games are inspected by a quality affirmation group that recognizes any bugs or defects that should be fixed. Simply after the repeated assessment measure, the game is affirmed as a quality guaranteed item.

Live Assistance

Our wide community of developers and gaming enthusiasts conduct regular discussions and conferences to improve the methodologies used to develop a game. We embrace new opinions that could bring out a unique form of change in the gaming community.
Our Advanced Board Game Leading Features that you Should Enable
With the advent of technology, we are providing the enticing range of features and granted a welcoming change with impressive innovations. Our board game for child development strives to deliver the optimum combination of stunning graphics and the emerging features that allow our customers to experience the gaming experience.
Simple to Play Game
The addictive games increase the pleasant rate, yet our board games skill development developers encourage you to create thoughtful mind skills.
Best Gaming Experience
These engaging games with top-notch features help up the mindset and build excitement between players.
For Android and iOS Platform
Get the most valuable feature game applications that serve you with the best possible solutions. It's accessible on both stages, Android and iOS.
Play This Game Sitting Anywhere
This compelling game can be played whenever, anywhere, by using the application on your mobile phone.
Basic User Interface
These games bring a more basic user interface exceptional convenience and enable clients to become familiar with the framework rapidly and manage it effectively.
Why Choose Us?
Hire cardboard game developer from BR Softech. We provide a handful of online game apps and software, keeping quality and security in mind using the latest trends and technology. We aim to reach the maximum number of users and provide a more significant gaming and playing experience with Mobile Board Game Development. Explore all the options and create a fantastic game with our expert board game developers.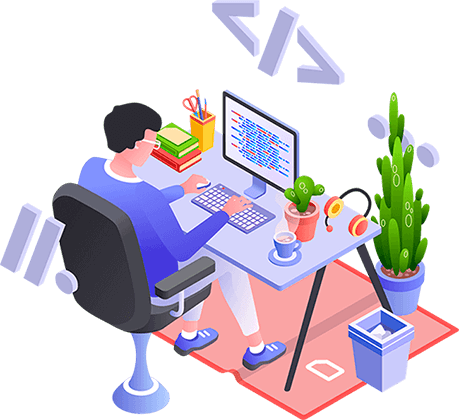 Best Game Studio

Get a variety of Android and iOS games with our team of experts and experience the stunning graphics with a highly polished interface using the game development process.

Expert Game Programmers

We have a team of expert game developers and game designers with game programmers holding years of rich experience. Their hard work brings games to life.

Smart Solutions

We strive to provide smart service solutions at the time of cutting edge technology. Our cost-effective solutions help in saving time and effort.

Seamless Communication

We promote transparent communication to give users a more significant experience and aim to provide more personalized services.
USA Office
21 Overlook Ridge Terrace
#523 Revere, Boston,
MA 02151 USA
+1-650-727-6690
India Office
90, 10 B Scheme, Usha Vihar,
Triveni Nagar, Gopalpura Bypass,
Jaipur- 302018, Rajasthan INDIA
+91-7821055537 , +91-9982201414
Australia Office
3/1-5 Chestnut AVE,
Telopea NSW 2117,
Australia
Canada Office
1193 Main St #3301,
Vancouver, BC V6A 4B6,
Canada
+1-604-360-4433
Delhi Office
Building No 212, Okhla Phase III
Okhla Industrial Area,
New Delhi, Delhi 110020
HONG KONG OFFICE
Unit 701, 7/F, Silvercord Tower 2,
30 Canton Road
Tsim Sha Tsui, Hong Kong
PHILIPPINES OFFICE
14 Floor, Apple One -
Equicom Tower, Cebu Business Park, Mindanao Avenue cor. Biliran
St.Cebu City6000 Cebu, Philippines
Pune Office
Plot no 279, Sector 25, Pradhikaran
Opp dhingra Stadium Nigdi
Pune, Maharashtra 411044