We always believe in delivering more than expected, At BR Softech the mission is set to develop games that are a class apart. As one of the leading game development companies in Australia and around the world, we take charge to put forth the best of quality with seamless functionality to give the ultimate entertainment to its end user. We build games that work flawlessly and are compatible with different operating systems, i.e. Android and iOS.
Our call break card game development brings the aesthetic of supreme classic card games with innovative features such as playing online with real money, quick money deposit & withdrawal, captivating graphics, multiplayer game mode, and much more. The first step in developing a call break card game is to analyze the requirements and do thorough research on the trends in it. Once the research is done then we move forward with our building process by keeping our client in the loop.
What is a Call Break Card Game?
Call break card game is one of the best trick-taking games which are being played by game enthusiasts around the globe. The game is played using 52 cards which are equally distributed among the 4 players. A total of 5 rounds are played. Each time the game is played, there is also a dealer who sits on the right side and distributes all the cards to the players in an anti-clockwise direction, without revealing any cards. After that, every player needs to make a bid (the number of tricks the player is going to score in the match). In the 5th round of the game, a player with a maximum bid number wins the match.
Call Break Game Software Development Solutions & Services
We don't just develop games but make sure they are up to the trends and can rage good in the iGaming industry with its uniqueness. We are one of the leading and most innovative game development companies, we make solutions that are tailored to your requirement and business strategies with ultra unique features and functionality to keep its end user hooked to it.
Punctuality is a great virtue and stands on our virtue to deliver our projects on time with intact quality and 24*7 customer support systems. Our call break card game development solutions are aesthetically rich, extremely user-friendly, and powered by an incredibly powerful back-end that works seamlessly across iOS, Android, Windows, and mac-OS. Hire a call-break card game development company like BR Softech and avail yourself of the cost-efficient, customized, and powerful card game development solutions and elevate your business just right.
Sign in with the supreme Call Break Card Game Developers
Collaborate with the finest call break card game developers from BR Softech and let your dreamy call break card game development fly in the sky, knowing no limits. With the help of our dedicated developers, we establish healthy communication with our clients, bringing the highest level of transparency to each development project while keeping quality our first and foremost priority. Being the world's leading call break card game software provider for more than a decade, BR Softech gained the expertise to develop spectacular games and to give its users a different reality to play on.
Different Modes of Call Break Card Game
Bombastic Features Of Callbreak Game software Development
Classy graphics in the game
Easy to download on mobile
Available on different mobile versions
Bots are with improved AI.
Multiplayer game for mobile
Why Choose BR Softech for Developing Your Call Break Card Game?
At BR Softech when we start a new development project, we understand the client's business strategies and requirements and then do proper research on the same keeping all the trends and market goals into consideration. With our best team onboard we work thoroughly on each process of the development and keep the client also in the loop to know if the whole process is in the right direction according to the blueprint created.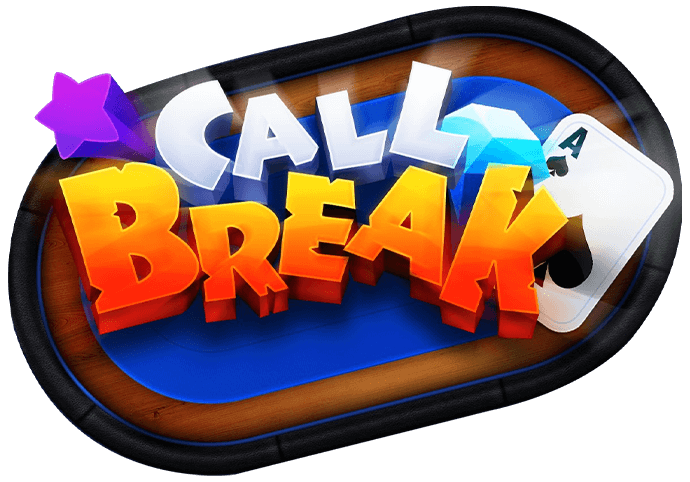 BUI/UX that delivers a seamless user experience

Consistent structure and flawless coding

AR/VR game development

On-time and on-budget

RNG certified games
Our Game Services
Our highly competitive and skilled team of game developers offers advanced game development services which are compatible with operating Systems like, Android, iOS, Windows, and more.
USA Office
21 Overlook Ridge Terrace
#523 Revere, Boston,
MA 02151 USA
+1-650-727-6690
India Office
90, 10 B Scheme, Usha Vihar,
Triveni Nagar, Gopalpura Bypass,
Jaipur- 302018, Rajasthan INDIA
+91-7821055537 , +91-9982201414
Australia Office
11 parklands place,
Morwell, Vic-3840
Australia
+61 425 630 321
Canada Office
1193 Main St #3301,
Vancouver, BC V6A 4B6,
Canada
+1-604-360-4433
Frequently Asked Question?
Q1. How Much Time Does it Take to Develop a Call Break Card Game?
The amount of time required to develop a call break card game is determined by a variety of factors, including the genre, scale, development platform, and several features necessary. When all of these considerations are considered, the development of a call break card game could take anywhere from 16 to 28 weeks.
Q2. What is the approximate cost of developing the Call Break Card Game?
The process of constructing a call break card game might range from $40,000 to $75,000.
Q3. Which Technology Will You Use For Call Break Card Game Development?
We choose Java for the backend, and we rely on MySQL, Oracle, and PostgresSQL for database needs. Vue. JS, Angular, Reactive Native, Flutter, and other technologies are used to create the game app's front end. These are only a few examples of technologies. Please get in touch with us if you'd like to learn more about the technologies we work on.
Q4. Can I Access Our Call Break Card Game Admin Panel Using Mobile Devices?
You can access the admin panel of the call break card game on your PC or mobile device seamlessly, only the login credentials are required.
Q5. Where Do You Store All Data of This Call Break Card Game?
The answer to this question is ultimately up to you. Your video game data is stored on extremely secure gaming servers. If you have any recommendations for the gaming server, please share them with us, and we will store the information on the selected server.
Q6. Will You Provide Both The Call Break Card Game Website & Mobile App Development Services?
Yes, we provide website development, mobile app development, and software development as part of our call break card game development services.