BR Softech stands on the top when you search for the finest Tic Tac Toe Game developers in Australia and around the world as we have our foot at various destinations catering to the world with astounding games.
Our team of experienced game developers specializes in offering useful features for game applications for iOS, Android, and other platforms. When creating the best Tic Tac Toe game in the industry for our customers, we pay close attention to quality. We also guarantee you the best Tic Tac Toe game with the finest functionality & flexibility
12+ Years of Experience
250+ In-House Experts
96% of Projects Completed On Time
97% Retention of Clients
Tic Tac Toe Game Development - BR Softech
Tic Tac toe is one of the magnificent games that is enjoyed by gamers. It's a very simple game to play so people are hooked on playing it as it takes less time and they can just play it anywhere without much concentration paying to it. To provide you with the highest-quality Tic Tac Toe game software possible, our team of developers, designers, and programmers works diligently to give you the finest game with flexible functionality
Our team has been in the industry for a long time and we like to be very professional in our conduct, hence we keep the loop of everything and keep our clients in the same so they acquainted with every step of the process
An appealing live Tic Tac Toe game app in 2D & 3D using the latest technologies.
Includes a match feature with quick turnover and game refresh capabilities.
Game developed by a highly knowledgeable and skilled team
Chat and messaging features for the social gaming experience.
Cross-browser functionality to maintain that flexibility.
Advance management portal.
Advanced technology for our innovative and unique Tic Tac Toe game designs.
Native, hybrid, and web live Tic Tac Toe games for smartphones as well as desktops.
Betting limits include no pot, fixed, and spread limits.
Astounding native, hybrid, and web live poker games for smartphones as well as desktops.
Remarkable Features of Tic Tac Toe Game
Tic Tac Toe Multiplayer & Single Player Game
Outstanding Sound Effects
Comes With Increase Difficulty Level
Attractive and User-friendly UI
Allow User to Play With Computer
Why Choose BR Softech Services In Australia
We assist you with a handful of online game apps and software in Australia, keeping high-end quality and utmost security of our players. Our vision is to reach the maximum number of users and provide them with the unexceptional gaming experience with our Tic Tac Toe game development and a handful of other games too.
All of it with the proper systematic and transparent communication channel.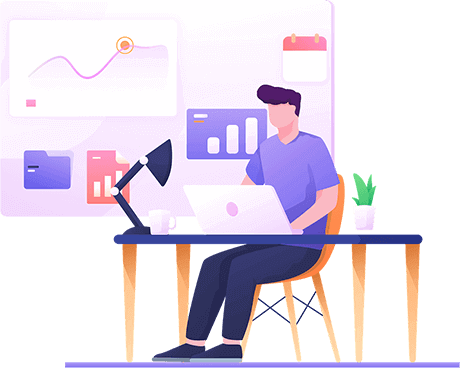 Best Game Studio

With our team of specialists, you may get a range of Android and iOS games inculcated with cutting-edge technology and impaired with amazing visuals to give a well-polished user experience.

24x7 troubleshooting services

Our technical help is available 24 hours a day, 7 days a week to assist you with even slightest of the issue.

Pro expert game programmers

We have a staff of highly skilled game programmers with years of expertise. Their commitment helps to bring online games a real-life experience.

Innovative Concepts

With keeping in the frame of high-end competition, we seek to create smart service solutions with innovative concepts, Our cost-effective solutions allow you to save both time and money.

Seamless Communication

To provide people with a better experience, we encourage seamless communication and strive to deliver more tailored services.

Flexible and Customized Solutions

Our adaptable solutions are tailored to meet all of your requirements, with our expert team we keep each our process transparent and in sync with our client's demands
Our Game Services
Our highly competitive and skilled team of game developers offers advanced game development services which are compatible with operating Systems like, Android, iOS, Windows, and more.
USA Office
21 Overlook Ridge Terrace
#523 Revere, Boston,
MA 02151 USA
+1-650-727-6690
India Office
90, 10 B Scheme, Usha Vihar,
Triveni Nagar, Gopalpura Bypass,
Jaipur- 302018, Rajasthan INDIA
+91-7821055537 , +91-9982201414
Australia Office
11 parklands place,
Morwell, Vic-3840
Australia
+61 425 630 321
Canada Office
1193 Main St #3301,
Vancouver, BC V6A 4B6,
Canada
+1-604-360-4433