Tambola Satta Matka is one of the most popular and engaging games. All the betting players are inclined to play this game. It has become very popular lately and has grown into a very huge market for it in monetary times, which is why Satta Matka software development is in great demand. It's like hitting the lottery when you play this game of luck. The Satta Matka game was quite popular in the 1970s and 1990s, and it hasn't lost its charm; this game still intrigues people. It is currently available as Satta Matka online, as well as Satta Matka for Android/iOS and as a Satta Live app.
Quality is of paramount importance to us when producing Satta Matka king software. We try our best to understand clients' needs, and research the whole base is the first step in our quality-focused Satta Matka software development services. After all the thorough research and analysis of the market and the game, we start our process of work.
Satta Matka Software Service Provider in Australia
Developing the Satta Matka game software and app is not a simple process because it is a logical game that takes a lot of effort and requires flawless operation in terms of coding and other variables to match the expectations of users and betting rules.
At BR Softech our services don't cease with the software's deployment; it also includes post-release support to help our client optimize the game. Our team goes above and beyond to ensure the success of your project from the start to the end line of the project. Our developers put the best of their knowledge and experience to bring your dreamy project to life, from conceptualization to post-release support we keep our clients in the loop to keep the communication transparent
Satta Matka Game Development Solutions
Our Satta Matka game creation services are compatible with Android, iOS, and web platforms We aim to e provide the best-customized solutions that assist you to elevate your business whilst remaining cost-effective and uptight with good quality. To keep our clients ahead of the competition we always provide our best to make our client business the best.
The understanding of what Exactly Satta Matka Is
Satta Matka has recently gained a lot of popularity among gaming enthusiasts because of its thrilling experience. It is a lottery-style game where you can invest in any number with two chances to win.
Satta Matka grants you numerous opportunities to gamble on the number, and there are two occasions where you can bet, known as opening time and closing time, depending on the game. You can also bet on the number that is disclosed during the opening time, and you can bet on the number that is generated by combining the closing and opening figures, which is referred to as Jodi.
Following are the rules of the game:
The Satta Matka game is the most profitable in the iGaming industry, and games enthusiasts love to bet on it.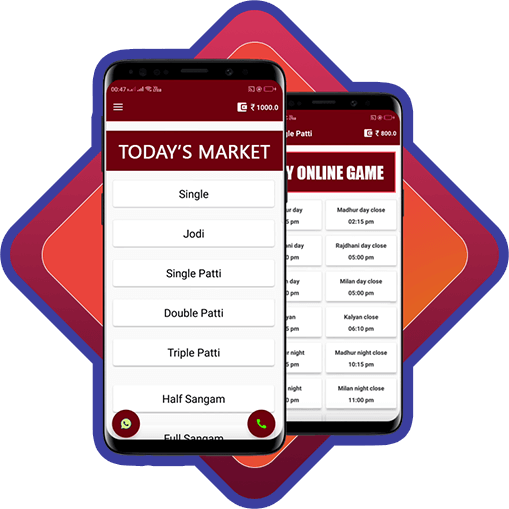 Single Panna

It is the basic version in which all three figures are distinct and different from each other.

Double Panna

It is a little more complex version of the game where two consecutive digits are the same. Double Panna has two repeated digits altogether.

Triple Panna

This is the extreme and rare version of the Panna in which all three digits are identical.

Half Sangam

Satta Matka is a four-digit game version played by players. It is a combination of ank and Panna.

Sangam

Sangam is the most rewarding game version where players deal in 6 digits
The Rules Satta Matka Software Development Is Built On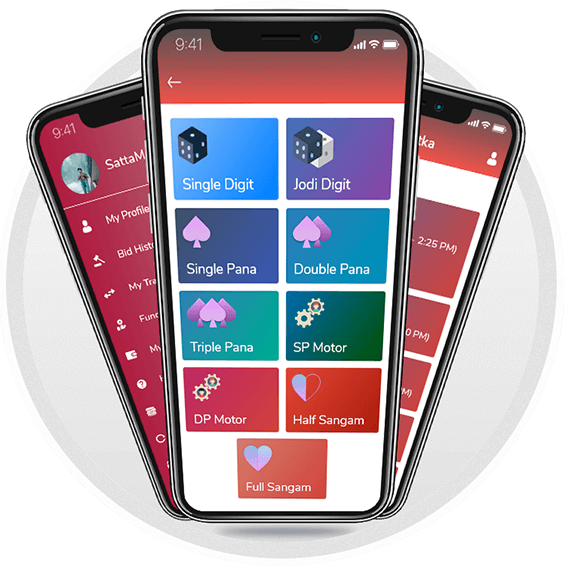 Open shift:

During this shift, players can decide what number they want and how much do they want to bet on that number

Closing time:

When the shift closes, that is closing time, the number used is announced, and on that number, people can bet.

Close shift:

This is the period where betting ends and the winners are announced. After the announcement, the winner will be rewarded with cash or other rewards.

Opening time:

There is once again an opportunity for players to bet and discover their destiny. Once the announcement of numbers is done, players can choose the numbers along with the betting amount.

Jodi:

Players can bet on a combination of numbers in the open and close shifts, and when those numbers combine it is known as Jodi. Players can choose to bet on the Jodi to try on their luck.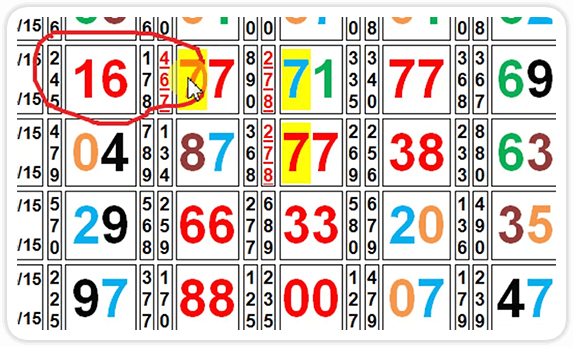 Declaration of Result:

The result is always declared in a combination of three numbers that are called Panna. The final result is the outcome of the open Panna result and the close Panna results.
The Playing Process of online Satta Matka Online
The online Satta Matka game depends on the POS system. POS system refers to a gaming process in which players are asked to participate in the Satta Matka game.

Following that, the player chooses the desired platform and pays the required amount for the bet.

Upon receiving the payment, the dealer provides a QR code to scan for that specific game.
To follow and gain access to the platform, you will be given a username and password.

Once the announcement of the lucky number is declared, the winner will be announced with a prize.

The player can grab the lottery amount from the dealer by showing the authentic receipt.
Types of Satta Matka Games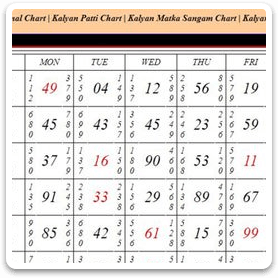 Kalyan Satta Matka Game
Delhi Satta Matka Game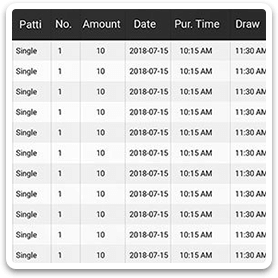 Rajasthani Satta Matka Game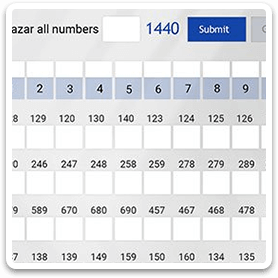 Mumbai Satta Matka Game
Features of Satta Matka Software To Make It One Of A Kind
An Enthralling Lottery Game with Real Players Players From All Around The World, know the world with Online Satta Matka Game
We at BR Softech set out our best foot forth when it comes to developing the most engaging digital version of old-school Satta Matka gaming software with dynamic features and trending technologies to make it one of a kind.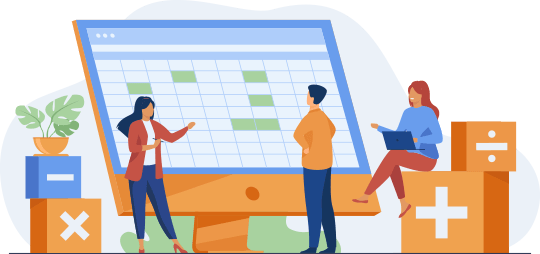 1. Live game: We have such enticing aesthetics that make you feel that you are playing it live with all its thrills.

2. Play Anytime & Anywhere: You can play the online game anytime, anywhere, whether it's day or night or at any festival. To experience the thrill of Satta Matka game software, you only need an active internet connection.

3. Real players: You will be playing with real players from all over the world and exploring the different corners of the world.

4. Result Roll Back: This feature comes in handy when the wrong number is displayed. With the help of this feature, the winner's payment can be verified and reversed if necessary.

5. Instant Result Declaration: An instant result displayed on the player's screen after each bet has been placed.

6. Result Notification: The administrator can send custom notifications or results to the players from the admin panel, boosting the user engagement with your Satta Matka game software.
Why Choose BR Softech For Satta Matka Game Development?
The iGaming industry has been on different rage ever since the technologies around the world have changed drastically, and the given changes have boosted the iGaming industry and how. We at BR Softech aim to provide you with the best of online Satta Matka game software and solutions to help you levitate your business. With our highly experienced team on board, we strive to make the best of Satta Matka games incorporating all the high-end features to make it one of a kind in the iGaming industry.
24x7 Responsive Customer Support
Exceptionally experienced Game Designers & Developers
Advanced Technologies & Tools
Our Game Services
Our highly competitive and skilled team of game developers offers advanced game development services which are compatible with operating Systems like, Android, iOS, Windows, and more.
USA Office
21 Overlook Ridge Terrace
#523 Revere, Boston,
MA 02151 USA
+1-650-727-6690
India Office
90, 10 B Scheme, Usha Vihar,
Triveni Nagar, Gopalpura Bypass,
Jaipur- 302018, Rajasthan INDIA
+91-7821055537 , +91-9982201414
Australia Office
11 parklands place,
Morwell, Vic-3840
Australia
+61 425 630 321
Canada Office
1193 Main St #3301,
Vancouver, BC V6A 4B6,
Canada
+1-604-360-4433
Frequently Asked Question?
Q1. How Long Does It Take to Create a Satta Matka Game?
Satta Matka game developers take time anywhere from days to months to a year depending on its features of it. On average the development of the Satta Matka game with basic features takes time between 1 month and 3 months.
Q2. What is the projected Cost That Will Occur While Developing the Satta Matka Game?
Satta Matka game development costs generally range from $9,000 to $25,000.
Q3. Which Technology Will You Use For Satta Matka Game Development?
For the backend, we prefer to use Java and for database requirements, we depend upon MySQL, Oracle, and PostgresSQL. The front end of the game app is developed using technologies such as Vue. JS, Angular, Reactive Native, Flutter, and so on. These are just a few technologies we name. Let's connect with us to know more about the technologies we work on.
Q4. Can I Access Our Satta Matka Admin Panel Using Mobile Devices?
Yes, you can access the admin panel of the Satta Matka on your PC or mobile devices seamlessly with the login credentials provided.
Q5. Where Do You Store All Data of This Satta Matka Game?
The answer to this question completely depends upon you and your business strategies. We prefer to store your Satta Matka game data on highly secured and reliable gaming servers. If you have any recommendations for the gaming server, then you may discuss them with us and we will store the data on the chosen server.
Q6. Will You Provide Both The Satta Matka Website & Mobile App Development Services?
Yes, we offer a range of Satta Matka game development services including website development, mobile app development, and software development.