Virtual Sports is a neat & new way to bet on sporting events. In simpler terms, users can bet on matches using a digital platform application or website that offers a unique sports betting experience to the end users. Virtual betting game applications or internet platforms have become an accessible platform for participating in betting sports matches that you like. An app where you can easily access and bet on your favorite games is known as a virtual betting game platform. However, Which virtual sports match you play as a betting game dealer is entirely up to you. The construction of a sports betting app provides the ability to decide the winner on a non-biased approach, with the conclusion generated based on game betting actions.
With the help of virtual betting app providers, you can bet on your favorite sport from any corner of the world whilst sitting on your couch, with our stunning graphics and aesthetics you can have the feeling of real-time matches as if you are at the stadium watching it live.
You can bet across any game match that is developed by virtual game app developers using the virtual game app platform. The virtual betting game app development company offers solutions for a range of sports apps, including world-class favorite games like cricket fans in the form of virtual cricket game development and soccer fans in the form of virtual soccer game development. One can choose whatever sports game development according to the game enthusiasts.
The platform also provides an excellent user interface for the game-play, which can be followed by a step-by-step playing process. As a result, we can conclude that the virtual betting platforms and their enthusiasm for the most popular games are escalating. Furthermore, virtual sports betting really differs from many other normal betting platforms.
With our professional team on board and with their unparalleled industry experience we at BR Softech assist you in making your dream game idea into a billion-dollar reality.
Our expert skills give you the option to choose whatever platform you want to choose be it Android or iOS device, our ultimate professional team can turn your vision into a mission of creating an exceptional reality according to your business strategies and requirements. With our team and us, you can choose the road to success and elevate your business plan just right.
The Ultimate Features of the Virtual Sports Betting Application
We strive to create stunning virtual sports betting applications with the ultimate real-time features.
Live N Play

In our virtual betting application, we've integrated the Live N Play feature, which allows users to check the match updates and make a bet on the games in real time.

Matches from across the world

With this application, you are able to bet on every game that is played around the world, regardless of its location. Thousands of sports games are available in this application, hence, you can bet on your favorite game

Live Score

It provides you with the live score which allows the users to bet anytime during the play
Security

Since beating applications involves financial activities, hence, we keep security at the forefront to protect the users from potential frauds.

Social media Sharing and messaging

This application includes communicating your betting perspectives with other players via chat messages or social media sharing.

Payment Gateway Process

With our flexible payment gateway helps deposit and withdraw the money in multiple and secure ways.
Virtual Betting App Development Services
We don't just develop but thrive to provide you with surreal games that inculcate one of the finest graphics and features to give your end users an ultimate experience
Virtual Betting App Design Services

Enhance the visual appearance of your betting platform with the expertise of our team and have real-time aesthetics

Virtual Betting App Animation

Thanks to our 3D game animators and their expertise, we manage to offer realistic betting game development.

Virtual Betting UI & UX

BR Softech delivers amazing UI/UX design services to our global clientele and assists them in creating their dreamy game into reality.
Virtual Betting Website Development Services

Take your business to another level with our iGaming industry experience and knowledge

Virtual Betting API Integration

BR Softech offers a wide range of virtual betting API integration services to make your game one of a kind in the iGaming industry.

Virtual Betting Software Development Services

We also build virtual betting software development services for both Windows and macOS.
The Various Types of Virtual Sports Betting
Our virtual sports betting app development services cover a wide range of sports as the following.
Cricket Virtual Sports Betting
Our ultimate cricket betting app development solutions assist you in betting on the major cricket events held all around the world on their preferred handheld device like Android, or iOS. The application also provides the users with real-time situations of the cricket match to make it easy for players to place bets on the cricket match.
Football Virtual Sports Betting Provider in Australia
With our industry experience and the ultimate team, we create astounding football virtual sport betting mobile applications. Our betting solution offers support for all major football leagues including the Premier League, FIFA, La Liga, and so forth. It is possible to place live bets on football matches, which boosts the user's experience.
Soccer Virtual Sports Betting
BR Softech's highly experienced team of designers and developers creates a fully interactive and customization Soccer virtual sports betting application that is tailored to your business strategy and requirements. Furthermore, we thrive to the best of our abilities to inculcate the finest ultra-modern technologies in your game to make it one of a kind.
Hockey Virtual Sports Betting
We aim to deploy advanced Hockey betting software development solutions that bring an unparalleled betting experience to its end users. The solutions we provide cover all major hockey leagues, such as the AHL, NHL, CHL, and UHL.
Tennis Virtual Sports Betting
Invest in professionally developed Tennis virtual sports betting software or mobile applications that can assist with the ultimate user experience. Our Tennis sports betting app covers all the most popular sports betting leagues and tournaments i.e. World Team Tennis, Australian Open, the US Open, and so forth.
Table Tennis Virtual Sports Betting
BR Softech thrives it to the best of its abilities to provide the finest Table Tennis virtual sports betting mobile app. Players can enjoy the live Table Tennis games alongside allowing gamblers to place bets on the Tennis matches.
The Chain of work for Virtual Betting Game App Development
To eat the fruit and relish it has a lot of work to be done in the backstory of it, and just like that we aim to give our best in each part of the process. With our highly experienced team, we focus on each part equally with our utmost dedication to keeping the whole process transparency in the loop with our clients.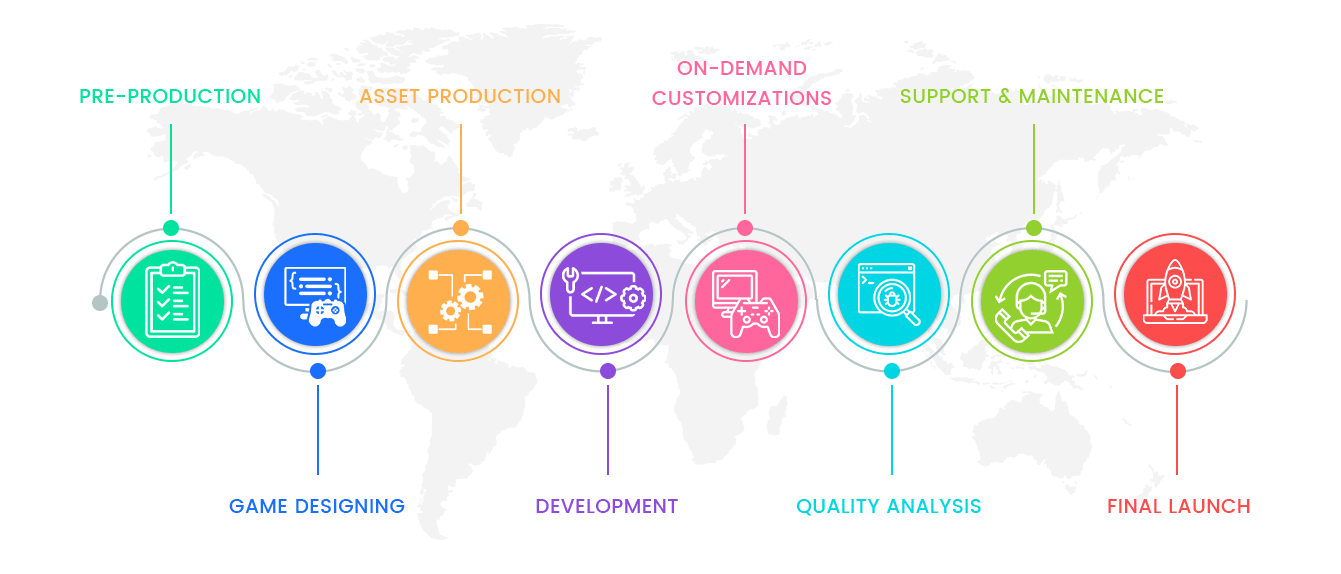 Have more ideas for a virtual sports betting app development?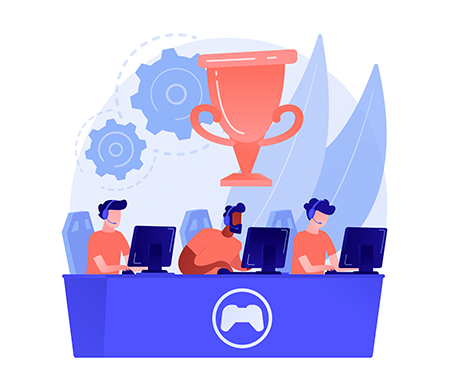 Hire The Best Virtual Betting Software Developer in Australia
Hire the best and see your dream virtual betting software turn into a dynamic reality with astounding aesthetics. Our team and their expertise allow us to proffer the flexible working process which makes it easier to work with us. You can either hire full-time betting developers, part-time or on an hourly-basis. Our developers are well-versed in working on operating systems like Android and iOS. Their industry expertise is also applicable to hybrid or cross-platform virtual betting software development.
Share your requirements and allow us to assist you in building the finest virtual betting software.
Deal with industry Professionals
24*7 Service
12+ Years of experience
Confidentiality & Quality Assurance
If you take one step, our developers will take thousands to make digital fantasies a reality for you.
Hire Now
Would you like to add more features to your virtual reality betting app?
Together, let's connect and customize.
Why Choose BR Softech To Develop Virtual Sports Betting Games?
Since 2012, BR Softech has been proving its credibility as one of the finest professional virtual sports betting software development company in Australia and around the globe. Our more than 12+ years of experience assist us in the better understanding of our client requirements and the iGaming industry trends. Our client-centric approach helps us to generate the maximum ROI for our business solutions. You might also be inspired to work with BR Softech for the following reasons.
Fiat and Crypto currency Supported Payment Gateway Integration
User-Friendly and Interactive UI/UX Design.
Adaptable and Customized Sports Betting Solutions
24*7 Technical Support System.
Our Game Services
Our highly competitive and skilled team of game developers offers advanced game development services which are compatible with operating Systems like, Android, iOS, Windows, and more.
USA Office
21 Overlook Ridge Terrace
#523 Revere, Boston,
MA 02151 USA
+1-650-727-6690
India Office
90, 10 B Scheme, Usha Vihar,
Triveni Nagar, Gopalpura Bypass,
Jaipur- 302018, Rajasthan INDIA
+91-7821055537 , +91-9982201414
Australia Office
11 parklands place,
Morwell, Vic-3840
Australia
+61 425 630 321
Canada Office
1193 Main St #3301,
Vancouver, BC V6A 4B6,
Canada
+1-604-360-4433