Facebook is considered to be the most used platform globally. With 1.59 Billion active users daily it's connecting individuals who live far away from the family and connect friends from different countries. It is one of the most visited social media platforms with attention-grabbing features and mind-blowing games. BR Softech Pvt. Ltd. helps you develop fascinating and imaginative games with lucrative features that will keep you stuck to your mobile or PC screen with impressive gaming capabilities.
BR Softech is an award-winning, Best Game Development Company in the USA. We offer innovative and creative FB game development with a highly skilled team of developers. We offer customized Facebook Game application development services across the globe and support you provide personalized solutions. Our team of experts strives to meet your software technology needs and determine all the factors which can implement for better user experience. Our developers help you build an advanced game capturing the attention of millions of people play games on Facebook.com and other connected devices.
Develop the finest Facebook games with us which help you generate quick turnover and offer game refresh capabilities.
Build an appealing game provided by the highly skilled team of developers using the latest technologies in Game Development.
Our Game Development software providers implement advanced features and high functionality.
We use advanced technology for our innovative and unique game designs.
Experience better visualization with stunning graphics and outstanding audio capabilities.
Connect with our expert game developers and designers in Facebook game development. Their well-versed skills and professionalism will help you get the best Facebook game services ever.
Facebook Game Services We Offer
Facebook Game Development & Design

BR Softech being the best Facebook game development company helps you develop an advance game capturing the attention of millions of users providing outstanding UI/UX designs.

Facebook Game Module Development

We help you provide a game module with the ability to play the game and make the required changes. It gives you the idea of how your game is going to be once launched.

Facebook Game Theme development & integration

Using the latest trends and technologies we help you develop customized Facebook games offering theme development and seamless integration for better visualization.
Facebook Game Version Upgrade

Get timely upgrades of your games with our team of professionals. We help you upgrade your game across versions while replacing it with the newer version. It helps you bring the game up to date while improving the gameplay.

Facebook Game Support & Maintenance

Once the game is developed, we provide timely support and maintenance with our team of qualified developers. It helps in keeping your game bugs free while offering seamless gameplay.

Facebook Single & Multiplayer Games

We provide instant games in Facebook Messenger, which allows you to play a single or multiplayer game hassle-free. Get a game similar to Candy-crush Saga and offer your customers with enthralling gaming experience.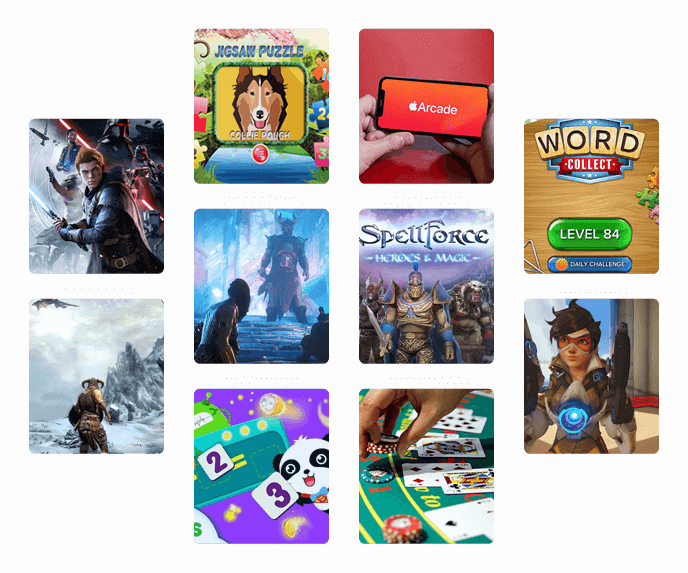 Facebook Game Services We Offer
With the team of qualified developers, We help you develop top-rated Facebook Games using the latest technologies in Game Development. From imagination to execution, innovation to creativity, top-notch technologies to advanced tools we offer everything to develop types of Facebook games.
Quiz & Puzzle Games
Action Games
Arcade Games
Adventure Games
Word Games
Education Games
Custom Games
Card & Board Games
Strategy Games
Education Games
Casino Games
Role-Playing Games
Popular Facebook Games

Farmville Game
Farmville is one of the most loved games of Facebook of all time. It comes with an extremely attractive and fascinating interface. It an agriculture simulation network game with adorable characteristics. Escape to the world of farming and play this amazing Facebook game.

Zynga Poker on Facebook
Zynga Poker is one of the popular game developed by Zynga as an application for Facebook. This social networking site has made it extremely popular with millions of daily players and lucrative features. The mobile version of this game is available in 18 different languages.

Treasure Isle Game Facebook
Another popular game of Zynga that allows you to travel from island to island, exploring them one tile at a time. Hunt like never before playing this advance game and find all the treasure sets that only works with energy sets. Energy packs can be purchased for longer gameplay.

MindJolt Games on Facebook
MindJolt Games are connecting people around the world offering indulging gaming experience. These games are free to play with no requirement to download it. Its full version can be played on many devices including mobile phones.
Mafia Wars Game Facebook
Mafia war is one of the popular Facebook game. Be the world-class gangsters building your own mafia in the play of the mafia war. You can play this amazing game with your friends online and rob other players while completing different missions and operations to earn rewards.

Word Challenge Game Facebook
Improve your vocabulary and strengthen your mind playing this word challenge game on Facebook. In this game, you have to make a word using 3-6 letters within a limited time using given characters. Play this amazing game and develop your skillset.
Tools Used for Facebook Game Development
We have a team of extremely creative, dynamic, and talented game developers. They hold expertise in the latest technologies with hands-on experience on various tools. There advance approach for people to experience demystifying games across the Facebook platform is commendable. Here we have listed some of the most common tools we use to develop advance Facebook Single & Multiplayer games.
Action script 3.0

HTML5

JQuery

OpenGL

PHP

Ruby on Rails

MySQL

Unreal Engine
Hire Facebook App Developer from India
We strive to provide the best solution for our customers and help them achieve a higher degree of satisfaction with Facebook game services. We offer a dedicated Facebook instant game developer for our clients to have a better insight into gaming solutions to suit the best as per their development requirements. Our dedicated game developers provide personal guidance and help you develop the game development plan. Our highly skilled team of developers will help you in getting the best Facebook games app ever as per your requirement. Our Facebook instant game development team will help you provide high-quality games, stunning graphics, top-rated animation with valuable features and functionality.
Hire Now
Why Should You Invest in FB Game Development
With 2.41 billion monthly active users as of the second quarter of 2019, Facebook is the biggest social network worldwide. With easy accessibility and large user-base, it can do wonders when it comes to FB Game Development. One can contact Online Game Developers to get the finest facebook game and help you build, grow and monetize your game across various screens.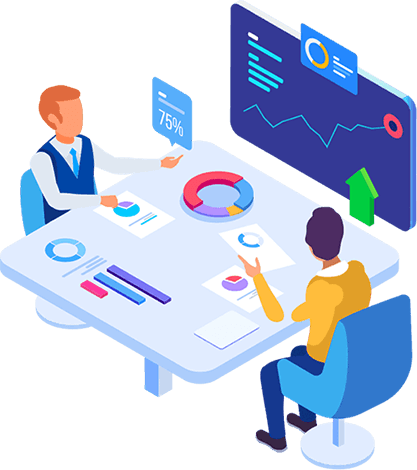 Developing a game for facebook can help you get a faster return hence, it is always good to invest in Facebook game development.
Facebook is the biggest social media platform, therefore, its ever-growing popularity and increasing demand for games can help you earn unlimited returns.
Facebook games are much affordable as compare to other games following an easy process.
Facebook helps you promote your game without investing much as just by sharing the game you can increase the visibility of your Facebook game.
With the increasing number of video game players, its wise to develop VR games, AI-based games and a lot more using the latest technology.
By investing in Facebook games you can establish your brand and provide the game enthusiasts with better gameplay.
Hire Now
Facebook Game Development Process
Prepare Blueprint

We help you convert your idea into reality preparing blueprint of the request game while gathering all the required information.

UI/UX Design

Grab the audience's attention by bringing unique UI/UX design and develop the top-rated Facebook game.

Prototype

Being the top-rated mobile game development company we help you build an advanced game using the latest trends and technologies.

App Development

BR Softech Pvt. Ltd. is a leading game and app Development Company. We help you get the best games ensuring quality.
Quality Assurance

Quality is our top-most priority. We strive to provide you with the best quality games keeping every detail in mind.

Deployment

With excellent design, mind-blowing features, and lucrative functionality your app is all set to launch at the play store.

Support & Maintenance

Once the app is launched, we provide with 24/7* customer support and complete maintenance.
Why to Choose BR Softech Services
We provide a handful of online blackjack game apps and software keeping quality and security in mind. Our aim is to reach the maximum number of users and provide greater gaming, blackjack card game playing experience with Mobile Game Development. Explore all the options and play to create a better chance of winning.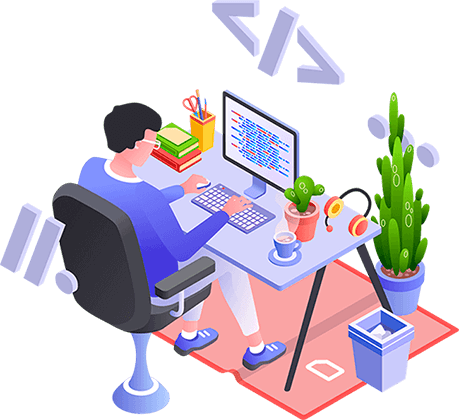 Best Game Studio

Get a variety of Android and iOS games with our team of experts and experience the stunning graphics with a highly polished interface in Blackjack Game Software. We use the latest technologies to help you serve with the best solution.

24x7 Technical Support

Get your problems instant solution with our 24x7 technical support.

Expert Game Programmers

We have a team of expert ultimate Blackjack software providers and game programmers holding years of rich experience. Their hard work brings video games to life.

Smart Solutions

We strive to provide a smart service solution at the time of cutting edge technology. Our cost-effective solutions help in saving time and efforts.

Seamless Communication

We promote seamless communication to give users with greater experience and aim to provide more personalized services.

Flexible and Customized Solutions

We collaborate with our clients, from time to time to help them achieve their desired result. Our flexible solutions are designed to suit all your specific needs with the utmost flexibility.