It is customer relationship management (CRM) tools that enable companies to make Smarter, Better, sell effectively & Productively by providing business intelligence, productivity & social insights.
Microsoft Dynamics CRM software has been designed in such a way that it is a complete customer relationship management package with features for managing customers, suppliers, vendors & partners effectively. Microsoft Dynamics provides a plain sailing way to create, save and reuse the favourite views of the customer data without any harm to the unwanted data as such.
Our commendable developers at BR Softech have prowess in developing the best in class websites by making use of the Microsoft Dynamics CRM development which gives best user-experience to the clients. All our developers have a knack in developing quality-oriented web designing and development for different clients around the globe.
This is the best customer relationship management which is developed by Microsoft. This focus on the Sales, Marketing, service sectors, IoT (Internet of Things). Dynamics CRM is the top-notch client-server application which is more or less similar to the Microsoft Sharepoint.
Microsoft has been marketing Dynamics CRM as the XRM Platform which helps to encourage the partners to using .NET based framework for customizing it. The IIS-based web application which also supports the web service interfaces. Clients will be able to access Dynamics CRM by 2 methods, either using the Browser or by thick client-plugin to the Microsoft Outlook. Microsoft Dynamics CRM also has a huge customer base.
Microsoft Dynamics CRM Development Services
Dynamic CRM Consulting

Get the best exceptional services offered by our skilled CRM Developers. We have a good knack in developing top-notch CRM consulting services with easily adaptable solutions as per the business needs.

Strategy and Planning
UI/UX and Design
Technology and Modules
CRM and Functions
Dynamics CRM Customisation

Get customised CRM Dynamics arrangements that emphasis essentially on offering deals, showcasing and other client administrations. Get Dynamics CRM altered so it accommodates your organization's special requirements.

Driving sales productivity and marketing effectiveness
Customer management,
Campaign management and other effective tools
Dynamic CRM Migration

With Microsoft Dynamics CRM Migration, you get the splendid client relationship the executives arrangements offered out there. It's additional to various highlights and abilities, engaging business associations, in this manner adding new clients and keeping the current ones.

Legacy Apps
Modules and CRM On-premise
CRM Version Database and Plugins
Websource and SSRS
CRM Sales Force Automation

With our Sales Force Automation administrations, you get a comprehensive arrangement permitting salespeople to be much more beneficial so they can be more effective in on essential perspectives – offering exceptional client encounters.

Modules, Features and CRM Systems
Customer Portals Data Migration
Admin Utilities Custom Workflows
CRM Integration Solutions

With the combination of Dynamics CRM with various business applications, it offers a few focal points to your business venture while likewise furnishing your business with a superior 360-degree perspective on deals.

Database
Cloud and Applications Azure
Clouds SharePoint,
Outlook, etc.
GoogleAPI.
Microsoft Dynamics 24*7 Customer Support

Our 24*7 examination and the best CRM uphold administrations give proactive making aware of keeping the core solid with the most organized way. We generally try to give genuine feelings of serenity to our customers with our expert methodology.

Technical support
CRM Maintenance
Benefits of Hiring Microsoft Dynamics Developer from BR Softech
With the dedicated Team of BR Softech offers highly functional and rich-featured services to our clients.
Affordability-

Each one is assuming different services that suit their market needs, so we will in general understand client needs and give them powerful arrangements at moderate rates.

Variety-

We put forward every understandable attempt to give you an incredible variety of items and administrations that can without much of a stretch pull in your customers. Our thought process is to build enduring relationships with you, which will guarantee the enormous development of your business.
Security-

Provides cutting edge security features that can protect clients from frauds. We are working to guarantee that the deliverables fulfill quality standards and enhance transparency.

Quality

Our purpose is to create reliable, quality products and services by carefully understanding the market's needs. We always believe in embracing the best norms to meet the customer's needs.
Our Hiring Packages For Microsoft CRM Developer
Part-Time Hiring
Hire our Microsoft CRM Developer on part time or timely project basis for better results according to your suitability and convenience.
Fixed cost
We will strive to deliver high quality services at affordable costs that give you value for money seamless experience.
Hourly Hiring
Our team of developers also provide you a flexibility model to hire on an hourly basis at affordable pricing.
Full Time Hiring
You can hire our professional skilled developers on a full -time retained basis for and get top-notch scalable features with major security measures.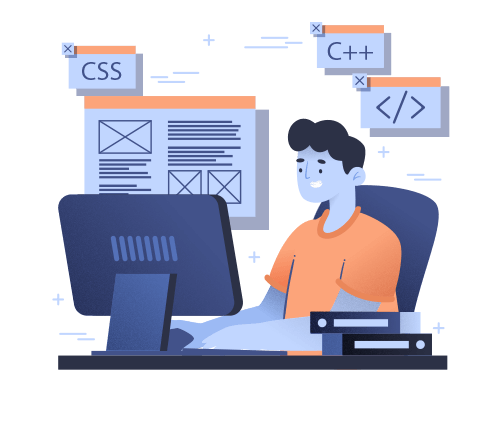 Why Choose BR Softech for Microsoft Dynamics CRM Project?
BR Softech is a leading one-stop solution that provides impressive features and options that are available and give Microsoft Dynamics CRM solutions using friendly services at affordable prices and give an edge to the competitors.
+150 Dedicated team members
Timely high-quality customizations as per the client's needs
+10 Years of experience in Kentico Development
100% Client satisfaction
24*7 Customer support
Seamless communication via Skype, Chat, Email, Video Conferencing
Ability to deal with Microsoft dynamics CRM online.
The best solution to ensure functionality through the customized feature list
Let our experienced team of BR Softech MS CRM developers provide you with the customization, configuration & training your business needs to help you leverage the technology to grow your organization. The challenges businesses face today isn't the adoption of technology, but rather making the most of their investment applications that can add business value & improve the end-user experience. Our Dedicated MS dynamics CRM developers are highly experienced.
Frequently Asked Questions
I want to convert my business to a CRM System. How long will it take to integrate the entire CRM system in customization?
Yes you can convert your business to a CRM System as per your requirements, To convert you need to analyse, plan and integrate and then finalise the system which requires great knowledge. You need to hire a skilled CRM developer if you want to integrate the entire system within 30 days or few.
Can I customize the dynamics CRM for a single Industry, Like Sales or Transportation?
Yes you can customise your CRM dynamics for a single industry in any specific industry. But there are few things you need to consider: in-depth knowledge, high level planning from start to end, Timely execution and great support.
How can I Hire Microsoft CRM Developers for Business Projects?
To hire a Microsoft CRM Developer you must go for most experienced CRM Developers who have a good knack in developing innovative solutions that keep you alive in the market. You can contact us through call, message, mail or through website forms.
Will you assign a Dedicated CRM Developer to our project?
Our Dedicated CRM Developers have worked on distinctive client requirements and developed apps for varying industries. We help you shape your ideas into reality while driving innovation and impact in global development. Our deep industry expertise and forward-looking strategy allow our clients to rely on us.
What Kind of Payment Do you accept?
We are open for all kinds of digital payment facilities be it Paypal, Internet banking, online banking, debit credit, UPI Transaction, or any other payment options. We are delivering our services on a global level that give users a seamless experience with 100% security features.