10+Years
Of Industry Experience
75%
Senior & Expert Staff
UX/UI Design & Development Services
BR Softech has been featured as a preeminent UX/UI Design & Development Services company and offer its veteran services worldwide.
Our UI/UX expert team is a melange of art and technology which converts your dream design into the reality. Our focus is to meet with all the requirements of the clients in terms of UX/UI Design. On daily basis, we serve the myriad customers across the globe. We have specialised for the web/Mobile/IPAD. Simply put your design and experiences to our client's customers.
A perfect mix of practical resources and visual elements is what we make an effort to achieve with our adept team of designers and developers. UI/UX solutions we offer include:
Front-end Development
Interface Design
Experience Design
Custom Web Design
Responsive Layout
Mobile UI/UX
Development Process
From B2B to B2E, IT provides multiple projects, which consist of websites and web apps for top brands, medium-level enterprises, and startups. There is a considerable amount we offer through our integrated, adaptive agile approach. Great things are not achieved by impulse but through a series of processes brought together. Here are the steps we take for our à la carte development process.
Build Client Journeys
Remind end user Expectation because we make up user personas of all projects
Rapid Prototyping
Fast solution , cost-effective, easy-to-change and talk-about concepts, we specialize in graphical user interface design and development
Perfect UI/Ux Development
we have a team of some of the world's top skilled front-end developers who embedded code high-performance HTML, CSS and JS interfaces.
Advanced Technology
highly frameworks and latest tools & technologies used for UI/UX design
Quality Assurance
We have a dedicated quality assurance team who are experts in testing methodologies and protocols.to find out bugs score in web & app .
User-Centric approaches
Whether it's design information architecture or navigation model, the final project delivery is always done by user-centered.approaches.

Mr. Michael Williams
Getting my app development done was a big challenge for me as my app was a unique concept and I had no clue where to look up. In such obscure situation, Octal emerged as a savior for me. Their expertise in app development not only conceptualized my idea perfectly well, but also gave me precious suggestions to make it even better. Br softech has nourished a pool of skilled developers and designers who create exceptional tools. They are the master of app development

Mr. Chris Brown
Working with Br Softech has been a remarkable experience as despite my initial hesitation of establishing an association with an entity sitting at a remote distance. My expectations reached to an exalted level when I got the highest quality product. The project manager who dealt with my requirements is very professional, responsive and patient. Although, the amount that had quoted to me was a little higher than my expectations, however, now I feel that I have got more than my money worth

Mr. Dany Abelingo
He kind of development services Br softech delivered was expected, but in such a short span of time they did it was like a treat for me. I contacted them at a very crucial time where it was essential for me to live my website at the scheduled date, but there were many obstacles coming across to achieve this. BR provided me a team of experts who took the project up and started executing things right of the bat helping me have its timely release

Mr. Roccono myth
Brsoftech Ascertains quality no matter how hard they have to hit the hammer. I experienced this when I got a chance to get the development for my app and website done recently. They give new heights to the mobile app and website development with their client-centric solutions. Their expertise in PHP, CMS, e-commerce and many other web development platforms ensure quality as well as the touch of innovation it gets. It is a great degree of pleasure for me to work with Brsoftech.

Mr. Dennis Dick
Working with Brsoftech was a great pleasure and I must mention that the work that I have got done from this team is beyond my expectations. Thus, opting for br-softech proved to be a correct decision for me. If an urgency of completing a piece of project was implied, the efficient t team brsoftech responded with no delay in delivering. In terms of communication and working environment, this is the best experience I've ever had. The difference I see with this team is their integrity and passion towards work.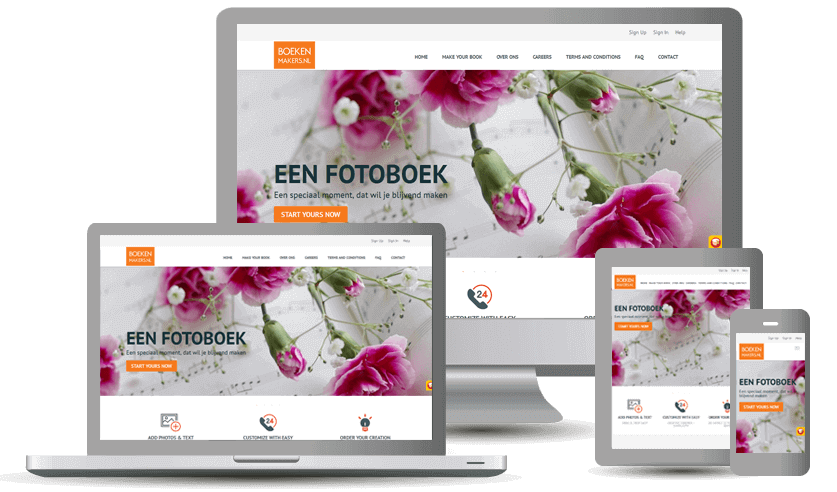 Web Design
Development Service
As we know that Design is the strength of any business or company and we invest in the success of our clients and take care to cultivate the relationship, On these fundamentals only we have created the best web designing Project, in which our designing team has put full potential with the developers. Our design sensibility reflects in this. Hence, our designers has created visibility and developers are competent communicators with a solid basis of business knowledge.
Know How We Collaborate With Our Clients
We're always enthusiastic to know fresh idea from clients and as one of the largest Web app development and web development companies worldwide, we create new levels of object through client's businesses. Here's how we collaborate together with our clients as one across different time zones.
Understand Our Clients
Call or Meeting
NDA (Non-Disclosure)
Project Estimates
Gather Requirements
Perfect Proposal
Strategic Partnership
T&C Communicated
Project Agreement