BR Softech helps organizations to maximize the ROI they achieve with salesforce by customized Salesforce CRM solutions that are aligned with business objectives & KPI's. Our result driven strategy & multi-phase approach allows us to align your business requirements by customizing, integrating & implementing Salesforce-based business solutions to work for you.
Strong Reasons To Opt Us: Our Salesforce DevOps offers you the secure, reliable, seamless & scalable integration for your salesforce software with your Current applications, website, database,or any data or technology you currently have. Our salesforce developers are well versed in their particular field.
Hire a Dedicated Salesforce Developer
If you are looking to hire part time or full time dedicated Salesforce developer located offshore, We can provide a working model that is best for you. You can hire a dedicated salesforce developer working offshore for our offices at affordable cost. Hiring a dedicated Salesforce resource means you have a salesforce developer working exclusively for your projects.
Our dedicated resources normally work for 8 hours per day for 5 days every week. If you have a requirement where you want the resource to work in your time zone. Dedicated resources work under direct supervision of your project manager, while they are monitored by our project management staff for their delivery commitments with this reason BR Softech is popular as a software development company.
Salesforce Development for hire to do following Services
We offer a wide range of predictive salesforce services within specified time at affordable price.
Salesforce Custom Application Development

Our expertise team offers you a customized salesforce app development, according to your business and market requirements which is based on the secure and scalable characteristic.

Salesforce Customization

BR Softech provides you the customized salesforce CRM software according to your mindset our dedicated salesforce developers bring it on the digital platform.

Salesforce Integration

To integrate salesforce with other systems is essential, in this case, our salesforce developer offers the secure and reliable integration service via app exchange tools or mechanisms.
Salesforce Migration

Our proficient Salesforce DevOps provide the Salesforce Migration to manage the fast growing sales and opportunity data, it enables to migrate the data from one platform to another in salesforce CRM.

Salesforce Support Services

As a best salesforce development company, we offer the excellent support service to our client's and it helps to reach to success.

Salesforce Appexchange

Our salesforce programer experience helps us to offer you an error AppExchange Development solution, which results in a highly functional and manageable salesforce app.
Hiring Module: Salesforce Developer for hire
Process to hire Salesforce certified developers for startups and enterprise to reach the business goals.
Full Time
You can hire salesforce developer on full time basis to fulfill your project requirements in which a salesforce developer works in a official timing.
Part Time
If you have requirement for the salesforce developer for a particular time, so you can hire the developer for a particular hours also.
Hourly Basis
If you have requirement for the salesforce developer for a particular time, so you can hire the developer for a particular hours also.
Freelance
If you want to hire on the project basis, so here we offer an opportunity to hire salesforce developer on the project basis also.
Offshore Salesforce Consultants:
Our Salesforce Certified Developers offer the perfect guidance for the salesforce development project to meet their requirements, their in depth cloud experience and industry knowledge helps us to reach to all the salesforce business needs and it drive immense value to bring the growth in all types in business.
Our experts salesforce programmers, collaborate closely with our client's and serve unique solutions to international customers across every industry.
Our Development Process
Process to hire our technical expertise for your salesforce project according to your requirements.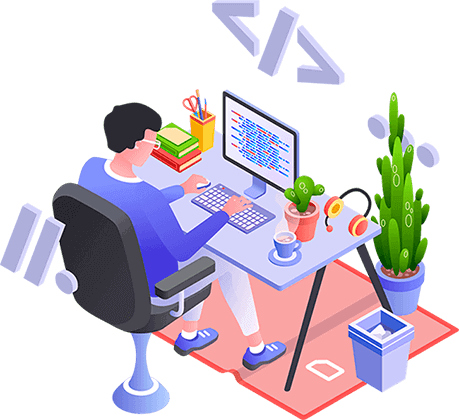 Fill Your Project Requirements

Submit your needs to Hire skilled salesforce developer for your project. Our team will contact you in a short period of discuss it further.

Discussion with our Experts

Our business analyst will contact you and know your requirements and offer you the best solution at affordable price.

Choose Hiring Module

As soon as you have your discussion, you can choose your hiring module which fulfills your requirements.

Pay and start the project

Submit payment process and our system is 100% secure and confidential and as soon as you will end the process, you will be able to immediately start the project.
Why Hire Salesforce expert developer From Us?
Strong reasons to hire dedicated resources from us which make us unique in the market.