Kentico is constructed on the base of ASP.NET infrastructure. Kentico is the top-notch content management solution, which provides cutting-edge solutions for the web portals, websites and online eCommerce stores. Kentico CMS Development helps the programmers and developers for creating stunning websites.
BR Softech has the commendable team of Kentico developers. We have expertise in providing the Kentico content management services to various recognized industries worldwide. We are committed towards providing the cutting-edge Kentico web development services in the prescribed time-frame to the clients.
Kentico software provides amazing platform for developing, maintaining your wonderful website and provides wide range of enterprise features which includes: marketing management, e-commerce, multi-site needs. Kentico is backed with class features including 70+ modules, 450+ configurable web parts. Kentico is at present being used by more than 18000 websites in around 90 countries and the wonderful product is being used by 3000+ clients around the globe.
Kentico has amazing features like supporting work-flows, WYSIWYG editing, SEO, full-text search, image galleries, forums, groups, media libraries, and is provided with around 200 configurable web parts.
Kentico is the one stop solution by which you can manage all your websites from a single point. Be it any requirement by you, like corporate site, on-line store, microsite or online community , your new websites can be launched in fraction of seconds by the cost effective Kentico CMS, all your websites can be controlled just by a single place by the amazing feature of Kentico CMS.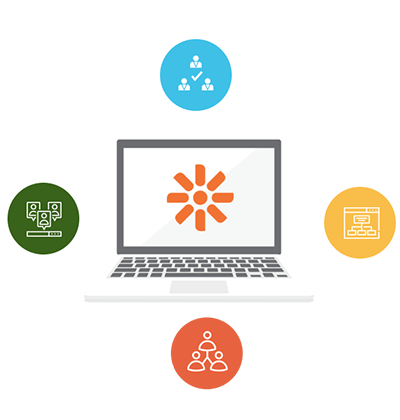 Core Features of Kentico Development:
By the use of Kentico, editing the content of the website is very simple, and no technical knowledge required for the same.
It provides wonderful feature of optimizing your marvellous websites for the search engines by using quality-oriented features of SEO.
It is constructed on wonderful technology ASP.NET platform.
It is the one-stop solution from where you can manage all your websites.
It is the most flexible and highly secured CMS used for web development.
Web designers gets the amazing advantage by Kentico, as it has got browser-based web development feature.
Kentico has got beautiful templates that allows the editors to concentrate on the content rather than the formatting.
Kentico has got beautiful templates that allows the editors to concentrate on the content rather than the formatting.
Why to Choose BR Softech for Kentico CMS Development?
We are highly favoured in providing Kentico development services
We have the commendable team of programmers and developers, who are acclaimed in Kentico development services.
24x7 customer assistance and support.
We have rich experience of 10+years in providing IT solutions as per the clients' requirements.