With the growing technology, and numerous cutting edge acceleration in the growth everyone is evolving with time. When it comes to software, one of the biggest video-making apps is TikTok. After a sudden ban imposed on TikTok, many similar apps are ready to take a deep dive into this lucrative business. People these days love capturing their moments using short video apps, funny voices and a lot more and creating videos through many popular video creating apps.
There are many short video apps that are used by Lip sync app development companies by using impeccable Mitron clone script. Get the Best Chingari Clone Script App Development Services, like Mitron, Chingari, ShareChat, Moj, Bolo Indya, and Trell . We offer multiple solutions based on trending enrich features and highly functional apps that meet market needs.
It allows users to display their talent and creation and the focus is slanted more of the content rather than all the users. It depicts that you can just swipe for the interesting photos and videos that are available there and also you can follow the particular accounts when you like any of the content of theirs.
BR Softech- A Web and Mobile App Development Company
BR Softech is an award-winning India's leading app development company that is working in this field for many years and has a good reputation in the software market. When it comes to developing apps just similar to roposo, you can trust our organization and its dedicated and skilled team of developers for high-quality services. With multiple supporting and editing features, we provide a creative app according to the guidelines.
What is Roposo?
Roposo is known as an Indian alternative app similar to Mitron and TikTok that is trending and getting popular in India. Roposo has a real and rich history behind its development. In the current time, it has more than 5 crores installed and widely growing among the Indian population. It has multiple features including editing with various lights and portraits. Also, it supports different kinds of languages. Google play has strict guidelines about it as it has a good history and has been considered a safe app to download.
Image capture at high-speed
Share videos on various social media platforms
Amazing filters and effects
Broadcasting of music videos
Separate music library with a pick from the editor
Share the screen with another person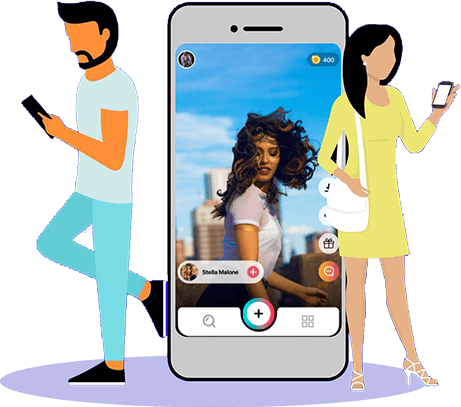 How does it help boost the Business?
Various companies including BR Softech are looking forward to developing apps similar to roposo for the customers as they are also aware of the increasing popularity and demand of the Roposo app. In the initial day of launching this app in July 2014, the app's revenue was insignificant because of users spending 2 to 3 hours in a month on the website.
But, now this app has more than 2000 offline stores that are also available on Roposo as it understands the need for warming up the fashion discovery by the online marketplace.
Now, it has clients like
Yepme
Jabong
Snapdeal
L'Oréal
Flipkart
It also has tied up with wedmegood, Tinder, and Urbanclap and these brands are reaching out to Roposo users through generating Short video making apps that are useful for them as well as for the community of Roposo.
By keeping all these features into consideration, BR is providing its customers with an app just similar to roposo and has included all the features into it, even our Lip Sync App Development has some additional features too that will provide benefits to the users in every aspect.
Get the Best Chingari Clone Script App Development Services
Get the best trending app like Roposo & Chingari and attain the attention of millions.
Features Offered by BR in Apps Similar to Chingari, Roposo
As we know that Roposo is so popular among people, so, to compete with the app, a similar app should have equal or additional features included in it. BR is providing the customers with this facility by adding useful features in a similar app like chingari and mitron, have a look at the features-
Easy Signup or Login

Apps developed by BR have this feature of easy login or sign up as we have enabled an improved login flow that will be helpful for new and old both types of users for login, changing the display picture, or managing the account. Users can also sign up the app through other social media platforms so that they don't have to bother to log in to the app again and again.

Full Safety of User's Info

Security is the main concern when you use any of the social networking apps, that is why there is a security feature so that users can report or block any unwanted person or an inappropriate message. This feature is added by the company across each communication interface containing comments, profiles, as well as stories too.

Activity Tracking

The users should be able to conveniently track their activities, including their following and unfollowing, comments, checking other users posts etc. This activity app help user to keep updated and interacted with their followers

Freedom to Speak

This app allows the public to speak and open up about the current topics and put their point of view too. It is essential to have freedom of speech as it is appropriate and appreciated, so you are free to give your views about anything whether it is about any country or any specific person after all social platforms are particularly developed for this purpose.
Support for Economy

Roposo clone and other social apps have contributed a lot and have made millions of dollar revenue that is earned along with a large fanbase. But now, it's time to support the apps that are made in India to support the economy of our country as these apps can make a huge effect economically.

More Varieties

Apps should be developed as per the user's interest and that is what BR is considering while developing any of the apps. And this interest can be found through places, photos, and the content type shared by them mostly. There is a chance for users to share anything like food, travel, fitness, a lifestyle not just about fashion through these apps.

Saving the Content Offline or Taking Screenshot

To develop apps similar to roposo, there should be some extraordinary features in it, so the developed app has a saving option for good stories and viewing them later. Users can also take a screenshot and can share it with your friends through other social media platforms. It allows users to view other people's stories as well.

Multi-Lingual

Keep yourself connected with the world with multiple language facilities that can easily help you to keep yourself interacting with the engaging world. Choose your preferred language and make it attractive and attain the attention of millions.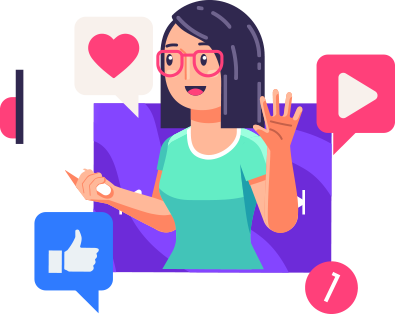 Impressive Things Related to Mitron Clone App
With the development of Roposo & Chingari clone apps, BR also described some significant things that are provided to all the users. Our creative approach and optimistic mindset landed us to build an impressive app that gives users a seamless experience. With these emerging short video making apps users can easily connect to its users all around the world in just a few clicks of their taps.
These clone apps have a wide array of features and tools and also bring you the chance of developing your visual album and also share it with your online friends, have a look at trending features that we are considering while in mind while developing an app, with these impeccable features user can enhance their digital experience more profoundly.
Making Videos
Video apps have all the options for video editing that enables users to include animations to videos and shooting them too. These tools of video editing are helpful to users to add voice-overs, stitch more than two videos and give the contents a final touch for sharing them with people.
Socializing in Regional Language
It provides the users with a social media platform that connects all the people through their local language and creative crafted localized content on the different topics containing food, travel, lifestyle, fashion, and technology in various languages and also offers unique desi stickers.
Augmented Reality Feature
This platform also introduces the users with the much popular augmented reality technology. This Roposo clone app let's all the users draw and write messages with pinning the 3D stickers to create a hyper-realistic illusion and fun to the videos.
Connect with the Influencers & Brands
These apps work as a 360-degree platform for all the brands and social media influencers by providing them with a platform to communicate and share their content with their followers. It gives everyone an appropriate chance to connect with a large audience and enjoy it.
Create, Share & Earn
By using the digital currency of the platform that can be earned by seeing and making content. Users can get money and digital gifts or cash via payment gateways. These apps also provide exciting gift hampers and cash rewards for daily winners. These things are the popular way to keep the users engaged and gaining more users too.
Repost
You can now share your fashion choices and style with these app repost features with your followers. You can make influential and good content that can be a trend on the social platform. If you like someone's post, you can also re-post that to motivate them and will also get aware of what is trending online.
These are some significant things of the Roposo clone app, provided by BR to make the video making and sharing experience more enjoyable and seamless for the users and followers that also includes many celebrities.
Future of The Apps Similar to Roposo, Mitron,& Chingari
It is well-known that Roposo has generated a lot of revenue through the published content, lead generation, and advertisement. And, in the future, it is going to be more and more and similar apps like Roposo also have chances to gain popularity by adding beneficial features and worthy informational content to the app.
These developed apps by BR are targeting the users as per their interest and creating a community by reaching out to the customers and engaging them with that.
2. iOS or Android developer
4. Marketing and sales team
These apps have a cloud-based security infrastructure that demands faster and cheaper platforms. They also have the capacity of going beyond e-commerce and can also expand further by enhancing internet penetration.
What Makes the BR Unique Than Other Development Companies?
With the huge expanded content base, various social influencers & celebrities as members, and a large number of engaging activities to select from, video status app development has touched the peak. The development of these kinds of apps is growing day by day and BR Softech is providing their customer's unique features and quality services for apps like Roposo.We tend to deliver our customer an impeccable app using Roposo Clone Source Code.
These apps have democratized the online content space truly with game-changing innovations. Here are the services BR is providing regarding developing apps like Roposo that will provide benefits to the customers-
Quiz & Puzzle Games
Action Games
Arcade Games
Adventure Games
Word Games
Education Games
These are the services that allow customers to experience a fun and enjoyable experience without having any kind of problem. All these things should be included in the development of the Roposo clone app for giving users more ease of using the apps. If you also want to have an app like Roposo, then contact us for superiority services at an appropriate cost.