Are you searching for a readymade sports betting clone script? Fret not, we have got you all covered at BR Softech! Develop a sports betting website like Betfair, Drafting, and Bet365 to offer users a lot more exciting gambling opportunities. Our expert team of professional and proficient developers integrate the best-in-class technologies and methodologies to develop responsive betting clone scripts, helping you launch your business in a quick time.
Whether you are a startup or an established business, we have got you all covered with our next-level betting platforms that are designed in precision. We develop creative, user-friendly and tech-advanced sportsbook clone scripts that leave no room for loopholes or errors.
Top Sports Betting Clone Script Development Company
Choosing the best sports betting clone script development company can be a daunting and challenging task. Since millions of people are interested in sports betting and want to bet from the comfort of their homes, launching a betting business becomes prominent. In that case, you can hire our sports betting clone script game developers to get feature-packed and supportive betting solutions.
We assure you to deliver the utmost satisfaction with customizable solutions. We are offering numerous cutting-edge game clone script development services with user-friendly features that can easily enhance the customer experience. Our experts have a good knack and command of bringing forth customer-oriented and safe betting platforms.
Hire Betting Clone Script Developers
At BR Softech, we have an expert team of betting clone script developers who work day in and day out to bring forth an interactive design made with simple elements and features. Hire our experts to get everything at your convenience.
Hire Now
Top Sports Betting Clone Script We Provides
As the best sports betting clone script development company, we cover a wide range of betting games in our sportsbook solutions. Here is the list of games we include:

Football Betting Clone
Our football betting clone script provides a great platform that proffers an enchanting user experience.

Baseball Betting Clone
Baseball clone scripts are gradually creating a buzz in the market. millennials of this generation are taking an interest in this game.

Basketball Clone Script
Our skilled developer makes the whole basketball betting game clone script software development process much easier.

Hockey Betting Clone Script
At BR Softech, we provide the best hockey betting clone script that gives users an enhanced user experience.

Cricket Betting Clone Script
We provide you with feature-packed and tech-advanced cricket betting scripts that are highly scalable and credible.

Tennis Betting Clone
Get the best tennis betting clone script that can help you generate a high level of revenue while targeting tennis game lovers across the globe.

Golf Betting
With a wide range of features, our Golf betting script can be proven as a cherry on the cake to its users.

Boxing Betting Clone
We will provide you with the best boxing betting script that helps everyone to meet their plan accordingly.

Auto Racing Betting Clone
We customise great auto-racing betting scripts with a strong backend feature framework.

Horse Racing Clone Script
Horse racing betting script api is a smart way to generate good revenue in a short span of time.
Features of our Sports Betting Website Clone Script
Develop a clone script like bet365 that gives you an enthralling gaming experience. As the best sports betting website clone script development company, we offer bettors a feature-packed and user-friendly ready-made betting platform to launch your business. Here is the list of features we integrate:
One-Touch Betting

We will provide you with a convenient one-touch betting facility. There is no lengthy process to bet and all the instructions are very well provided beforehand for greater flexibility.

In-App Advertisements

We aim to provide our clients with the utmost profitability and boost their revenue model by simply integrating in-ads programs that avoid snags during the course of play.

Virtual Currency Betting

Players can bet virtually using cryptocurrencies as we believe in endless convenience that can match customer requirements.

Bet on Real Matches

Users can conveniently bet on real matches through our well-versed Betting websites, which are competitive in this gaming industry.
Social Sharing

With this feature, you can share your scorecard on other social sharing sites and prove yourself in front of your friends.

High-Tech Security

We provide the best-in-class security and anti-fraud systems that help users to experience reliability and trust.

Multiple Betting Support

Get multiple betting options with class-apart features that can easily enhance the user experience with our top-notch betting clone script development services.

Live Score

Get live score updates on your smartphone with these high-tech sports betting clone scripts that increase overall engagement.
Benefits of Using Sports Betting Clone Scripts like Betfair
Quick Deployment

Our skilled developers offer cutting-edge betting clone scripts that can be launched in real-time without much effort.

Security & Encryption

Our betting clone scripts aim to provide users with a high amount of security and safety by integrating best-in-class encryption tools.

Low Cost

We provide affordable betting software solutions that can be availed by anyone and at any point in time to launch a successful betting business.
Transparency

From market research and planning to the design and deployment of sports betting clone scripts; we provide the utmost transparency to our clients.

Seamless Integrations

As the best sports betting clone script provider, we offer a lot of integrations that provide enhanced betting experiences.

Robust Marketing

Our betting clone scripts are enriched with marketing capabilities that offer users with enriched high-quality promotion opportunities.
Betting Clone Script Development Process
As the best betting clone script developer in the USA, we aim to provide clients with customized and fully-functional clone scripts that reflect immense value to users. Here are the steps we follow as part of our betting clone script development process:

Popular Betting Clone Script BR Softech Provides
BR Softech is the best betting clone script provider which not only provides a replica of your chosen betting business model but also ensures to offer 100% satisfaction. Here is the list of the most popular betting clone scripts BR Softech provides:
betfair clone script
bet365 clone script
pinnacle clone script
betonline clone
Betfred clone
1xbet clone
Betway Cone
DRAFTKINGS CLONE
888SPORT CLONE
WILLIAM HILL CLONE
BR Softech Similar solutions
Sports betting website development is the ultimate solution for those who want to convert their interest into a billion-dollar business.

BR Softech is one of the leading, and fastest-growing game software development companies, our sports betting game services combine security and reliability for better results.

Our virtual betting game development companies are serving high-quality services and responsibilities
BR Softech offers enriched featured and high functional fantasy sports mobile apps for iPhone and android platforms.

BRBR Softech is known for providing a customized and responsive fantasy sports software development company. We are a blend of professional and dedicated teams.

Sports Betting Clone Script

We are having a good knack in developing impressive quality apps while using sports betting clone script that can attract the attention of attendees.
Why Choose BR Softech As a Sports Betting Clone Script Development Company?
We have an expert team of sports betting clone script developers who work day in and day out to bring forth cutting-edge and tech-enabled betting solutions that are of high value and hard to find. With odds risk management tools, payment gateways, and social media integration features; our sportsbook clone scripts can help you launch your business in the most efficient manner. Choose us to get: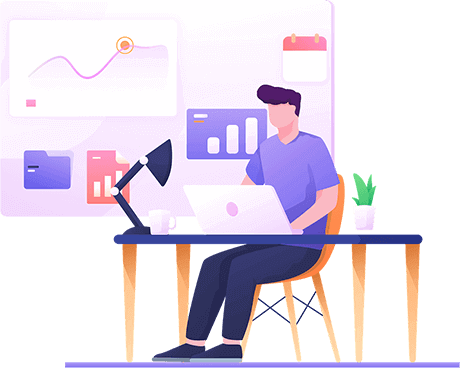 Customized Solutions

Our purpose is to create reliable, customized solutions by carefully understanding the needs of the market.

Confidentiality

Our team of experts lowers the risk of data breaches and exploitation of sensitive data by maintaining confidentiality and keeping our client's profiles private.

24x7 Dedicated Support

We always make sure to give peace of mind to our clients with our professional approach and delivery service at the lowest downtime.

Experienced Team

Our experienced betting clone script developers work in dedication to provide clients with unmatched sportsbook solutions that are highly scalable and reliable.
Frequently Asked Question?
A sports betting website clone script is a set of tools or solutions which offers sportsbook business owners integrate a lot of features that provide punters an enhanced betting experience.
Via the betting application clone script, you can launch your sportsbook business in the most effortless manner. It is filled with punter-centric features and elements which make betting a safe option to opt for.
Betting clone script is an affordable and easy option to launch a gambling business. The development of a betting clone script costs between $30k to $35k.
Our Game Services
Our highly competitive and skilled team of game developers offers advanced game development services which are compatible with operating Systems like, Android, iOS, Windows, and more.