Events & Tickets Web Design and Development - BR Softech
BR Softech has affluent experience of creating event booking web and mobile applications for managing your events wisely and effieciently. In today's date, ticketing and event booking has been changing rapidly by advancement of online ticketing and event solutions. The latest technology has replaced the traditional ticketing to new and modern "virtual" ticketing kiosk right at your home.
BR Softech have proficiency in developing attractive event ticket booking website. The process of booking and reservation of tickets takes place in very easy way by the website, just by following some really simple steps. BR Softech provides cost -effective online ticketing solutions. Any event management website, or any such companies which provide tickets for movie, concerts, shows and other events can make use of the best in class IT solutions by BR Softech for events and ticketing industries.
Our commendable team of developers and programmers are prowess in developing customized event management software solutions with the 3rd party integrations. We design best in class IT solutions for events and ticketing industries.
At BR Softech, our developers and programmers keep themselves updated about recent technology trends that are being introduced for events and ticketing sector organisations.
Our laudable team of engineers, programmers and developers design the simple as well as complex software software solutions for the clients around the globe. Our primary objective is designing and development of IT solutions within the time frame.
We Provide IT solutions for events industry
Top-rated IT solutions related to Event management
Class IT Solutions regarding trade show management
Web and mobile apps related to lead retrieval
Online branding IT solutions for various operating systems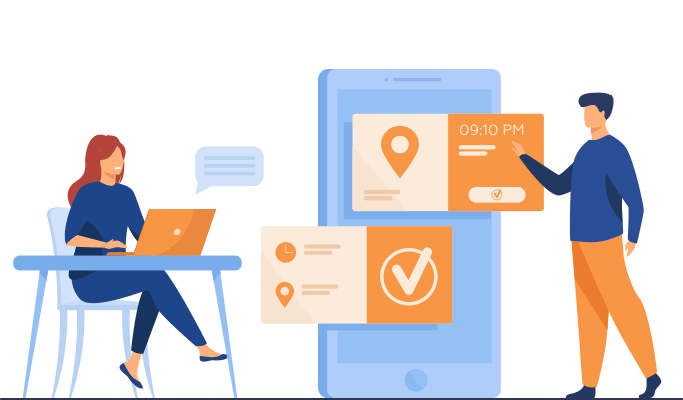 BR Softech Solutions for Events & Tickets Industries:
Online Branding and Promotion

Security of Payments

Cost-effective Online Portal

Attractive website with good UI

Booking Response

Plain sailing management of data
Why to Choose BR Softech?
Industry-specific IT Solutions
24x7 customer assistance and support
Awarded with WQC Award 2012
BR Softech's education and tutor IT solutions help various education institutes to adapt to growing challenges of markets. We help to increase their online pre-eminence by developing customized websites and softwares for them.