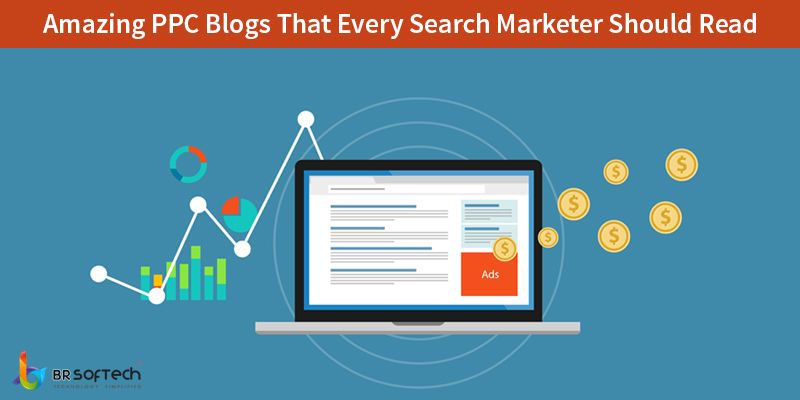 With the dawning of a new era, everything is changing for good. It is not changing actually, it is more like evolving. The internet has emerged as a god-like collection of information (any kind) in the last 1-decade. Since then, almost daily something new is getting discovered by someone which makes the internet even better.
As new things are been discovered, it's getting hard to make the audience aware of them almost instantaneously because we can explain anything to a person thoroughly only if we ourselves know everything about it. Search marketers are very lucky in their domain as there are a lot of blogs and websites available out there where they can go to grasp some valuable knowledge to gain expertise in search and PPC.
The concept of online marketing is on a noticeable rise as of now. People are doing everything they can to achieve success in the digital marketing world. PPC aka Pay-Per-Click is fairly a new concept and not many people are still aware of it. Exceptionally, most of those who are aware of it interestingly don't know much about how to implement it.
Whether you want to learn about social media advertising, paid search, display, and re marketing etc, the internet is the ultimate resource to help you expand your knowledge.
Best PPC Blogs That Every Online Marketer Should Read
As search engine marketers, we constantly find new ways to drive more traffic to our client's site with better visibility on major search engines. Our main goal is to make their websites have the outrageous lead conversions which result in their overall growth through SEO and SEM.
The internet is a pool of limitless possibilities and because of this fact, we were able to gather this list of 8 best blogs about PPC that are worth a read. So, let's begin…
PPC Hero
If you have never heard of this blog then simply google 'best PPC blogs' and then don't get shocked by seeing PPC Hero at the first position almost every time on any top ten lists. PPC Hero is a blog by Hanapin Marketing which is a renowned leader in the search space. This blog is a source of everything you would ever want to know about SEM.
Adwords Blog
Adwords blog aka Inside Adwords is a highly useful spot that shares all the updates that are crucial for the success of an Agency. From an agency's perspective, this is a quality resource if you want to refer your clients who want to learn more about PPC. Advertisers pay Adwords and in return, it displays their ads on their ads platform Google AdSense. Do you know there are many other ad networks too that offer Google Ads Clone ?
Bing Ads Blog
You won't regret your decision of getting familiar with the way Bing works. Bing Ads Blog is more than happy to share with you everything that is needed to optimize your client's visibility on Bing search engine.
Wordstream
Larry Kim, one of the founders of Wordstream, is none less than a king when it comes to content. At Wordstream you can find most complete posts on PPC strategy based on real facts. This site covers a wide range of topics like mobile advertising, content marketing, sales, affiliate marketing, and search marketing etc.
Search Engine Land, Watch, and Journal
These 3 blogs (with almost same name) form a lethal combo together. You can't deny the fact that people trust or listen to you only if are able to prove that thing in front of them. Same goes here, not only they share about PPC marketing, but they are masters of them too.
iSpionage
This blog provides critically valuable strategies and insights on making your PPC campaigns a true success. They cover topics which are relevant for almost every level of expertise.
CTC Strategy
CPC Strategy calls itself as "the leaders of the digital retail revolution". They equip their clients with a game plan that will help them to make their brand grow which results in better visibility to customers and constantly increasing revenue.
Tenscores Blog
Tenscores believes in keeping things straight and simple, so they cut to the chase and give you two choices: advanced or beginner on its landing page. So, click on any one of them (depending on your level of expertise) and it will take you straight to the tips and tricks according to your level.
Verdict
Having knowledge of what to do is great, but without its implementation, it is an utter waste of time and resources. In order to become a master at pay-per-click advertising, you need to consistently learn from the experts around you or on the internet.
Mobile devices are highly targeted these days. As being a potential source of huge audience, mobile apps are being used for marketing purposes these days.
PS: Do you know, Teen Patti games are one of the highly downloaded games currently? Why don't you download Teen Patti game from Playstore for your smartphone?
Increased knowledge will help you have more satisfied and returning clients. It is often said by established digital marketers that instead of experimenting things all by yourself especially during the initial period of your campaign, could be fatal. You should follow the footsteps of someone who has already attempted those things already. Though trial and error method always help you gain more experience but if any mistake is made, it could be costly to your clients. So, instead of taking risks that may prove disastrous, consider what the experts have to say. Use their data as a blueprint to create a low-risk campaign which doesn't harm your business in any way even if you lose.
So, now that you have all the tools and resources required to be a best online marketer, you must turn your knowledge into action.
What do you think? If you know any other website or blog which is also worthy to be mentioned in this article then do let us know, and we will add them in the next update. We hope you liked this article, if so, then don't hesitate to put a comment in the comments section below. Also, share it with your family and friends.