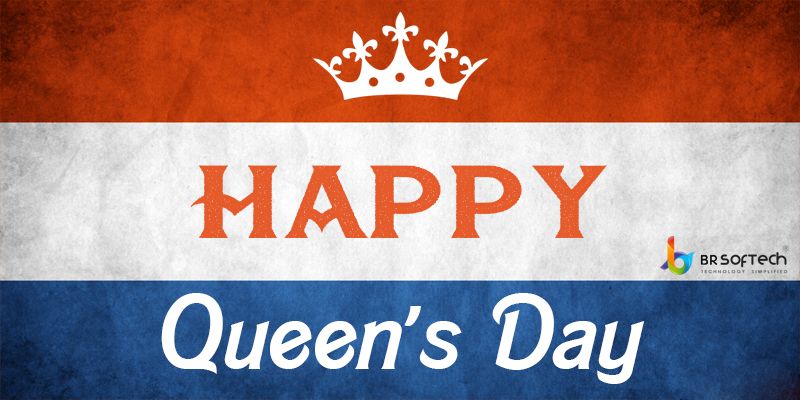 Queen's Day Netherlands – The amazing festival
Since the year 1949, the birthday of Queen Juliana (accession to the Throne Sptember 4th, 1948) to 2013, the day was called as Koninginnedag or Queen's Day which is celebrated on April 30th. The Queen's Day holiday was first declared on 31 August 1885 as Princess's Day (Prinsessedag), which is the fifth birthday of Princess Wilhelmina, heir to the Dutch throne. On her succession, the name of the holiday turned to Koninginnedag. The day when the holiday was held on 30 August, it was the final day of school summer vacation, which was favoured among children. Following the succession of Wilhelmina's daughter Juliana in the year 1948, the holiday was then declared on Queen Juliana's birthday on 30 April.
Juliana's daughter, Beatrix, retained the Queen's day celebrations on 30 April, after she ascended the throne in the year 1980., but her birthday is celebrated on 31st January. Beatrix changed her mother's custom of receiving floral parade at Soestdijk Palace, instead of opting for visiting various Dutch town and celebrate festivals with her children.
History behind the festival:
The Dutch loved a lot to trade. They have it in their blood. The Queen's day is the ravishing festival to trade all things that are not required at home with your visitors and neighbors to town. The Queen's day is more of a social occasion than a real commercial opportunity, free market is a very different kind of family event where children take part actively. The most important part of this beautiful festival is fun and enjoyment.
No transportation is possible during Queen's day because the large part of the Amsterdam centre is fully filled with the crowd celebrating merrily. No vehicles or cars are allowed on the Queen's day to the Amsterdam centre. For this enticing festival, all public means of transportation, including trains, have a special schedule.
Queen's Night:
The grand celebrations of Queen's day begins already on the day before evening, that is usually 7 p.m. and the celebrations goes till the early hours of the Queen's day. It is also called Queen's night, when various clubs across the Netherlands arrange for special festivities for celebrating the festival with pomp and show. The whole Amsterdam gets busy that night, because the young people move to various parts of the from one party to another, and others to preparations for the next day market.
Amsterdam canals are filled with boats full of people dancing merrily.
BR Softech is the fastest growing mobile app and web development company of Jaipur, Rajasthan. It provides best in class IT solutions and industry-specific solutions to different companies round the globe. For any of your web development projects, you can hire AngularJS Development company in India for your web development requirements.. The IT services provides by BR Softech gives the clients 100% satisfaction.