Responsive web design is a device-independent UI design that aims to develop & deliver an optimized website experience on devices with different width & resolutions: Desktop, Smartphones etc. It is a technology using which web designers code the style of the website in a manner that its layout adjust itself to more comfortably to the width of the browser in which it is being viewed.
With the proliferation of mobile, organization websites must be accessible from any device. Responsive web design solves a number of problems for your brand. Designing responsive eliminates the need to create a separate mobile site, money & saving time. It provides users a outstanding experience, allowing them to easily access the same information over virtually any device. We believe that responsive web design is the future of the web design. Responsive web design plays an effective role.
A professional website will create an excellent impression & great impact with your customers & communicate your competent approach to business. Today with more than 54% of web users searching the internet on mobile devices you must have a responsive mobile friendly website. BR Softech design websites that adapt to display on all devices from huge flat screen to smartphones in a very friendly manner. That means everyone, on every device, becomes your customer.
Planning a Responsive Web Design
One of the main goal of your website is to promote your business services and products. Effective planning for a website is to promote your business services. Efficient planning for a website requires that you connect to your customers by the following rules below: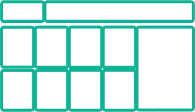 Structure
The structure of the website, simply depends upon the type of audience that you are trying to attract & the style of your business.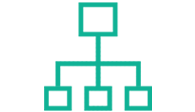 Navigation
Maximum web users spend more than half a minute on a website before deciding whether or not to continue using it or look elsewhere.

Pages
Your content needs to be presented in such a way that it provides useful information to your audience without giving them information overload.
Our Responsive Web Design Services include:

A beautiful, attractive website developed in Wordpress that will function on smartphones, tablets & other mobile devices.

No separate website to be designed for mobile users.

Upgrade the tablet & mobile viewing experience for your website visitors.

Reduce development costs & time.

Get higher ranking on search engines
Enhanced user experience
Why Choose BR Softech For Responsive Website ?

100% client satisfaction

Regular reports on time

Effective Result in short duration of time

Highly Dedicated team of web designers