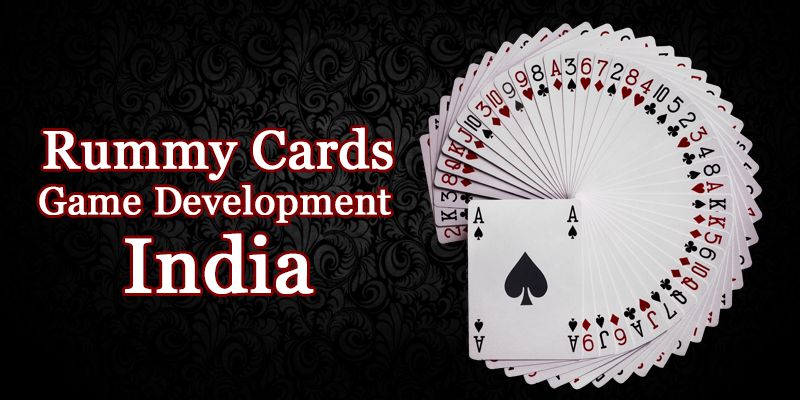 Looking for a Rummy Game website development firm in India? Well, all you have to do is to do a search on the web and visit the websites of the best game development firms. Open their websites and go through the services they offer and portfolio. If you find they've developed Rummy Card game website in the way you want, then it's time to do some little research. Examine and learn what's the reason they are ranked on top of the search engine and their professional experience. One more thing that should also be considered is the price factor.
Know About Rummy Game Website Development
Some of the sources on the web say that Rummy Card game secures 3rd position in the list of the most popular games in the world. Number of users adopting the habit of searching for ways to have fun online is getting higher with each passing day. Due to this, a new trend is on the rise lately. Online rummy has gained quite impressive popularity worldwide in a very short span of time. Because of the fact that this game can be played from anywhere, anytime, and is completely safe to play online.
After understanding all the factors, it's time to choose the most suitable firm which you believe will be best suited to carry out your Rummy Card Game Development project. Most of the Rummy Game Development agencies use flash technology. The point to be noted here is that the most essential factor of a successful game development is interactive and engaging graphics.
Related Post : Card Game Development Company India
A best game designing and development company always design rich graphics with excellent video and audio quality. And the game that bears all these qualities is always developed with flash because it's the only way to achieve the finest possible gameplay experience. Gamers should get the feeling as if they're actually in the game both mentally and physically.
Rummy Card Game Development Features
Personalized Chat

Private Rummy Invitations

Can make your own private Rummy Circle

Almost every payment processor supported

Advanced 3D graphics

Live demo

And many more…
BR Softech Pvt. Ltd. is an expert design and development company for Rummy games. Our specialization is in both Interactive Design and Development. We design and develop personalized web-based applications for online games. We have a very rich experience in web designing and development. Our main goal is to satisfy our customer's needs and requirements so we develop their websites accordingly.
We've a dedicated team of highly skilled developers and online marketing experts. So, you can just relax while our experts take care of everything. Application development is not just about writing code, adding graphics and giving the final build to the customer, you need to make sure that app runs smoothly, error free. That's why we test our applications in different environments and conditions infinite times before giving them to the customers. It's because of our unmatched quality and teamwork, we've achieved the largest base of satisfied clients all over the world.
Rummy Card Game Development key achievements
Custom UI as per needs

Our own custom game engine that aids the design and development of any game's UI

Launched our Rummy game on Google+ and Facebook. Now you can play Rummy Card on Facebook too.

Our development team thrives to bring the perfect in-game user experience.

Developed numerous casino games applications too.
How to Hire Best Rummy Card Game Development
Before hiring any firm or freelancer for your project, you should keep the following things in mind while considering:
Years of experience

User opinions and reviews

Earlier projects completed by the company

Cost factor

Punctuality

Promising

Trustworthiness

Proper customer support

Availability

Reliability
BR Softech Pvt. Ltd. is not a new fish in the internet pool. We've been developing arguably best gaming websites and applications for years now. We are proud to say that we are genuinely incomparable at what we do. Our main goal is to provide excellent services in a timely manner because punctuality is a skill which is a very rare thing these days.
We make sure that we operate according to the considerations given above. Our main priority is to ensure that your website stand out of the crowd always.
There is nothing that you want and we can't provide it to you. For instance, if you want a clone of most popular Rummy sites like rummycircle.com, ace2three.com, rummy.com, or you want your website to be unique with totally exclusive UI and concept, please contact us without wasting any time, we'll provide you the best gaming application to meet your needs as well as fit in your budget. We listen to your needs and act accordingly. We even give suggestions to customers if there is something we can offer them in the place of something they want. Whatever their final decision is, we don't question them because we believe in customer satisfaction more than anything else.
Here are some of the things BR Softech promises its customers:
We assure that we provide you the finest quality Rummy Website at very reasonably prices than other firms out there.

We cover all aspects of web development life cycle, that includes web design, web development, testing, and maintenance.

We are good at making flash, web, mobile, and desktop based games.

Our team is expert in these latest technologies: HTML 5, ASP, PHP/MYSQL, Flex 4.5 and many more.

We are an award winning IT company with utter perfection in web applications, game applications and even mobile applications design and development.
So, what do you think? We hope you liked rummy cards game development india article. Feel free to use the comments below and share your thoughts. If there is anything we can help you with then head over to our contact page or simply put a comment below.