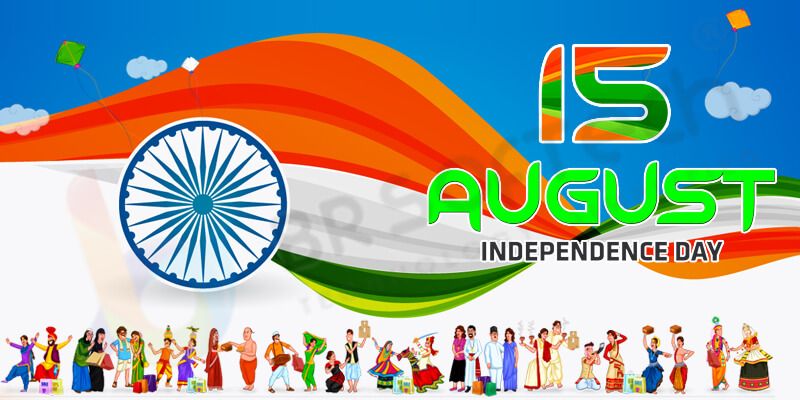 15th August is the most memorable day for Indian's as this day marks a special presence in our history. The date 15th August is considered as an Independence day of India. On 15th August 1947, the country got freedom from the British empire and its become an independent country. The first prime minister of India, Pandit Jawaharlal Nehru, raised the national flag over the Lahori gate at the Red Fort in Delhi and this moment can't be expressed in words.
This day is special and most awaited day of the year, as we show the respect towards our country and feel us proud while having a glimpse of the struggles of our forefathers which they had gone through during the time of struggle. This day has an ability to bring the feeling of patriotism and we fall in love with our country. This is the most awaited day of the year.
How Independence Day is celebrated?
Independence day is celebrated by Indians in all over India. On this day in the country a national holiday is declared, whereas in schools and colleges a function use to organize and students' use to perform on different patriotic themes. It is essential to organize the functions in schools and colleges so students can understand the importance of this day, not only in school and colleges, but at the center attractions of the city also the events is to take place. In Delhi a special event uses to held to give the respect to the Martyrs.
Government offices are decorated with the red and white balloons and host the flag by the authority and distribution of sweats use to held.
To sing the national song while hoisting the flag is necessary.
Main Motive behind the celebration of Independence day
The main aim behind the celebration of the Independence day is to aware people how our forefathers have struggled for our freedom and give us the land of peace. 15th August is especially for the youth to make them aware to bring the feeling of patriotism in them and make them love with their country.
Wishes from BR Softech
BR Softech wishes a Happy Independence Day to every citizen of India and here we pay tribute to our soldiers who have lost their lives for the country and wish that youth will celebrate and bring the feeling of patriotism in them and love their country from their heart. Here are the wishes of BR Softech, Happy Independence Day from our team.