BR Softech is a global leader in the Bitcoin MLM software development industry. We deliver cryptocurrency MLM software that allows our clients to efficiently manage, control, and organize their MLM businesses. No matter what type of MLM software you need - level income plan, board plan, binary plan, or any other - our skilled developers got you covered. We make every single element of the software work as per the expectations of the client that will help the businesses to revive their multi-level marketing performance.
Our leadership is the result of our agile development methodology, in which we test the product before deployment more than 50 times and over different platforms i.e. Android, iOS, Windows, etc to ensure a bug-free user experience.
Bitcoin MLM Development Solution
At BR Softech, we provide business-oriented Bitcoin MLM development solutions catering to our client's specific requirements to deliver productive outcomes. We strive to steer your development towards a prosperous business with our 100% customized solutions. Having SSL certificates, high-level data encryption, auto payout, a dedicated support system, and so on, we are able to provide a temper-free experience for clients.
We offer 100% decentralized solutions that are based on an unalterable system that offers instant transactions at high speed. By integrating the smart contract into our Bitcoin MLM software, we aim to gain 100% accuracy in all aspects of the Bitcoin MLM business.
Bitcoin MLM Software for Crypto MLM Business
We are a great and trusted name in the field of the Cryptocurrency world where many cryptos like Bitcoin API, Etherium offer compliance with crypto MLM businesses. Hence, we provide multipurpose trading Bitcoin MLM Software development, to improve the transactions. While integrating the MLM business with cryptocurrency, businessmen introduce their business on digital platforms as Bitcoin MLM Software enables international transactions and it takes a couple of seconds to transfer money at any time and from anywhere.
The Bitcoin MLM software provides easy and real-time registration for users. Moreover, we have integrated our bitcoin API wallet with marketing software to perform operations like upgrading wallets, purchasing subscriptions, and transferring funds in real-time.
We Offer Bitcoin MLM Software Development Solution for MLM Business
As an acknowledged leader in Bitcoin software development, BR Softech is dedicated to delivering highly secure, 100% decentralized solutions for our customers. Besides Bitcoin, we provide MLM software development services for the following Blockchain networks.
Ethereum
Litecoin
Dash
Monero
Bitcoin Cash
Ripple
NEM
Zcash
Benefits of Bitcoin MLM Software Development
Bitcoin MLM software development offers many benefits, including zero-risk transactions, immutability, high levels of transparency, and guaranteed passive income. The following are some of the best benefits you can get by choosing our Bitcoin MLM software development services.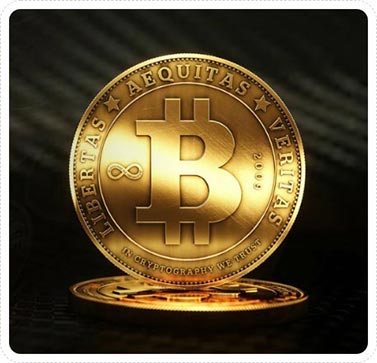 No fees/low fees

You can easily take advantage of no/low fees for Bitcoin transactions in the Bitcoin MLM Software.

Fast transaction

With the help of a custom agile process, you can easily make your multiple cryptocurrency transactions in easier and faster ways.

Data Secure

Cryptocurrencies are digital currencies with a decentralized model, which allows for the use of hash keys and two-factor authentication.

Eliminate Fraud Risk

It eliminates the fraud transaction which is possible through bitcoin management, private key, and public key basis.
Features Of BR Softech Bitcoin MLM Software
Key features of our Cryptocurrency / Bitcoin MLM Software
Transaction Management

Our experts offers you a software in which you don't have to face any hurdle to manage the transactions as they offer responsive designs.

Bitcoin API

We offer higher encryption via bitcoin API by utilising the higher level encryption. Along with this, our team works on a secured architecture and sense of security like captchas.

Automatic Process

With this it integrate with SMS marketing, and it enable to notify to the customers.
Payment Gateway Process

Our experts connect the software with the wallet and after that the software is enabled to manage fund as per Working Wallet, Non Working Wallet, Payment Request Wallet etc.

Member/Agent Management

It enabled to join the distributer by distributing the confidential code while generating the pin.

Admin Panel

BR Softech MLM Software can be integrated with the Ecommerce platform like marketplace, retail shopping etc.
Why choose BR's Softech for Bitcoin MLM Software Development Solution?
Bring your idea of Bitcoin MLM software development to highly experienced developers who are capable of working on various MLM software development services.
Completely Decentralized Solutions
Due to the decentralized nature of our solutions and the absence of a middleman, fraudulent activities are greatly reduced. Aimed at providing total control and transparency over the software, our solutions ensure a transparent, autonomous, and safe transaction process.
Smart Contract Integration
We integrated smart contracts into Bitcoin MLM software in order to automate its entire mechanism. Thus, administrative tasks will be performed with less effort and as a result, efficiency will rise.
High Standard Encryption Protocols
We implement multiple high standards encryption protocols in our cryptocurrency MLM software to make users confident about the data and funds stored on our platform. The convenience of BR Softech combined with its maximum security is what makes it the most popular choice.
Hire Bitcoin MLM Software Developer
Hire a Bitcoin MLM software developer who will focus on providing top-of-the-line Bitcoin MLM software development services to promote your revenue and funds in MLM marketing. By employing strategies that are effective in solving and managing the challenges that are hindering the growth of your business, our professionals will give your business a competitive edge. Stop dogging and connect with our cryptocurrency MLM software developers to materialize your idea into impeccable MLM software.
Hire Now!
Frequently Asked Question?
Q1. Exactly what is Bitcoin MLM Software?
The Bitcoin MLM software promotes Bitcoin and offers secure fund transfers. The ultimate goal of MLM software development is to propose a decentralized system where all payments are sent and received in the form of Bitcoin.
Q2. What are the benefits of Bitcoin MLM software for my business?
Bitcoin MLM software can bring several benefits to your business as follows.
No transaction fee
Payments to be made instantly
The decentralized financial transaction
Flexible inventory management
From anywhere, you can transact globally
The history of payments is trackable
Q3. How soon will I be able to launch my WhiteLabel Bitcoin MLM software with BR Softech?
As a provider of ready-to-market Bitcoin MLM software solutions, BR Softech can help you launch your software in just one week.
Q4. What is the best Bitcoin MLM software development company?
BR Softech is undoubtedly one of the best Bitcoin MLM software development companies in the USA. With our broad industry experience, we can help you launch your MLM business instantly in the market.