Initial coin offerings, or ICOs, are a legal way for startups to raise funds in the form of cryptocurrency or other currencies. The key to launching an ICO fundraising campaign is deep domain knowledge, rigorous market research, and broad experience in ICO development.
BR Softech is a renowned ICO development agency that offers highly secure and reliable ICO development services to help firms raise funds through Initial Coin Offerings. Every requirement and luxury of ICO is provided by us, from the creation of the whitepaper to the deployment and launch of the ICO.
ICO Development Services
One of the most reputable names in the field of ICO website development & app development, BR Softech provides end-to-end ICO development services from the ideation stage to ICO launch. By continually refining our services, we ensure that our clients receive the services they need. With our ICO token development services, we ensure a safe, secure, and seamless fundraising process from start to finish as per your expectations.
Our Pre ICO Launch Services
Conceptualizing & planning
Whitepaper & Light Paper Creation
Logo development for ICO
Landing page design
Technology configuration
Smart contract setup
BlockExplorer Integration
ICO website development
ICO fundraising dashboard implementation
Multi-level-marketing (MLM)
Cryptocurrency wallet setup in ICO token
Our Post-ICO Launch Services
ICO exchange listing assistance
Blockchain-based ICO token software development
Hedging of price volatility
ICO summary & due diligence report
Hire ICO Developer
We at BR Softech have a team of full-stack ICO developers who can give you a detailed understanding of how ICOs work. Utilizing their cumbersome experience with cryptocurrency and blockchain technologies, they are able to develop and launch ICOs in the most efficient way possible.
We will help you develop highly immutable ICO tokens. Through these tokens, you can modernize your brand image and gain the trust of your investors. Hire an ICO game or website developer from BR Softech to gain a competitive advantage over your competitors.
Our ICO Development Process
Our highly successful ICO development process is the result of the following tried and tested model.
Conceptualizing
Our philosophy is to believe that you truly know your idea better than anybody else does. Because of this, our ICO developer devotes sufficient time to brainstorming your idea with you.
Drafting a whitepaper
We present a well-drafted whitepaper catering to your specific project requirements. Using this, our developers will have all the information they need about your project.
Pre ICO Marketing & Dashboard Creation
We create marketing strategies that draw your target audience to you in a way that keeps you ahead of the competition by conducting deep market research. In this phase, we also set up your investor dashboard to draw their attention.
A public Initial Coin Offering
At the scheduled time, make your ICO coin available to the public for purchase at a determined price.
Wallet setup and coin drop
Whenever your client makes a purchase, the brought amount to the ICO token will be transferred to the secure e-wallet of the client.
Our Expertise In ICO Token Development
Being recognized as the leading ICO development company our expertise lies in.
Ethereum ERC Token Development

ERC20 ICO token

ERC721 ICO token

ERC1400 ICO token

EOS ICO token

Private Blockchain Development

Public & private blockchain development

ICO & enterprise applications
ICO PR Marketing Services

ICO marketing through community building

ICO marketing agency

PR and communications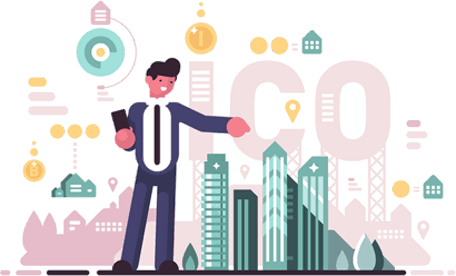 What is Initial Coin Offering?
Initial Coin Offerings are beneficial for the corporate area because it functions based on producing a digital form of money to be raised for a start-up
This particular amount is called a token in technical term or can be said Initial Coin Offering. Later on, it is easily exchanged or traded anywhere around the globe in just a few clicks. The token is kept secure on a platform that is termed as the blockchain.
With the integration of blockchain technology, it is very easy to generate and keep an ICO token safe on the online channel. People can transfer this ICO to another person in just a few seconds. In earlier times, these were known as utility tokens
How can we launch an initial coin offering successfully?
BR Softech is a well known ICO development company which delivers a secure, faster and highly stable ICO Solutions that caters to all your business needs at affordable prices.
Here are simple steps to ensure your ICO is a success
Determine What Your Technology Is
Understand the Securities Laws Affecting Your ICO
Choose Jurisdiction for Your ICO
Maintain Compliance with Securities Law
If you are thinking of developing an ICO successfully
Essential factors to include in ICO development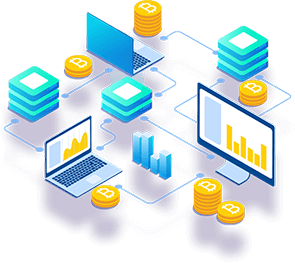 Different ways in which blockchain tools will help fund raising issues
Enable with cutting edge technologies that help the user to raise fund.
Techniques to keep in mind to ensure the platform is fully protected
Most essential factor to be taken into consideration is legal formalities to be carried out.
The software developer required for this task must be well versed with proper usage of blockchain technology.
How to Make Money Through ICO Exchange?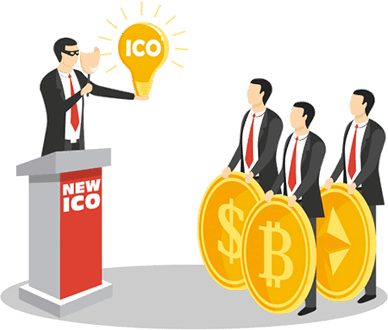 Choose a project that has raised funds successfully
Assess the prospects of the token on the exchange
Make sure the product and token have a real use
Count the constant token holders and join their ranks.
Follow your strategy
Pay attention to the project's tools and use them yourself.
Attract new participants to the ecosystem.
All you need to know about the hidden costs of Initial Coin Offerings:
Initially, it is vital to plan the whole concept for launching ICO. You must plan out the strategy step-by-step to start the ICO effectively.
The cost will change as per the highlights remembered for ICO programming, tokens and according to the number of representatives. It is imperative to talk with a devoted group of blockchain research experts who will give appropriate direction in structuring the best Initial Coin Offering services instrument according to your requirement.
Why Hire our Professional ICO Token Developer for ICO Development?
At BR Softech Technology, we implement all ICO comprehensive to develop such as ICO token developer, platform hosting, Pre-Post Token development, Smart contract, landing page design and an expanded list of digital Initial Coin Offering campaign. In the Company, we have well Dedicated ERC20 (Token) developer Team which has an extensive knowledge and broad skill in the token developing platform, that maintains numerous Ethereum Token. Along with this, We have multi-disciplined Token and ICO Smart contract experts to deliver Strong skills for ICO.
Initial coin offering (ICO) Development
White Paper and Smart Contract Development
Frequently Asked Question?
Q1. Which company offers the best ICO development services?
BR Softech is the leading crypto ICO development company that offers a wide array of ICO development services at the most affordable prices.
Q2. What are the steps involved in launching an ICO?
Here are the 6 critical steps in launching an ICO in the market.
Define the need for your ICO
Draft a whitepaper addressing your requirements
Build your community
Pick token sales model
Develop a smart contract and mint tokens
Launch ICO
Q3. Why should you partner with an ICO platform development company?
Here are the 6 critical steps in launching an ICO in the market.
Interactive dashboard
User management
User Staff
Custom funding plan
DDoS protection
Multiple token support
Q4. What industries can benefit from crypto ICO development services?
Banking
Real Estate
Healthcare
Insurance
Food
Sports
Entertainment
Q5. What do ICO token development companies do?
Crypto ICO token development companies will provide you with stable and secure tokens that will help your business to raise money. A company like BR Softech will take care of every step starting from concept to development to deployment.
Q6. What is the best platform to launch an ICO?
Here at BR Softech, we offer ICO development services on a variety of platforms including Ethereum, Binnacle smart chain, and Polygon. Depending on your fundraising requirements you can opt for any of the ICO development platforms.