Data Science is a multi-disciplinary domain of study that uses various scientific methods, techniques, and systems to gather, process, analyze and interpret vast troves of structured and unstructured data. It leverages different approaches and theories of Mathematics, Statistics, Computer Science, Information Science, Data Analysis and Machine Learning to dig into large datasets, extract valuable insights from it by uncovering the hidden patterns and transforming those insights into actionable business decisions.
In simple words, Data Science is all about uncovering meaningful insights from within data and using the insights gained to generate business value.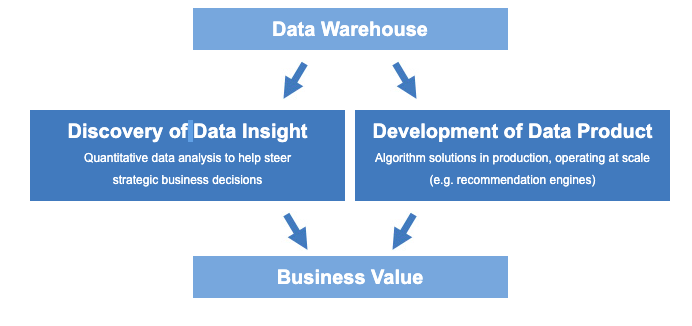 The ever-growing importance of data across the various parallels of the industry has boosted the field of Data Science and more precisely, that of the role of a Data Scientist. As a result, an increasing number of aspiring youngsters are resorting to Data Science courses to build a promising career in Data Science.
Why choose a career in Data Science?
Today, Data Science has become a pivotal ingredient for success behind almost every industry – education, healthcare, IT, BFSI, to name a few. And, since Big Data and Big Data Analytics is now a top priority in all organizations, Data Science is the hottest career field at present. Here are four reasons you should consider Data Science as a career choice:
1. It is in high demand
According to LinkedIn's data, the platform's fastest-growing job prospects are in Data Science and Machine Learning. Machine Learning Engineers, Big Data Engineers, and Data Scientists are among the top-ranking jobs on LinkedIn. Furthermore, the US Bureau of Labor Statistics maintains that the job growth in this field in the upcoming decade will far exceed that of the previous decade, creating nearly 11.5M jobs by 2026. This makes Data Science a highly promising career.
2. Tremendous career growth along with even higher compensation
Since there is a massive shortage of skilled Data Scientists, Data Science is much less saturated with respect to job roles. There is an abundance of positions in the field with plenty of opportunity for growth with experience. Being an emerging field, Data Science has no scope for stagnation. 
As we said, there are very few professionals possessing the requisite skills for Data Science job roles. Hence companies are ready to pay high salary packages to deserving candidates. According to Glassdoor, a Data Scientist in India makes an average of Rs. 1,00,600 LPA. 
3. A versatile career with job opportunities across many sectors
Data Science has found applications across multiple sectors of the industry. Hence, there are plenty of emerging job roles in different sectors of the industry, including healthcare, education, banking and finance, IT/ITES, consultancies, e-commerce, research and development wings of both government and private agencies. This is why Data Science is a versatile career option.
4. Lots of opportunities for training and upskilling
If you are someone who wishes to continually learn and upskill to take your career to new heights, Data Science is the right fit for you. Data Science is still an evolving field, new technologies, concepts and tools that will continue to emerge with time. And as a professional in the domain, you will get plenty of chances to learn about them and acquire new skills. Constant upskilling will allow you to stay relevant in the dynamic industry environment.
How to choose the best online course to learn Data Science?
While there is no shortage of Data Science training courses and programs in the market today, the vast abundance can often become the source of confusion for aspirants. One may find it overwhelming to choose between such an extensive range of Data Science courses. To make this process easier for you, we have four tips that will help you choose the right Data Science course:
1. Understand your specialization needs and wishes first
Data Science is a vast domain with many segmented fields of specialization. Data Engineering, Data Warehousing, Data Visualization, Data Analytics, Data Mining and Statistical Analysis, Database Management and Architecture, ML/Cognitive Computing and Business Intelligence and Strategy are some of the areas of specialization. Although the foundational knowledge for Data Science roles is pretty much the same, each specialization area demands certain specific skills and expertise.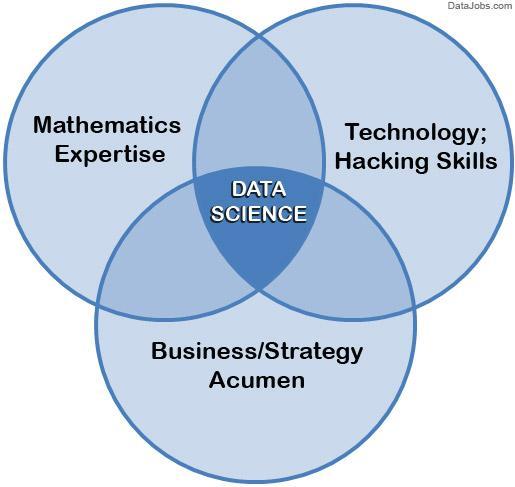 So, your first task should be to understand these roles separately and think deeply about your career aspirations (which job role you wish to pursue, what contributions you want to make in Data Science, etc.). After careful consideration, you can choose an area of specialization.
2. Make an honest assessment of your current level of skills 
Once you have figured out the area of specialization you wish to pursue, you must take a good look at your current skill set. This will help you determine whether or not you have what it takes to pursue the chosen field. List down the skills you have and also those that you lack. By honestly assessing and evaluating your skills, you can figure out the areas you need to focus on and what kind of course you need. Then, you can look for courses that offer training for those skills. 
3. Determine how much time and effort you can put into a course
Any course, whether classroom or online, requires a stipulated amount of time and effort. So, before choosing a course, figure out how much time and effort you can put in weekly to complete the course curriculum, take the course exams and so on. For instance, if you are a working professional with a hectic schedule, you can choose courses that demand very little weekly time input or allow you to take the course after work or on weekends. However, if you are willing to quit your job and dedicate all your energy and time on upskilling, a full-time course would be the right choice.
>>>Big Data Analytics: Challenges and Implementation<<<
4. Assess your financial status
Take a look at your financial position and figure out how much you can spend and how much you are willing to spend on a Data Science course. If you are on a tight budget or are low on money, there are tons of MOOCs (massive open online courses) offered by reputable platforms. Also, there is no shortage of free Data Science tutorials online. However, if you can manage to shell out money, you can take up paid courses that offer additional benefits (internships, resume creation, mock interviews, etc.).
There's never been a better time to build a career in Data Science. With the ever-increasing demand for Data Science professionals in the industry, you can make a fortune if you acquire the right skills. So, waste no more time in thinking and start doing!