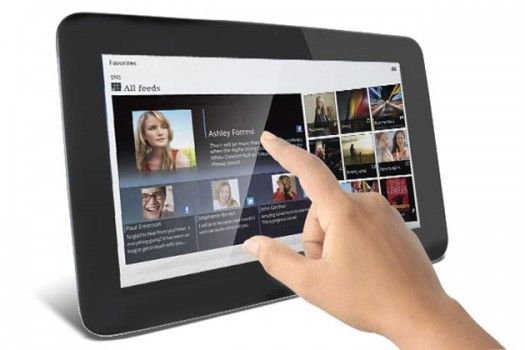 At Mumbai, California-based Swipe Telecom has launched a range of tablets, including the country's "first 3D tablet". These tablets are priced in the range of Rs 5,999/- to Rs 6,999/-, and if you want this tablet with phone facility than its priced at Rs 8,999/-.
Swipe Telecom claims that these are the fastest and lightest devices in the category.Swipe Telecom Founder and Chief executive Mr. Shripal Gandhi said, the domestic tablet PC market was 0.95 million units or Rs 2,200 crore in value previous year, but is expected to touch 2.2 million units this year.

The US, the largest tablet market with 20.9 million units sold in last year, is projected to sell more than twice as much, at 42.5 million, this year. Europe is expected to witness sale of 28.7 million tablets this year.
Co-founder and Chief Financial Officer Mr. Aman Gupta said, the company is backed by Mantra Ventures with commitment of $ 10 million, and is also in discussion with other PEs for an additional $ 20 million.