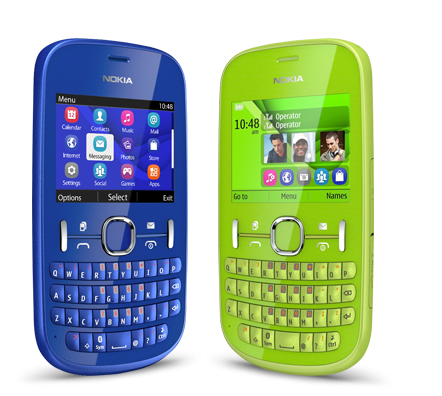 Nokia Asha 200 is one of the best phones in the range between 3500-4500 among all smart phones. The specifications included in this phone make it different from other phone. The dual SIM facility offers you a facility to use two sim in one phone, the phone comes with QWERTY keypad which provides you an option for fast chatting and messaging. The phone offers a high speed internet and also supports all java applications.
Smartphone Features
At present time people want a well looking Smartphone, so for these types of people it's a perfect phone because it's available in many colors with stylish looks.
The phone comprises 64 MB ROM and 32 MB RAM with 10 MB internal memory which really provide a high internet. The Nokia Asha 200 consists of 2 MP camera which is capable to shoot a clear picture.
This phone available in just Rs. 3900 in Indian market. Generally the phone doesn't have any weak point, but the phone also doesn't have the Wi-Fi and the secondary camera but it's very difficult to offer these features in this range