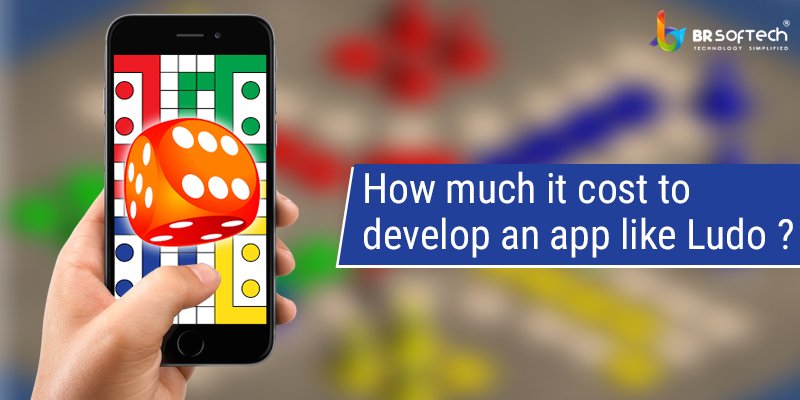 Ludo game is the most playing game at the old time to yet. You will play easily this game with free of cost and play on mobile and tablet. This game has a successful track record in the market. In this game, the multiplayer game functionality is non-dependent it means a user will play this game in solo mode, multiplayer mode and also play with socially network connection.
It's board game which is designed based on mobile and tablets. The user interface is interacted user to play this game and earn the point before joining the game.
Brsoftech Ludo Game UI Design
User Interface of Ludo game application is too much attractive to play. The user easily goes through main menu function of Luco game, Is there the user face 4 menu function. Rules of this game are shown in the first menu option with sharing functionality and rating functionality of this game.
☞ Computer Mode
When you will select computer mode in the application you will select the color of playing color variations of then start to play with computer mode. This is a simple mode to play ludo game with help of computer mode.
☞ Local Mode
Brsoftech design the Ludo game with entertainment of joyful which is based on user-friendly. Local mode Ludo game of BrSoftech is based on the user which are play game manually on the Ludo board.
The game application provides color variation of (Red, Green, Blue, Yellow) which are dependent on user choice, with player name functionality and the user also the select player option (2 players, 3 Player, 4 Player).
The Ludo game dice will play user manually and the result is showing with winning ranking.
☞ Multi-Player Mode
All condition of this game is similar to starting mode according to but the difference is that the user play multiplayer Ludo game as a "Guest Login or Social media login" based. After that the user login with socially website or system server then the application server provide online server connection with playing user.
In this, Multiplayer Ludo gaming function the user will competitive to play with other login person and enjoy a lot of to beat every one player which are connected to server-based after winning based the game server provides points functionality.
☞ Challenge Mode
Challenge mode of Ludo game is based on two type that improves user creativity via server based. This game functionality we are designed to connect the user via the network connection of game server code.
A user will select the Create Room option. In this, the user creates own gaming room tab with 8 digit code.

This 8 digit is user room join id.

Someone user clicks on join room button, then the system of "Ludo Game Application" ask 8 digit code to join the Ludo game private room.

After entering 8 digit code (78458956) the game server authenticates with user table via server-based whether the user is sitting anywhere in the world.
Closing Thought of "Ludo Game"
Ludo game is the superior game at an old time to yet difference is this that old person is play on board, carpet, slate etc. But don't worry is there Brsoftech provide you same game in mobile device or tablet device according to generation wise that you will game easily around the world with anyone person with full enjoyment.