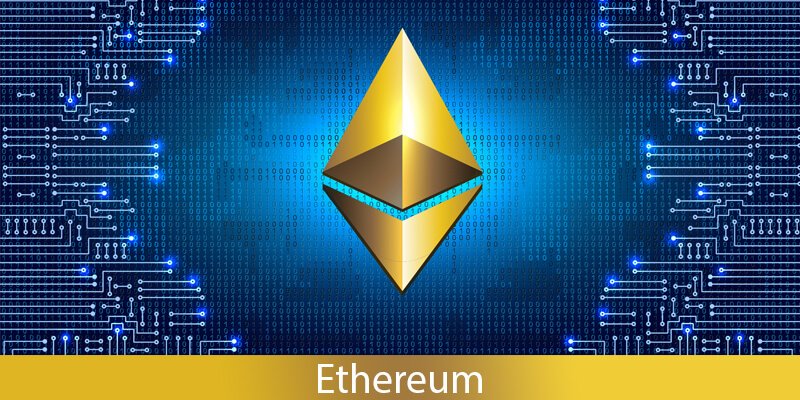 Let's us know more about it not much technically but the information that we must know about it:
What is Ethereum ?
You all must be aware of the Bitcoin right where blockchain has many features that works rather than this. But rather than Bitcoin there are many other digital currencies also. But among all of them, Bitcoin is a preferable among the thousands of them as block chains applicants required the complex background,  in coding, cryptography, mathematics as well as significant resources.but now the time has changed and earlier there were some defaults in Bitcoin also and Ethereum is making all of this possible.

Ethereum for beginners
So for the beginners, first of all, they should know that Ethereum is an open source platform which is on the blockchain technology that enables developers to build and deploy decentralized applications. As same as Bitcoin Ethereum is a public blockchain network. But there are some significant technical difference between them THey both are different in terms of sustainability and capability. In bitcoin, it provides a particular application of Blockchain technology, , a peer to peer electronic cash system that enables online Bitcoin payments. While the Bitcoin blockchain is used to track ownership of digital currency (bitcoins), the Ethereum blockchain focuses on running the programming code of any decentralized application.But in the Ethereum blockchain, rather then mining for bitcoin, miners work to earn Ether. Beyond a tradeable cryptocurrency, Ether is used by application developers to pay for the transaction fees and services on the network.
What is a smart contract ?
Smart Contract is only a phrase which is used to elaborate the computer code which facilities the exchange of money, property, shares or anything which is valuable.IN term on blockchain smart contract becomes a self-operating computer program which automatically executes when specific conditions meet. The smart contracts run on the blockchains, they use run exactly as without any possibility of censorship, downtime, fraud or third-party interference.
While all blockchains have the capacity to process code and they are severely limited. Whereas Ethereum is totally different. Ethereum uses to allow the developers to create whatever they want. Different users can create different applications.
The Ethereum Virtual Machine
Before  Ethereum was launched, at that time blockchain applications were designed to do a very limited set of operations. It is a time when other Bitcoin and cryptocurrencies were launched. The process uses to be very complicated, time – consuming as well as there were many problems while recognizing it, Vitalik Buterin developed a new approach that is  Ethereum.
Now let us tell you, the Ethereum's core innovation that is the Ethereum Virtual Machine (EVM) is completely a Turing complete software which runs on the Ethereum network. Which enables anyone to run on any program, regardless of the programming language given enough time and memory. The Ethereum Virtual Machine creates the process of creating the blockchain applications as much easier and efficient than ever before.
What can Ethereum be used for ?
It enables developers to build and deploy the decentralized applications. It can be used fully as an autonomous,   decentralized organization with no single leader. It is run by the programming code, on a collection of smart contracts written on the Ethereum blockchain.
Benefits of Ethereum decentralized Platform ?
There are various properties of  Ethereum:
Immutability – In this, a third party cannot make any changes to the data.
Corruption and Tamper Proof: Applications are based in a network formed around the principle of consensus and making censorship impossible.
Secure: It is fully secured by using the cryptography, applications are well protected against hacking attacks and fraudulent activities.
Zero downtime – Apps never go down and can never be switched off.