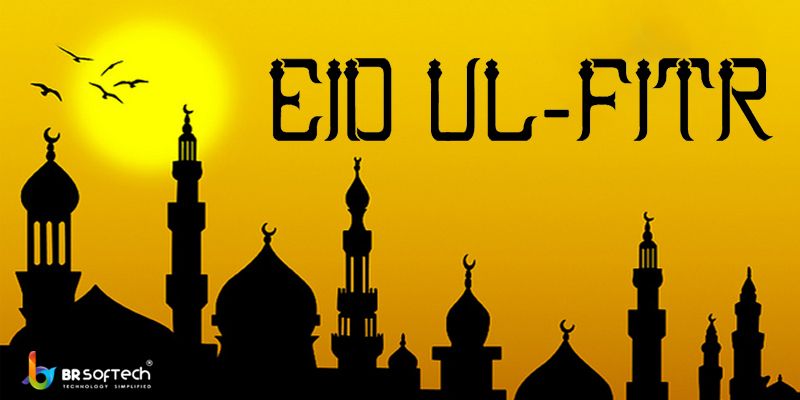 Eid-ul-Fitr is the holy festival known as the festival of breaking fast. This significant day is celebrated by the Muslim community throughout the world, which marks the end of the Ramzan, the Islamic holy month of fasting. Eid falls on the first day of Shawwal (the tenth month of the lunar Islamic calendar) after completion of 29-30 dawn-to-sunset fasting for the full Ramadan month. It begins with embracing the traditional outfit and ends by the sunset indulging in delicious food and meeting all the near and dear once.
The History Behind The Eid-ul-Fitr
Eid-ul-Fitr is celebrated as per the first sighting of the crescent moon. It was originated by the Islamic prophet Muhammad. It is the first day of the month Shawwal, the month after holy month Ramzan, in the Islamic calendar. According to certain traditions, this festival was initiated in Medina after the migration of Muhammad from Mecca
The great importance of this day is a particular Salat (Islamic prayer) which, includes Rakats (units) and this prayer is offered in a large hall or the open field. Eid Celebrations in India and the rest of the Indian subcontinent share many similarities with regional variations because a large part of the Indian subcontinent was ruled as one nation during the days of the Mughal Empire and British Raj.
The Importance of Prayer at Eidgah on Eid-ul-Fitr
Eid al-Fitr prayer or Eid al-Fitr Namaz is performed on the occasion of Eid. The Prayer of Eid al-Fitr is performed in two different ways by Sunni and Shia Islam. The holy eid prayer is offered in the congregation in large open fields or community centers or at the mosques. Call for prayers is not given for this day and it consists of 2 units of prayers with additional 6 incantations.
The holy eid prayer is followed by a sermon and then a supplication asking for Allah's mercy, forgiveness, peace and sweet blessings for all the living beings throughout the world. The sermon also directs Muslims as to the performance of rituals of eid, just like zakat. After offering prayers, Muslims visit their relatives on this enchanting festival. They also visit their friends and acquaintances or they hold large communal celebrations at their homes or community centers.
On this auspicious occasion, BR Softech wishes you and your family all the joy, happiness, peace, and prosperity. Eid Mubarak!
May Allah flood your life with happiness on this occasion, your heart with love, your soul with spiritual, and your mind with wisdom.
Do not forget to wish the ones who are far away from the family. Gift them the token of love in the form of the mobile application or a whole new website with us. We help you convert your idea into reality with a team of professionals who specializes in the field.