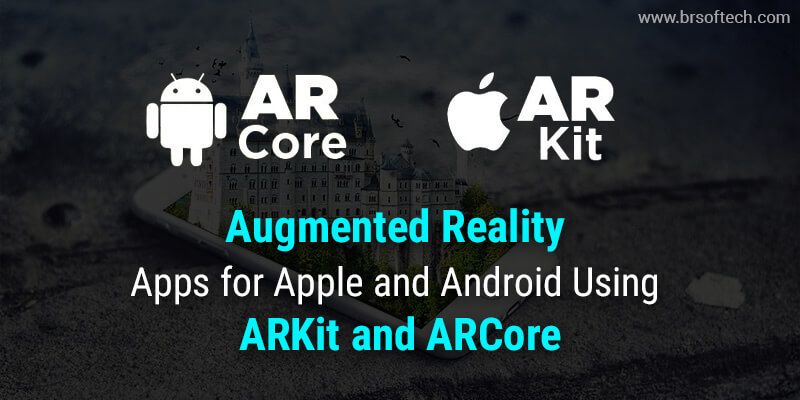 The explosion of automation has taken augmented reality to another level. The recent trend of reality development provides our advance generation with an enhanced technological experience. Technically our life is ruled by technology, and we can't function without using a smartphone, tablet, or computers. In a short span of time, technology has been exploded in all the industries, and people cannot imagine life without it.
Augmented reality (mobile AR, smartglasses) could reach a $90 billion revenue within 5 years. (Source)
Technology evolution is bringing innovation and creativity in every sector while overcoming the challenges and providing with extraordinary customer experience. It improves the company efficiency while decreasing human error by developing an automated process using rapidly growing technologies like augmented reality.
What Is Augmented Reality?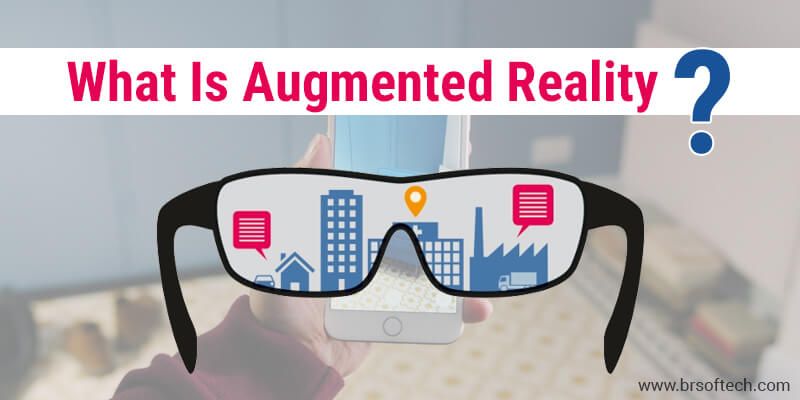 Augmented reality is an interactive experience of a real-world environment where the objects that reside in the real world are enhanced by computer-generated information. It utilizes the existing environment to produce mobile apps and redefine the overall mobile app development experience for users. It's a reality-based display environment that takes the capabilities of computer generated display, sound, text, and effects to enhance the user's real-world environment.
Augmented Reality Apps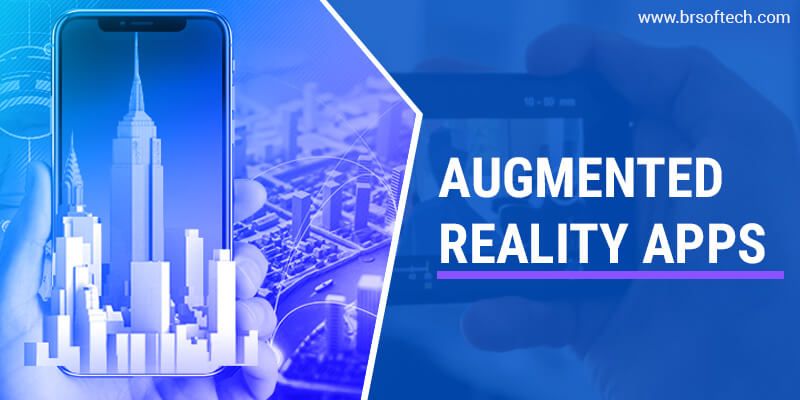 Augmented reality apps provide with a real-world view which has been augmented digitally to add interactive elements or to improve visual perception. Develop the best-augmented reality apps using this remarkable technology which you can see through a hardware layer. Pokemon Go is one of the exceptional examples of augmented reality.
Google and Apple both are making full use of AR the advanced technology to lead outstanding mobile app development. All the tech giants are fiercely investing in augmented reality and grabbing the attention of millions.
53% of consumers are interested in using augmented reality in the next three months.( Source)

This advanced technology is proving to be very useful in every sector like retail, fashion, games, tourism, logistic, and others. Mobile app developers are using augmented reality to boost their apps and improve the overall user experience.
What Are ARKit and ARCore?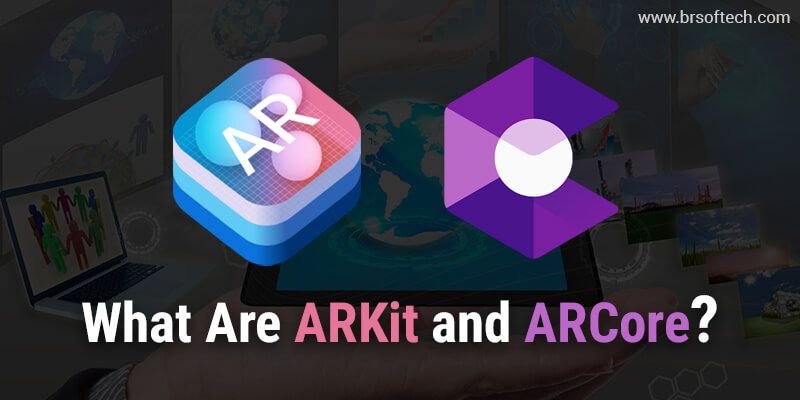 ARCore and ARkit are augmented reality framework. ARcore is Android framework wherein ARkit is used by Apple's iOS developers. These frameworks allow developers to tap into advanced AR tools to provide with a better, realistic, and more immersive AR experience.
ARKit For iOS:- ARKit is Apple's popular framework for mobile augmented reality games and applications. It helps you get an enjoyable experience without excessive hardware demand. Using this framework, two users can enjoy the same experience on different devices.
ARCore For Android:- ARCore is Google's favorite framework for mobile augmented reality games and application development. It helps users to determine the device position and the world around it. It uses motion tracking, environmental understanding, and light estimation to integrate virtual content with real-world as seen through your phone's camera.
Augmented Reality Apps for Apple and Android Using ARKit and ARCore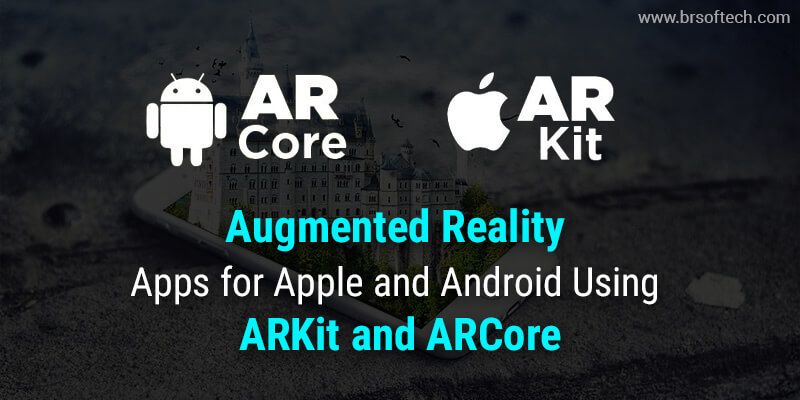 1. Google Translate:- It's one of the most popular augmented reality android apps so far. It helps you translate text in an image from one language to another. This user-friendly app consists of some of the best free pedestrian translation tools while allowing you to read signs, memes, and packaging in other languages.
2. IKEA Place:- IKEA is one of the famous and better-known android and iOS augmented reality-based app. This app can download 3D models for IKEA furniture and place them in your home to decide if you wish to buy the product or not. This AR based advanced app is widely capturing the market and becoming popular.
67% of media planners and buyers want AR/VR ads in digital marketing campaigns. ( Source)

3. Night Sky/ Star Walk:- Night is an android app wherein star walk is used by iOS for mesmerizing augmented experience and stargazing. It uses your current location and phones orientation to display a geographically accurate star map on your screen. This app helps you learn more about astronomical, which is both entertaining and educational.
4. Just A Line:- This google sponsored advance app is available for both Android and iOS. It lets you draw augmented reality doodles within your three-dimensional surroundings. To use this app to draw hold down your finger and over your phone in a line in your surroundings.
5. Magicplan:- Magicplan is a handy solution for all professionals. It allows contractors and interior designers to attach the application to their professional measuring device and create extremely accurate floor plans. This is one application which is available for both the platforms Android and iOS and bringing innovation with the creation of something unique and accurate.
6. Snapchat:- Snapchat is one of the most popular multimedia messaging app used globally. It isn't just about chatting using stickers, Bitmoji, and filter effects but moreover most popular photo-based social networks currently running. Snapchat's augmented reality features are extremely lucrative and effective with impressive results.
7. Arise:- AR game development helps the developer to create an outstanding experience. Play this augmented reality-based game and experience the ultimate sound and graphics. All you have to do to play this game is to guide a small knight through a maze of optical illusions. To allow the knight to pass over various gaps, you must move around the three-dimensional puzzle space until segments line up from your point of view. This entertaining game will keep you glued while having a relaxing and pleasant day.
8. SketchAR:- Rediscover your interest in sketching with this ultimate SketchAR app. This app will help you draw with augmented reality. It allows you to learn and guide you through realistic sketches. All you have to do to use this app is to follow the instruction and trace the guidelines. Its user-friendly interface will allow you to set the positioning of the phone and paper accurately for better implementation. The uniqueness it brings is incredible.
It's changing the surface of how industries work and bringing innovation. It presents the futuristic technology and provides with an interactive experience of a real-world environment where the objects that reside in the real world is augmented. Augmented reality is an advanced technology which enhances the natural environment or situations while offering perceptually enriched experience with the help of advanced computer vision and object recognition.
Final Thought
Experience the changing landscape of technology advancement and redefine your mobile application experience with these successes-driven technologies. BR softech is one of the leading AR app development company. With the team of experts, we help you develop AR apps for different industries like healthcare, education, gaming, marketing, entertainment, and sales. Both these frameworks provide users with an outstanding experience while creating a lasting experience.