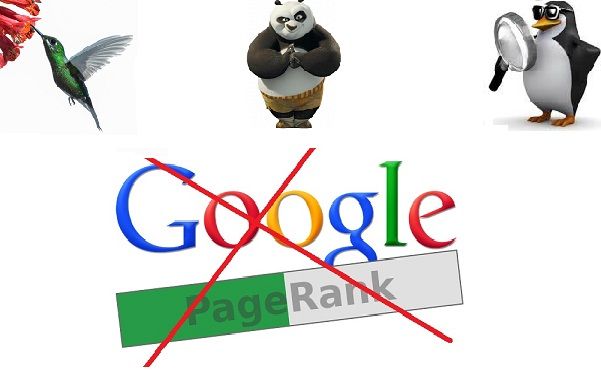 The Google's web spam team head Matt Cutts, clarified why Google wasn't likely to update the Page-Rank in the Google Toolbar in 2013. Cutts says that the pipeline to send Page-Rank update to the toolbar is broken and it's probably won't happen by the end of the year.
Page-Rank meter is designed to help users using the Google Toolbar to know the quality of a web page, is headed toward having data that's a year outdated. It was final updated in February of this year.

Google keep supporting the Page-Rank meter because Google clearly -Doesn't think users require the latest data. Thinks publishers preoccupy over the data too much. Google Toolbar Page-Rank might certainly be finished at least 2013.
Google updates Toolbar Page-Rank in every 3 or so months:-
4 February 2013
7 November 2012
2 August 2012
2 May 2012
7 February 2012
7 November 2011
1st Week August 2011
July 2011
June 2011
January 2011
Web Pages with a superior Page-Rank are more probable to appear at the top of Google search results. But many websites go from anywhere from PR 0 To PR 7 in single update and no difference in the no. of visitors the website obtained from natural search.
It's too difficult to influence Page-rank so it's most likely better to focus on just getting links from real trustfully web-sites.
If you are against Google's guidelines, than it's a quicker way to lose high PR links. To get a higher Page-rank, you simply need to get a lot of other pages with PR to link to you.
Page-rank flows and so can be manipulated, funneled, blocked (with No Follow) & turned up. It's also possible for an internal page to have a higher PR than the home page. Google Page-Rank Certainly not pointless and there are indications that Google utilizes Page-rank even today to select a reputable source for a section of duplicate content found on multiple sites.
Build relationships with like-minded authors on other web-sites. Don't worried to link to sites you trust. Your site is really more precious to Google and other search engines. If you are a small company, you should be more worried with unnatural links & Google Penguin-updates, rather than pursuing Page-rank toolbar.
Save