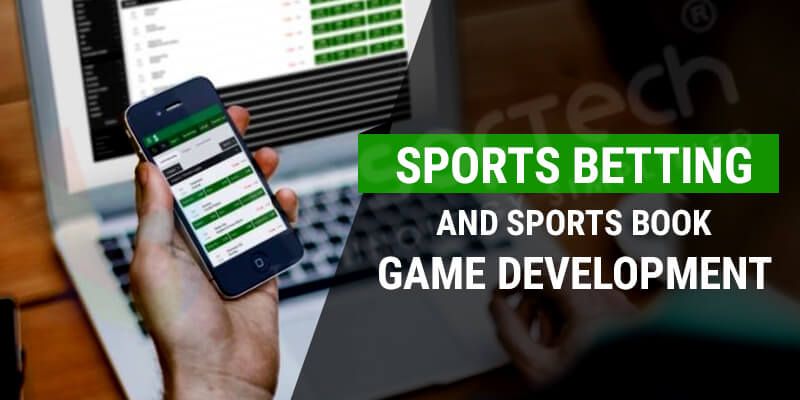 Online Sports betting is a new demand of the gaming industry, as now people prefer to complete the betting process with only few tabs on the screen. Online Sports betting has many advantages as the user is not dependent on the third person like a referee or agent. The trending platform is sports betting which is the demand of every punter. If you are looking to provide the service like sports book game development so here BR Softech – the leading IT company has brought some tips for you which you should keep in mind while developing the sports betting game.
Online Sports betting is a platform where gambler can bet on the various matches on the same time and this software is also known as sports book.
Are you looking for the best tips to face the competitive market? So you are at the right place as BR Softech has developed the best platforms for their client's and specialized sports betting game development.
Important Steps to Develop the Sports Betting Game
1. Payment Transactions: At present time, transactions have become easier and it can be done only with a few tabs on the screen by your android and IOS. Users use to avoid to waste their time on the time processing tasks. They use to avoid filling the information like number of credit card and debit card etc. So they prefer to pay the payment with only the click on screen like paytm.
2. Allow gamblers to know about your platform: Provide best information to your fans as while betting their mind should not be conquered with doubts. Provide them the reviews of your client's. Let open the sources for them to get information about your platform as well try to provide all the gambling resources on the site.
3. Public betting trends: Update customers about the trending events, spread the information. Promote some events on your platform. It is crucial for the people to get updates for the betting events and what is going around.
4. Display Sports news: It's a human nature that to prefer everything on one platform,by adding the sports news section you can attract the users at high level. Users want to get updated for everything. By this way, users can get the information and there preference will also increase at high level.
5. Live Games: Allow users to watch the games on the application or site only. Don't allow them to find their ways to the other sites. Let them watch live games and know them about the match. They can watch the live games on the screen and bet on the game. The customer can browse on other website and they waste their time while doing so. Hence provide them live game over there only, they can watch and bet on the spot. It would be beneficial.
6. Notifications: Users should get the alerts on their alert panel, they will be very grateful. If application notifies them about the important occasion and event, so it can help them out. Especially for the matches and team players they should get the alert for notification on their panel.
7. Community: There should be a community for the users and allow them to share the photos, videos and reviews. Interaction between the users is really essential to exchange the ideas and opinions, it will create the community of the users and through it, users can interact with each other and discuss about it also. Some user prefers the social networking applications to communicate with each other as it creates their interest.
8. Support: There should be a support system and it should be enabled for 24 hours, the user can contact you anytime and from anywhere. On support, people can sort out their queries. They should get proper support and sort all the issues regarding the platform. Support is for formal discussion and information. It is a medium of contact.
Here we have provided you some points, which are essential for your sports betting platform and it will make your platform user friendly. It is essential to know some technical points that you should know about the working.
Technical Points to Know While Developing the Sports Betting Game Development Platform:
1.Odds Integration: The betting platform works with the various data feeds, which includes third party system. Basically Odds are the roots of any betting platform. Make sure that the odds are implemented in the platform and it functions well and as you want to work them.
2. Manual Odds: There are some cases or platforms where data feed is not implemented. In that case there are admin with the capabilities which manually create new sports, new markets, new events and enter for individual market.
3. Risk Management: This is based on the business model, as the riskmanagement system enables alarm and notify for the suspicious activity. If in case if the user does something illicit activity so at that time only ticket would be checked and will approve again. Bookies can set up new risk limits.
4) Variant types of betting: The Game development team should be enabled to work on all types of sports betting game. They can work on all major types of games like parlays, Moneyline, spread, total (over / under), head-to-head, in-play, and more.
5) Innovation engineering: The platform should have the innovative engineering, it should work well and good. Hence it functionality works well The innovative engineering and new concepts are essential for the platform. It should perform well and user should not face any hurder as part of the development. The working should be proper and responsive as user click on it and it should respond immediately.
6) Appealing designing: The design should be attractive and appealing as the design creates the impression on the user's mind. It should be rich in graphics and animated too. The design should be attractive and give the feel to the users.
These are some technical aspects on which you should focus and these points should be on your platform to develop the platform, whereas if you are still confused, so here are some application and sites which are ruling the gaming industry you can take idea for the Sports Betting game development.
Ruling competitors of the market.
1.Bet 365: This application is a popular betting app for iPhone and iPad. It has one crucial feature for which user uses to get attracted to this app and this feature is a list of in-play markets, which enabled to watch games and events and design also attracts to the users. It is a perfect app who wants to bet on last minute.
2. Bovada: It is famous and oldest app, this application is among few apps which accept bets from the USA. It covers all betting on USA which includes baseball, football, basketball, hockey.
3. Betfair: With this name 2 applications have been launched in the market, among them one is a classic sports book which offers all kinds of statistics, news, betting rates and other information, whereas the second app is an exchange app which offers you to place bets and allow you to receive the prize.
If now you have finalized the platform of your app, so here some essential things which you have to acquire before starting your online gambling business.
Things You Should Buy Before Acquiring Online Gambling Business
Gambling license

Dedicated server

Merchant account
So, in this blog we have fully detailed you about the sports book betting app development, which you should include in your platform. To face the market is not at all an easy task, you should have something unique in the competitive market. For more updates and tricks to make your platform beneficial follow us on BR Softech as we believe to share our experience and knowledge.