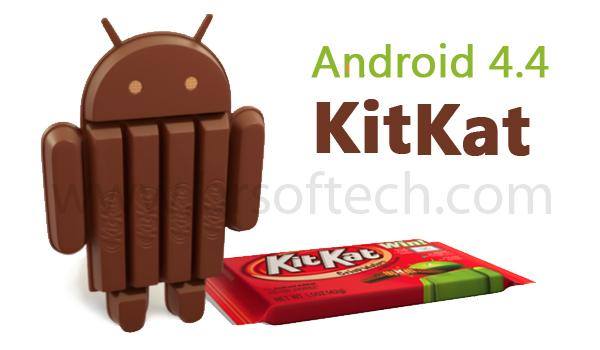 Google is yet to officially confirm release date, while previous reports have tipped Android 4.4 for release on October 14.
With essential features like cloud system, battery saver, screen orientation & Global network adaptation, Android 4.4 KitKat sure looks promising in the OS marketplace.

Android 4.4 features
With a brand name, we can expect Android 4.4 to bring some better changes, but all Google is saying: "It's our aim with Android KitKat to make an incredible Android experience available for everyone." It would also bring gallery visualization tweaks, new animation APIs, latest notification widgets & the facility to modify the Android default blue to other colors. Android KitKat is said to reach to a wide range of Smartphone & update the tools.
Android Cloud Storage
Till now, the Android customers have depended on third party apps like a Drop box or Google Drive to store their data & important files. Such as Apple's iCloud & Windows' SkyDrive, users now expect Android too to have its own cloud storage quality.
Android 4.4 KitKat is possible to come with cloud storage ability for the customers, which will store & synchronize the data with the user's device.
Global Network Coverage
Android 4.4 KitKat is expected to enter with a LTE network coverage system including a broad range of global network coverage. A no. of network carriers are expected to be well-suited with the OS that is probable to eliminate the network modification in different territories.
Smooth Screen Orientation
Android KitKat will also bring with itself a improved & responsive screen orientation & smoother change eliminating the jerks that were seen in the previous versions. The screen orientation is expected to be smooth, fast & slick without screen bend.
Increased Battery Life
Android 4.4 KitKat is expected to perform with light RAM storage & better management UI so saving battery life. This feature would be of huge help for the tablet users as well.
Improved Security & Bug Fixes
Google provide a improved security system for the devices in Android 4.4 KitKat in order to secure the user's device from any external bugs.
Save
Save