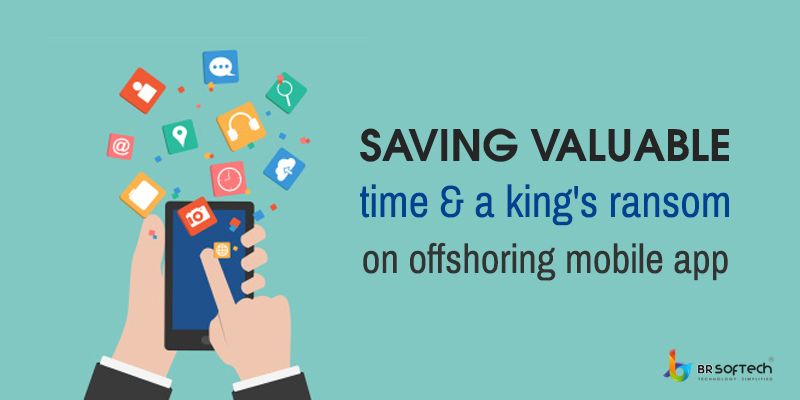 In contrast to the past, the mobile applications are creating colossal presence in mobile industry. It wouldn't be wrong to say to that mobile apps have significantly embedded into our daily lives.
A huge number of businesses/developers round the globe are taking immense benefits from various mobile apps, because the human bengs are fully dependent on mobile applications these days.
Advancement of the Mobile Apps:
The mobile application market has witnessed an upsurge in the last few years, with Google Play and Apple App store crossing almost 1.5 million applications each.
In today's world, it is just impossible to imagine our lives without lustrous and amazing smartphone applications.
In the current scenario, mostly all the businesses, whether small or larger ones favour to have a shiny mobile app over the website. It is a necessity and important to have a website, but getting a mobile application is more predominant as people today spend most of their time on smartphones and amazing mobile applications.
The Offshoring
Offshoring is the process of hiring another company of different geographical area and give them the payment for the work done by them. Offshoring is favored solution where one gets quality -oriented and quick results with low development costs as well as time.
Advantages of offshoring the projects of your mobile applications:
There are various advantages of offshoring an application. You save a king's ransom and valuable time by opting for offshoring the projects of your mobile applications.
You must be thinking no cost is involved for recruiting an employee/ developer for your company. An organization does incus costs  recruit the candidates who are suitable for the tasks.
And if you opt for offshore mobile application development, there is no such costs involved like recruitment cost because the company hired by you will be having dedicated employees required to get your job done.
If cost of the labor is considered, labor cost in Asian countries is comparatively cheaper than the labor cost in western countries. Asian countries like India is the hottest offshore development destinations round the globe. An entry level app developer can be hired at just $3,246 average annual salary while a manager with affluent experience of 5 to 8 years will cost you just $8,500 per annum, which is very low compared to costs paid to western developers for offshore development of mobile apps.
Saving valuable time by mobile app development offshoring:
Offshore developers have their rules to follow for deadlines in giving titmely results. The offshore smartphone app developers are well aware of the fact that they will be paid as soon as the work will be done, so they follow strict set of guidelines in providing timely results
Some factors to be kept in mind while opting for offshore app development:
Never compromise on quality in the process of getting attracted to cheaper rates of labor, the cheapest may not be always the best.
Most employers give tech questions or the option of one-week trial project to vet potential developers, but it does not guarantee that the project will be executed properly. So in such a situation, video call or a phone call will be the option for you. By following this process, the person on the other end does not lie.
Conclusion:
BR Softech Pvt Ltd is the leading mobile application development company which are familiar with mobile app development trends. We provide advantages with feature-rich solutions based on the needs of the clients. By utilizing our end-to-end solutions, our clients get 100% satisfaction.