According to a study, 79% of customers search for information online before buying a product and 47% of them go straight to a business website. So, having a website is important when building an online presence, either for a business or an individual.
Creating a website has never been easier. Today, you can use a website builder to make a fully functional site quickly. But, as there are many website builders with specific features, you should pick the one that suits you best.
In this article, I will present the five best website builders to help speed up the start of your online presence.
What is A Website Builder?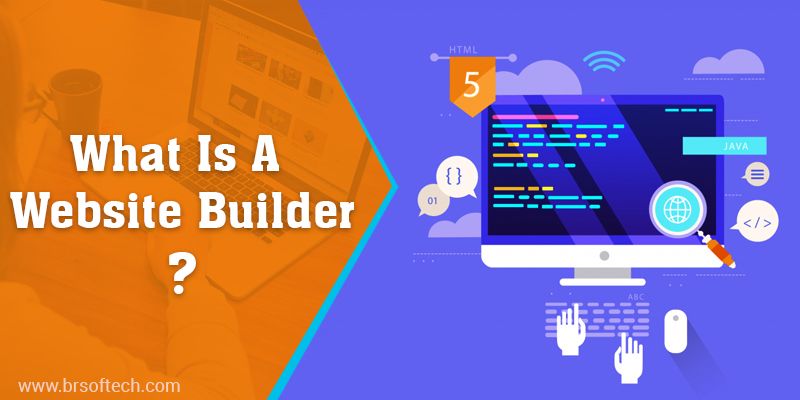 A website builder is a tool to help you create an amazing site without spending hours to learn coding first.
In the past, you'd need to hire a web designer to make a website. While hiring a professional allows you to have a unique website, it might be a bit costly — from $500 to over $1,000 per site. So, for those who are on a budget, using a website builder is a good alternative.
Apart from the cost to build, here are the other benefits of using a website builder:
Faster Development
A website builder lets you create a website much quicker. You don't need to set a detailed plan to start a project. This is because a website builder in 2020 comes with ready-made templates you can pick based on your website's goals and edit them easily.
Easy to Use
You can use a website builder without any coding skills required. Most have a drag-and-drop method that even a beginner can master quickly. With a WYSIWYG –what you see is what you get – approach, you can manage how your website looks based on your preference and customers' need.
Customizable
While not all builders allow changing the design once it is chosen, you can always customize it: change the background or font color, replace the image header, and add more pages. You can simply open the editor and start editing elements of your website.
What You Need to Consider Before Choosing
Before we go on with the list, these are the things you need to consider before choosing:
Budget
Many website builders offer free plans with certain limitations like the use of a subdomain. But, using your own domain name is always recommended to look professional and build trust.
Please note that you need to ensure your domain name can represent your business perfectly. To help you pick the best one, you can use domain name generators for some inspiration. For more information, you can check this link: https://www.hostinger.com/tutorials/domain-name-generators/.
Type of Website
While a versatile website builder can cover any types of website you need, you can choose a website builder which are designed for specific purposes.
Let's say you want to make an online store. You can choose the one with ecommerce optimized features by default. Not only this can help you build the site faster, but also avoid you from buying extra features to make it work.
SEO Friendliness
If you want to get benefit from organic traffic, make sure that your website builder is SEO friendly. This is important as 51% of all traffic comes from the search engines.
5 Best Website Builders 2020

Here is the list of the best website builders you can choose from based on their features and ease of use: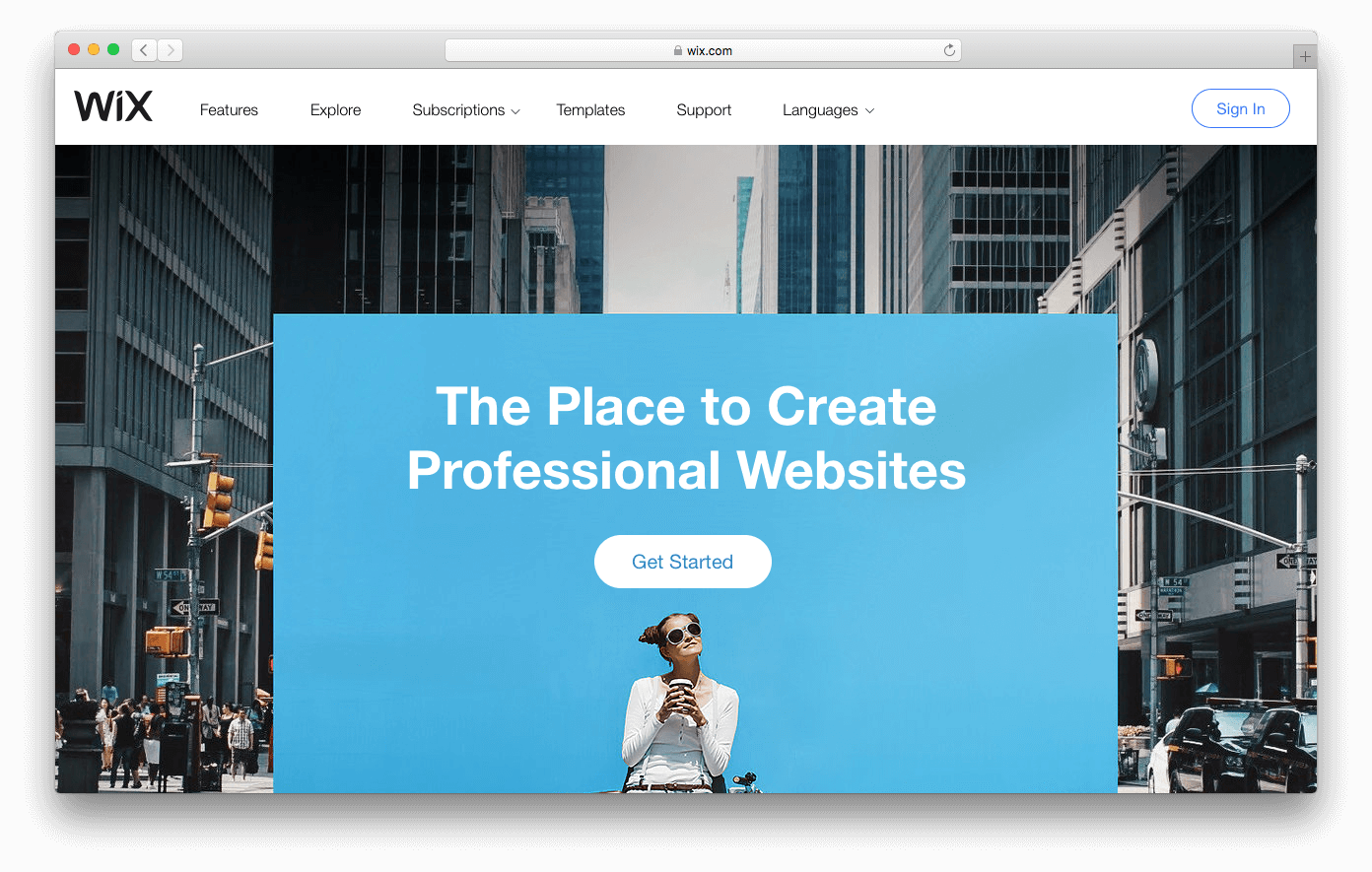 This is one of the best website builders with more than 150 million users from 190 countries.
Wix is an amazing website builder that has an intuitive drag and drop method equipped with 500 ready-made templates. This website builder comes with more than 100 fonts by default. What's more, you can choose animations such as parallax, zoom-in and fade-in scrolling to make your website more appealing.
Being mobile-optimized, you can ensure that the site will look good both on desktops and mobile devices.
While you can use Wix for free, for more features you can upgrade to their premium plans.
For a regular website, there is a basic plan with Wix ads and three plans without ads. Namely Connect Domain ($4.50/month), Combo ($8.50/month), Unlimited ($12.50/month) and VIP ($24.50/month).
For business and ecommerce, there are three plans depending on how big is the storage, includes a free logo maker, and VIP support. Business basic ($17/month for 20GB), Business Unlimited ($25/month for 35GB), Business VIP ($35/month for 50GB).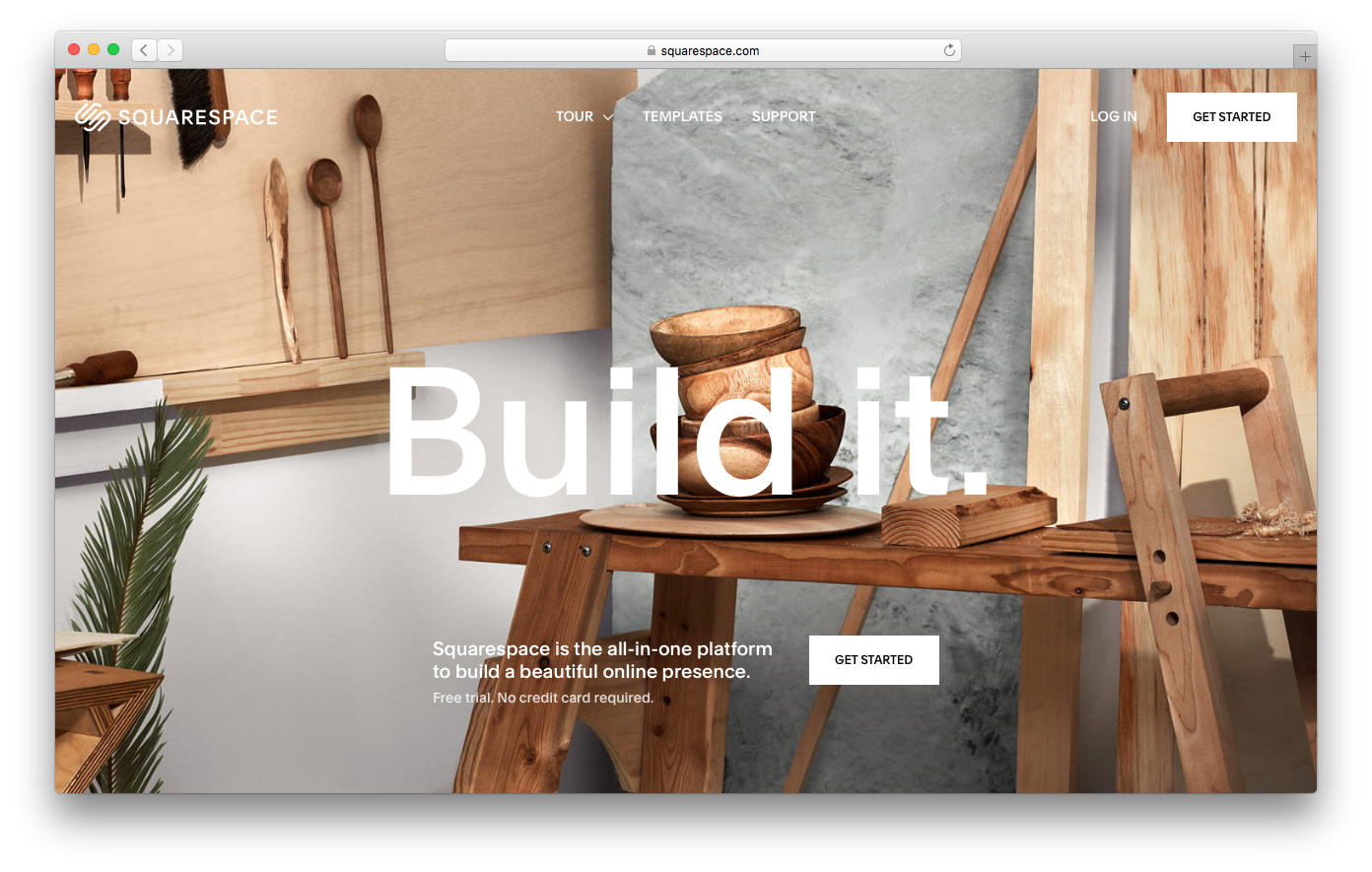 If you are a professional who wants to have a stunning, fully functional website, Squarespace can be a great choice for you.
Unlike Wix, Squarespace allows you to install multiple designs on one site and work on them simultaneously. Not only that, this website builder is ad-free, meaning that their cheapest plan contains no in-built ads.
Squarespace comes with great features to build any types of website. They have a video background feature that can create an amazing visual experience on your website. You should not worry about customization, this website builder provides anything you want from a free Typekit and Google fonts to many different display effects.
If you want to use this website builder, you can get their premium plan starts from $12/month (Personal). Other plans are Business ($18/month), Basic Commerce ($26/month), and Advanced Commerce ($40/month).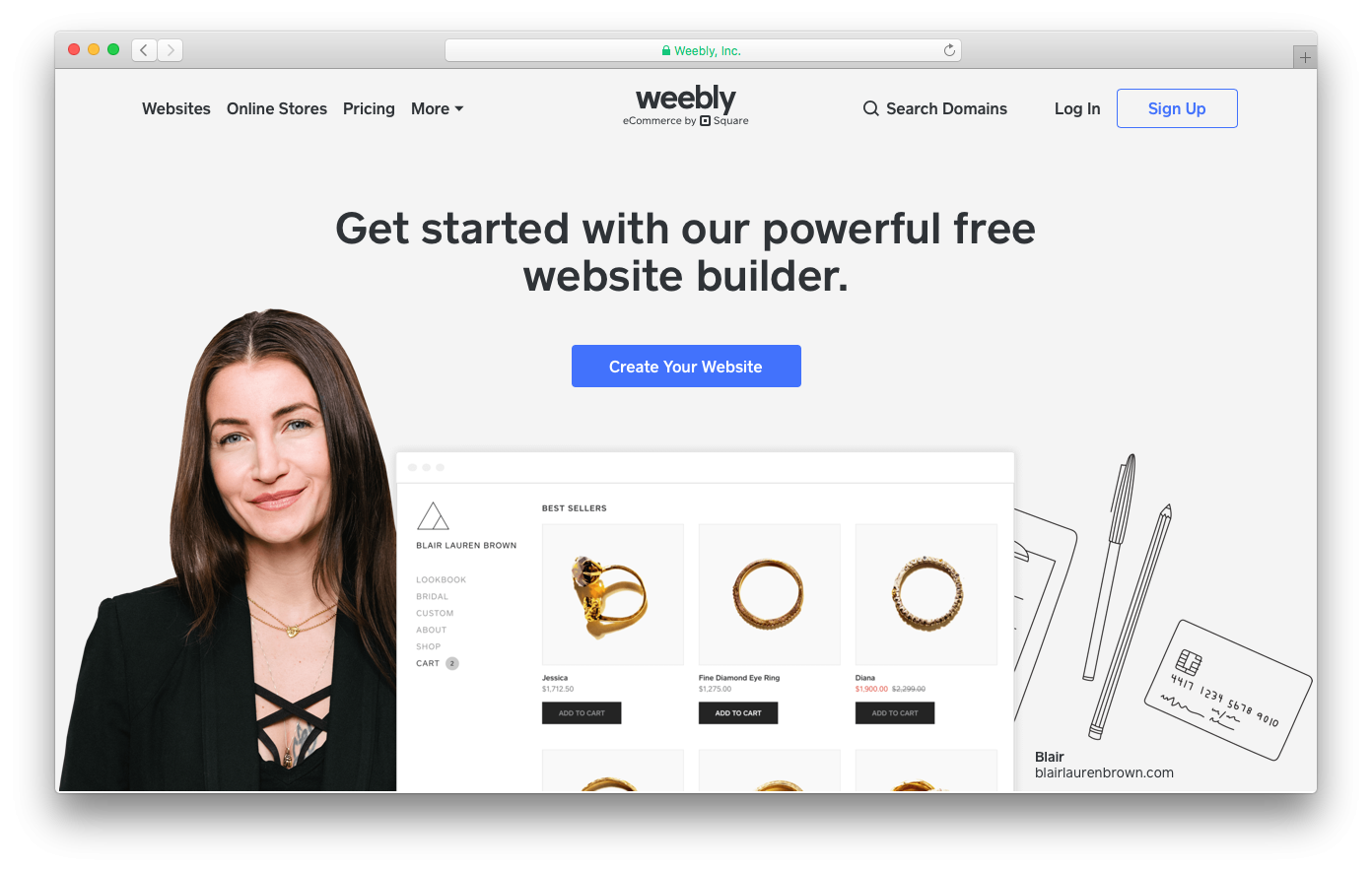 With more than 30 million users around the world, Weebly is one of the best website builders for your online business site.
Weebly's drag and drop editor is among the easiest out there. You can add and edit elements to power up your site without leaving your browser tab. It works right out of the box. Also, you can build and manage your site from an iOS or Android mobile device.
Weebly is also great for ecommerce. It has an integrated shopping cart and supports secure checkout. Not only that, you can add apps to enhance your website, from social media apps to shipping and marketing apps.
You can use Weebly for free, but you won't be able to use your own domain. To remove Weebly branding you can upgrade for $5/month to connect a domain. If you want more features, you can choose their monthly plans: Pro ($12) or Business ($25).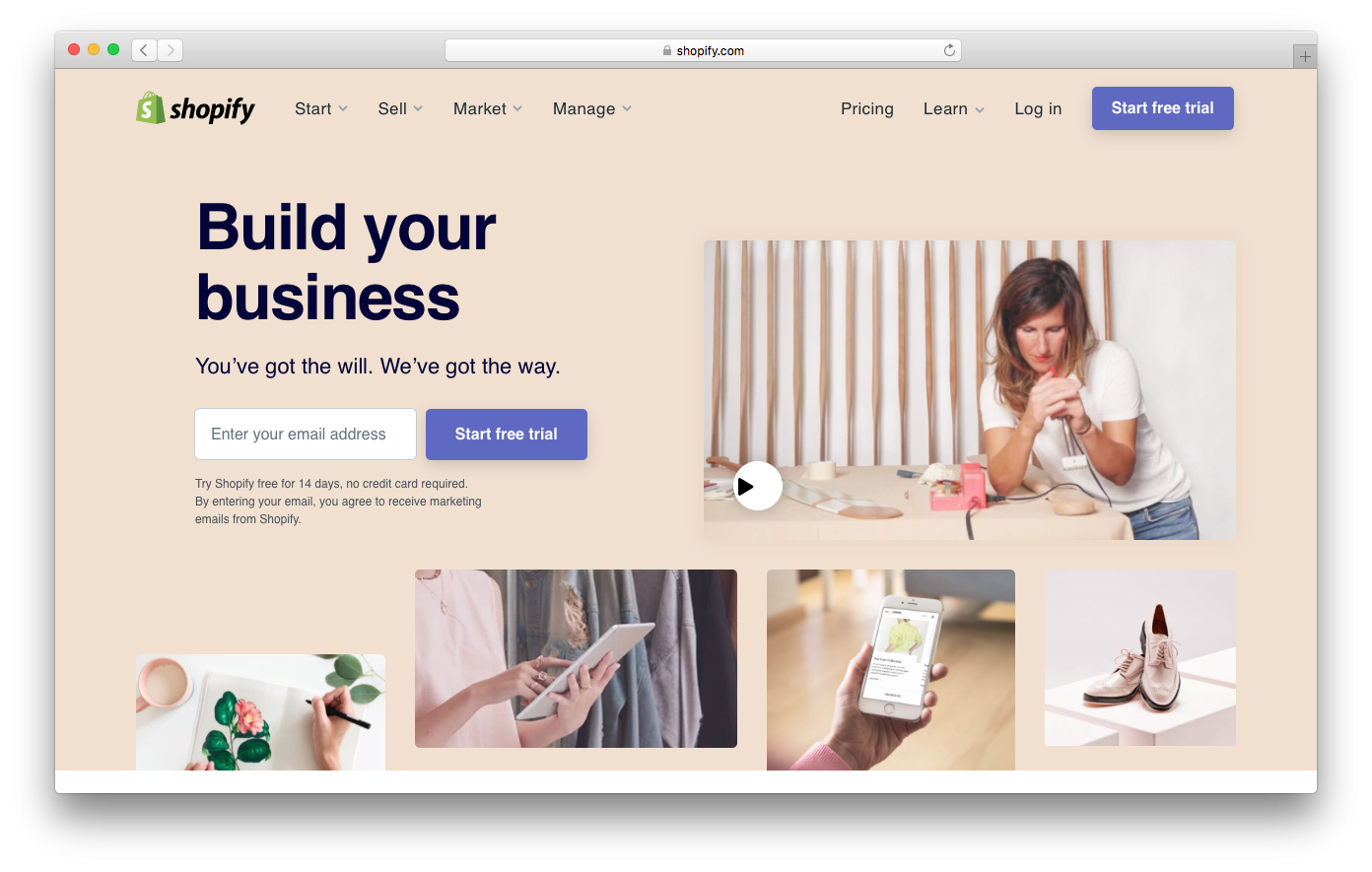 If you want to build a great online store, Shopify is your choice. This website builder has all the features you want for an ecommerce business.
Shopify comes with over 70 professional themes to make your online store look great both on desktop or mobile devices. This website builder supports a full blogging platform so you can start your plan of implementing a content marketing strategy.
Using your mobile phone, you can manage the store, check order fulfillment, inventory, and track trends of your business.
You can try Shopify for free for 14 days. Then, you can continue with their premium plans. Basic Shopify costs $29/month, Shopify costs $79/month and Advanced Shopify costs $299/month.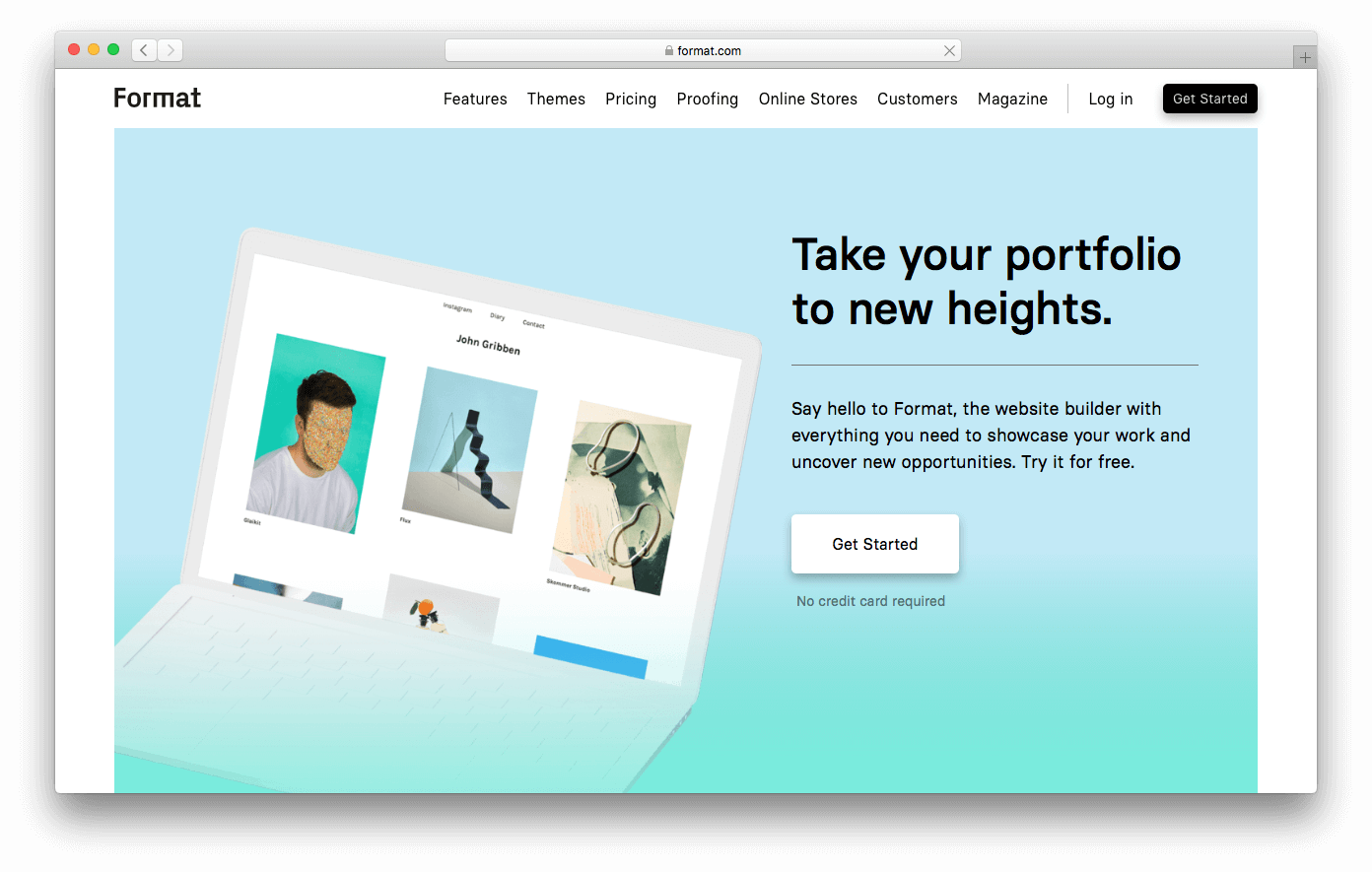 This website builder is for those who want to build a great portfolio website to showcase their work.
Format comes with a huge collection of templates that you can pick based on your preferred design — fullscreen or tiled, horizontal or vertical. You can also choose the page layouts based on your preference, from the standard grid to creative masonry.
Format is fully customizable with easy to use drag and drop tools. And if you want to edit the code manually, it comes with a built-in editor you can use. To protect your work, this website builder has a client access feature to set custom access and download management.
If you want to sell your products, you don't need to get other platforms. Format has an in-built online store feature you can activate anytime.
You can try Format for free for two weeks. Then you can continue with their Enthusiast plan for $6/month, Pro plan for $12/month (billed annually) or Unlimited plan for $25 (billed annually).
Wrap Up
You can build a website easily by using a website builder. The ones we covered are much cheaper, faster to develop, easier to customize, and more user-friendly compared to building a site from scratch.
You can instantly create perfect design with these amazing website Builders. The best eCommerce website builder is one of the fastest way to setup your website.

Here are the 5 best website builders you can choose:
So, what are you waiting for? Start creating your amazing website today to begin your online presence.