Quorum Blockchain Development Company
Want to have an exclusively designed Quorum blockchain platform for the financial sector for greater security, privacy, and to make the transactions faster? Then, get high-quality services of the BR Softech, a leading Quorum Blockchain development company.
We have years of experience in the sphere of Blockchain development and also have skilled developers for Quorum Blockchain development. We provide new Quorum Blockchain solutions for different permissioned or private apps of the financial sector.
What is Quorum?
Quorum is an authorised ethereum-based blockchain platform focused majorly on the financial sector. The Quorum Blockchain is designed for the exchange and validation of data that is a financial company's common need. WIth the help of robust top ethereum transaction efficiency works smoother with distinguished algorithms.
Hire Our experienced Quorum Blockchain Developer
BR Softech developers help you to get the best possible ensuring rich quality service by saving time and money. We cater to all your needs and offer advanced easy digital payments with enhanced privacy.
Our platform developer is one of the industry's most recognised developers that makes every effort to streamline your business with ultra intelligent solutions while offering great products.
Hire quorum blockchain developer to experience transparency and real time updates with high quality services ensuring top-notch functionality while bringing innovation.
Our dedicated team of quorum developers main motive is to build long-lasting relationships with you which will ensure the massive growth of your business.
Develop an Advance High quality Blockchain Platforms
Providing a wide range of Quorum Blockchain development solutions.
Quality service is our topmost priority
Provides end-to-end business solutions
Offer Affordable Services
Maintain healthy relationships with the clients
Quorum Blockchain Development Services
Being a top development company, we deliver scalable and strong transaction systems to various sectors with the help of Quorum blockchain Solutions. Here are some of them-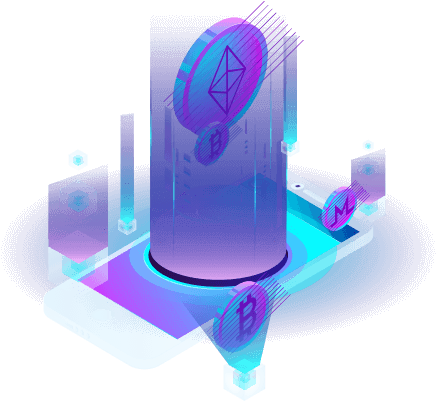 Permissioned Blockchain Development

We create permissioned blockchain solutions for businesses intending to develop advanced and safe blockchain-powered platforms. Through this, we provide permissioned access and right over the network.

Quorum Blockchain Development

We provide efficient Blockchain apps over the Quorum development for various financial sectors. Our provided Quorum blockchain app will offer high processing speed and output needed for financial transactions.

Cross-Border Payments Development

We deliver this kind of development to allow the money transfer in zero or low-cost transaction fee. We will guide you in building a program on the Quorum Blockchain network to strengthen transaction speed and privacy.

Supply Chain Management Development

Our Quorum Development Services help various sectors beyond financial institutions. We provide a Quorum Blockchain enhanced supply chain management platform to analyze each procedure of manufacturing to reduce time, cost, and maintain the quality.
Features We Provided for Quorum Blockchain
We try to provide a suitable Blockchain solution to our customers that can cater to their needs related to the financial sector.
Improved Performance

Our developed Quorum is faster and can manage a lot of transactions in less time to provide a huge improvement over Bitcoin and Ethereum rates. We help you to configure the transaction speed as per the network configuration and smart contracts.

Transparency and Privacy

We provide Quorum Development to offer the customer both network-wide transparency and transaction-level privacy. We don't lock these parameters and can be altered by the enterprises.

Consensus

Our offered consensus protocol of Quorum is known as Quorunchain and used as a simple and voting protocol. We will provide you with voting rights and status tracking within the network by implementing it.
Permission

We ensure to provide secure transactions by using a smart contract-based tool. Our permissioned chain of Quorum is a consortium blockchain network that is executed between users by an approved and designated authority.

Peer Permission Management

This in-built feature offered by us for the blockchain is invoked to deliver a permissioned network access allowance to the DApp. It is also used to make sure that only trusted nodes can access the network.

Appropriate Mechanism

Our developed Quorum Blockchain organizes two new types of consensus mechanisms despite the common and well-known proof of work and proof of stake mechanism.
Benefits of Quorum Development by BR Softech
Our Certified Quorum Developers ensure that all the clients have permissioned and enterprise-focused blockchain that is particularly created for the financial industry. We built them by using the basic code of Ethereum Blockchain. Here are its benefits-
Powered architecture by Quorum Blockchain for enterprise software
Detail-oriented product designs
Scalable infrastructure for a better experience of the site
Limited access of permissioned network to particular users
Quick understanding of the developed needs of DApp's flow
Different Use Cases Where We Provide Quorum Development Services
We deliver our Quorum Blockchain development services in different verticals, take a look-
Healthcare Sector
We provide a secure data layer over the Quorum blockchain for collecting and accessing the eMedical health records. Our delivered solutions related to blockchain help to analyze the data and claim the benefits with privacy and immutability features.
eGovernance
Our delivered services facilitate access, checking data, and avail the advantages of permissioned networks that provide limited access to known people only. Through these services, there is provided enhanced data security.
Asset Management
Tokenizing and management of assets through our provided solutions enhance the revenue potential, including an investment chance as well. Quorum Development Services are specially created for tokenizing gold bars.
Banking
High-speed transactions are done by our delivered Quorum to make sure that the payments are settled fastly with almost low transaction fees. This provided system by us also allows global travellers to make the right use of funds from the account for transforming the local currency smoothly.
What Makes us Different From Others?
Being a leading Quorum Blockchain Development company, we have vast experience and deep knowledge about Quorum Blockchain Development. Our team of developers deliver projects to clients on-time with advanced features.
Here are some of the services we provide to our respected clients-
Hire our proficient Quorum Blockchain developers to have expert guidance and latest features and updates of Quorum platform.
Smart contracts and DApps development
Experienced and knowledgeable developers
USA Office
21 Overlook Ridge Terrace
#523 Revere, Boston,
MA 02151 USA
+1-650-727-6690
India Office
90, 10 B Scheme, Usha Vihar,
Triveni Nagar, Gopalpura Bypass,
Jaipur- 302018, Rajasthan INDIA
+91-7821055537 , +91-9982201414
Australia Office
11 parklands place,
Morwell, Vic-3840
Australia
+61 425 630 321
Canada Office
1193 Main St #3301,
Vancouver, BC V6A 4B6,
Canada
+1-604-360-4433
Delhi Office
First Floor, Plot No. 73,
Sector-20, Dwarka, Delhi,
South West Delhi, Delhi, 110077

HONG KONG OFFICE
Unit 701, 7/F, Silvercord Tower 2,
30 Canton Road
Tsim Sha Tsui, Hong Kong
PHILIPPINES OFFICE
14 Floor, Apple One -
Equicom Tower, Cebu Business Park, Mindanao Avenue cor. Biliran
St.Cebu City6000 Cebu, Philippines
Pune Office
Shop No. 7 A Square,
Nigdi, Pradhikaran
Pune, Maharashtra 411033