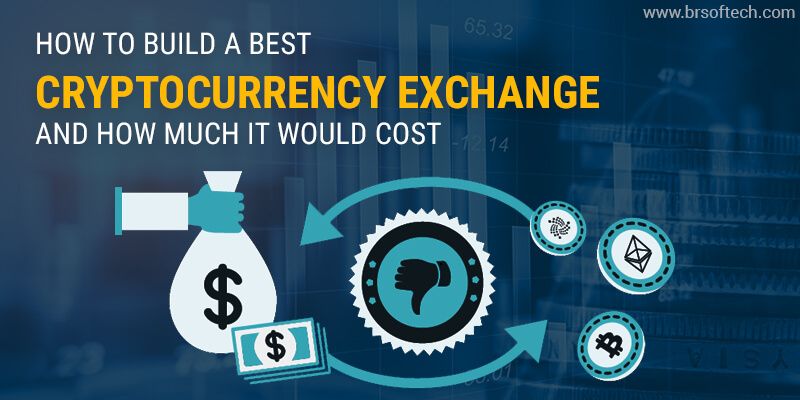 Cryptocurrency is a digital currency, which is designed to work as a medium of exchange that uses strong cryptography to secure financial transaction. This tradable digital form of money builds on the blockchain technology that only exists online. The main difference between cryptocurrencies and traditional financial models is in the decentralized nature of cryptocurrencies. Almost everyone is aware of the latest cryptocurrencies trend and knows it's not controlled by any central authority. Its decentralized nature makes cryptocurrency immune to the traditional ways of government control and interference. It's a simplified way to transfer money using the internet in the most secure way.
Bitcoin is the most valuable cryptocurrency at 5,820.24 U.S. Dollars per unit as of 2019.
The popularity of cryptocurrency exchange and bitcoin exchange software can't be neglected. It has reached greater heights over the past few years. In some of the places Bitcoin, Ethereum, and Litecoin have been used very frequently exactly like the fiat currencies such as dollar and Euro. Many people are working towards creating their own cryptocurrency wallet as its grabbing the attention of millions. If you are willing to create your own cryptocurrency exchange software development then without further ado, let's find out more about how to build the best cryptocurrency exchange and how much it would cost.
What is Cryptocurrency?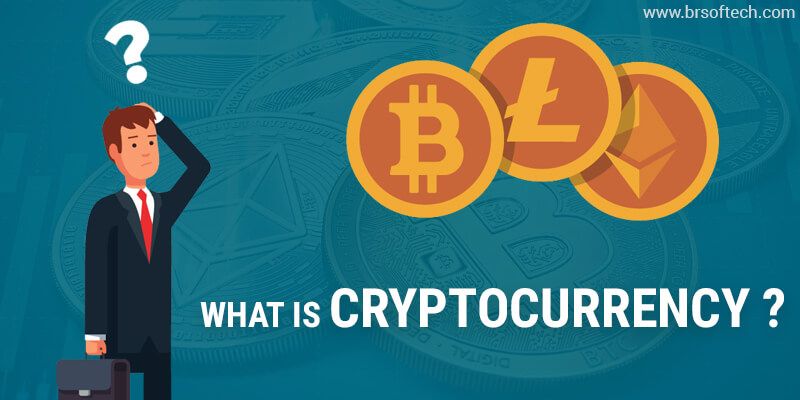 Cryptocurrency is digital money created from code. Its economy is monitored by peer-to-peer internet protocol. Its an encrypted string of data or a hash encoded to signify one unit of currency.
Bitcoin is the original and most widely used Cryptocurrency. There is approx 16.8 million bitcoin currently in circulation. Its offering real investment possibilities to real people. Its decentralized system is based on blockchain technology.
The net exchange volume for bitcoin — exchanges into bitcoin minus exchanges from bitcoin — was US$23.32 billion.
Types of Cryptocurrency Exchange
1. Trade Platform: – Use a direct trade platform that provides tools for brokering immediate deals between users. These exchange platforms don't include any pre-established market price, using this platform trader will be setting their own exchange rates.
2. Brokerage Platform: – This platform can be used by any person to buy the currencies/ token set by cryptocurrency agent.
3. Fund Platform: – For investment purpose, it's one if the best cryptocurrency exchange platforms. Here individuals can buy and hold virtual assets with great management.
Tools for Build Cryptocurrency Exchange Platform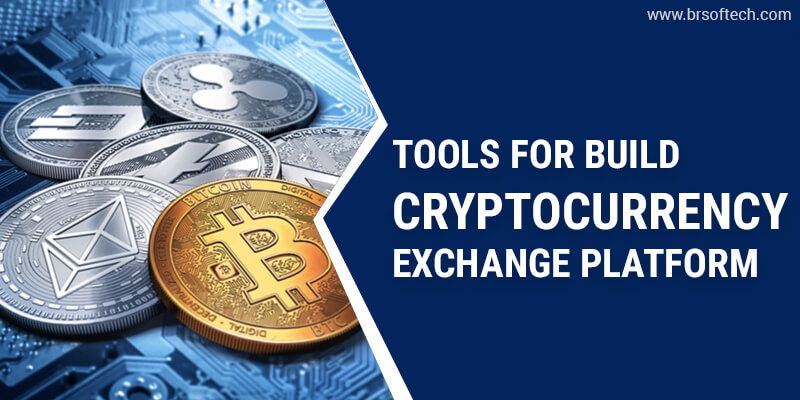 Prepare an order list where you can represent all the transaction made by the market players.

Make charts to display digital currencies volatile index.

Compare various trading pairs before making transactions.

Get the hold of a detailed history of the most profitable transactions for qualitative analysis.

Determine bidder's demand for accurate forecasts.
It has become a global phenomenon with a vision to replace the centralized system such as banks and gratify the overall payment system. At present bank act as an intermediary between buyer and seller on the internet. For people who already have an online account is the issue, but for the people who can't open bank accounts or countries wherein the banking system is underdeveloped.
Time and Budget To Build Cryptocurrency Exchange Software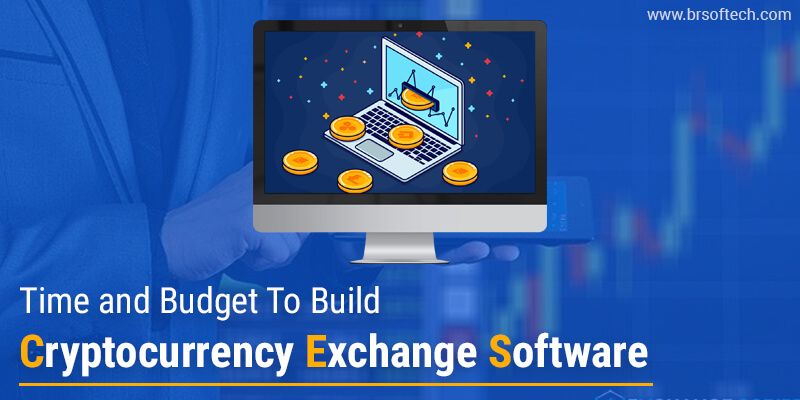 Cryptocurrency exchange software development is highly complex. The complete development and debugging can take more than a year to complete. We are one of the leading cryptocurrency exchange development company. We have a team of professional developers who greatly influence the amount of the required time. Developers wages influence the overall development cost depending on the complexity of the task involves.
To create this exceptional software one requires a team of professional, experienced developers and IT specialists. A qualified team with a great number of resources is a must to develop top-rated exchange software. From developing the Cryptocurrency exchange software to its launching in the market everything requires a great amount of time and budget. For example, to develop white label exchange software one needs:
Backend Developer

Android Developer

IOS Developer

Front End Web Developer

Graphic Designer

Quality Engineers

Project Manager
So altogether the overall budget will be based on each person hard work and geographic location. Many mobile app developers and financial institutions are experimenting with blockchain and cryptocurrency.
Cryptocurrency Exchange Software Development Process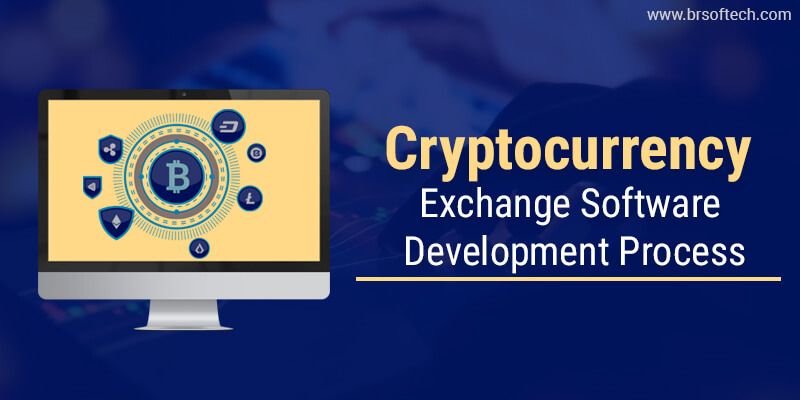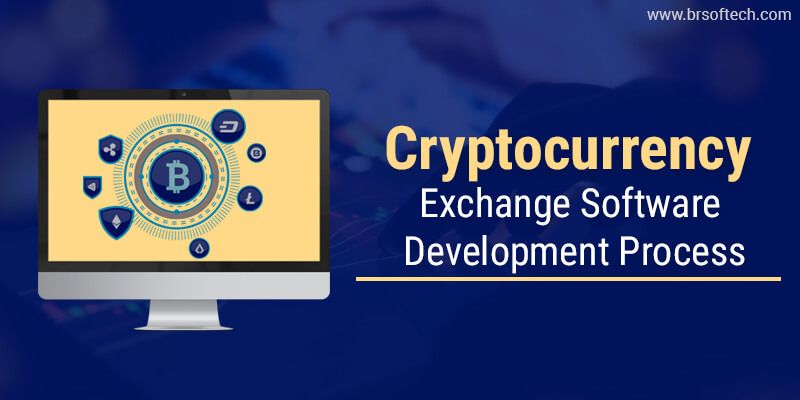 To develop exceptional software must follow the complete process.
1. Research: – It's one of the most crucial stages where one must do thorough research and then only move forward to the next step. At this stage, you can experiment with the ideas and technologies and work on the desired result. To develop the best in class software must understand the market demand and develop an innovative and cost-effective solution. In this phase, you can work on market strategies, increased population participation and new operational methods.
2. Design: – Just after completing the research one must consider working on the design, interface, and architecture of the project. It plays a crucial role as an interface must provide the users with the below-mentioned features like:
Fast registration process

Deposit and withdrawal of cryptocurrencies and fiat currencies

Entire access to trading accounts

Booking history & review of past transactions

Statistical monitoring

24/7 customer support

Lively infographics and charts
Same applies on white label exchange software. Customized solutions make exchange attractive and user-friendly. The interface should work on smartphones, tablet, and on other devices effortless.
3. Development: – The development takes place when we are determined about the structure. This process includes dividing software development work into distinct phases to improve the design and overall management. The methodology may involve the pre-definition of specific deliverables and artifacts that are created and completed by a project team. The complete process is complex as its secure from any kind of fraudulent activities and political influence.
4. Testing: – To get the best Best white label cryptocurrency exchange software one must work on numerous tests and ensure everything falls in its place flawlessly. Testing plays a significant role in the complete development process as it decides the success of the software and an app development company.
We are one of the leading cryptocurrency exchange development company. With the team of expert developers, we excel in providing best in class software. The price associated with the complete development process might seem expensive, but the kind of popularity its getting is priceless.