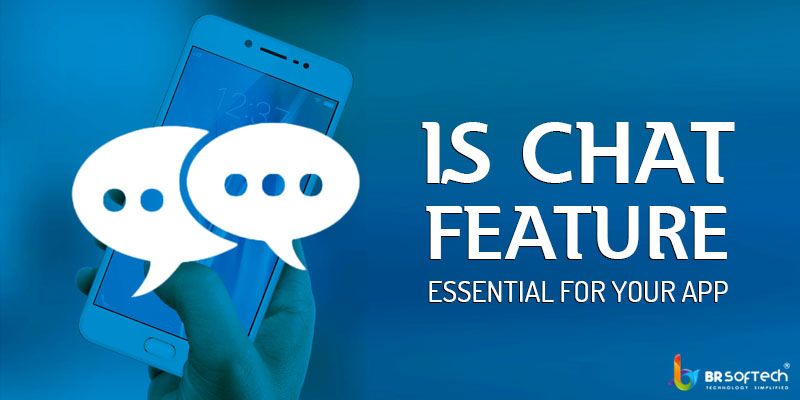 Is messaging app for business is a fact or a work of imagination? We would like to speak universally that many successful projects have already developed their instant messengers, remember Snapchat, Facebook, Instagram, Google, and others.

As you can see from the global statistics, the most popular mobile messengers have practically passed the mark of 1,000 million users, which means that their number will only increase in future. And this suggests that the market will expand and the audience will want a similar functionality in many other applications.
Why to Build Chat into Your App?
So, why to Build Chat into Your App? Well, if you are planning to create big business, you probably should think about your customers. The customer-centric approach involves taking care of the client, so it's important to be constantly in touch, right? But how? There are some quite old and proven methods that, in general, will always work but aren't always convenient and fast – they are phone calls and emails.
As for the first case, a call center will require a lot of resources and people who speak the customer's language, this is the first thing. The second most important thing is that these people should get training to deal with emerging issues, and the third – it's necessary to minimize the waiting time because customers don't like waiting.
E-mails can carry a lot of useful information, but there is one problem – it's too long to wait, and as we already wrote above – clients don't like wasting their time.
And what need to be dome if you have great mobile application designed to increase sales or attract customers? The answer is that change your product with an in-app support chat, which in turn will give users opportunity to ask questions and get a quick response. Thus messaging app for business will succeed as always.
Enterprise chat application
Folkes what we can say is that call an enterprise chat application the app providing certain services to your customers. Be it a banking application or a client for an online store and also a taxi dispatch software.
We have talked about different ways of communication with the client, but we also consider online chat with a technical (or other) support specialist to be the most modern and reliable one. Apart from being secured one can use closed communication protocols in the application. In addition your conversation will not be overheard by strangers. Infact nowdays, mobile messengers have recently become one of the most popular tools for communication.
Benefits of building an app with chat feature
Let's focus on the client first to know the benefits of building an app with chat feature, and then proceed to some business advantages. There is no visible difference between a messenger or a chat, they see just a conversation screen in which they can write messages, send images or share links. That means that there is no doubt as it is convenient for online communication, or if there is no internet connection then the client can always use the archaic way – phone call.
This type of approach is good for users because then they can receive necessary support quickly, qualitatively and safely, thus without leaving the application or website. But financial matters are a special case and what should other businesses do in case of mobile app development costs ?
Now let's see why should businesses use chat features:
Сonversion
Try to consider the chat not only as a support tool, but also as a tool for attracting new customers. Clients want to good in social networking, so they need live communication with a person who can tell the right information or explain some product features.
As per the various researchers more than 50% of US residents are shopping online. The information available here is as follows:
Information
On the other hand, chats allowing you to learn more about your customers, which might help you to improve your service and focus more on marketing. What information can you get:
E-mail or phone number;

Country (city) of residence;

Current product or page of customer's interest;

Type of device, its operating system and browser;

It is also possible to find out about the user's search request;
It is better to add that with the help of live communication one can understand what a person needs and what sales strategy should be used. In addition, if clients are ready to answer additional questions, you can get a feedback about their experience of using the service and possible improvements.
Revisitation
Customers who visit your site are re-used for business cheaper and are more predisposed buying a product. Clients always wants to be recognized, so it is necessary to know their preferences, without wasting the time convincing them to purchase unnecessary goods.
By integrating online chat and other tools, you can increase the appeal of the store for customers. The tools will show that an important customer has returned to the site, or display statistics of his \ her requests and purchases. In this manner the support specialist can choose the right product or offer more options in a more unified way.
It is worth adding that chats are much cheaper than the call center, because they require a smaller number of staff. To be frank only one support specialist can simultaneously operate either 2-3 chat rooms, or one phone call. By the way, speaking of calls, it's worth mentioning that such functionality can be added by online instruments within the chat and the client will not spend his \ her money on outgoing calls.
Wrapping up:

Well, in the end, decision is yours and that's a question: should you implement a chat feature. Summing all the above, it's not hard to make the right decision – if you want to increase user retention, conversion and time in the application. as far as we are concerned, we believe that adding an internal customer support chat to the application is a great idea that can help you increase sales and possibly expand the business.