Matrimonial App Development has changed the traditional way of finding a perfect match.  With the dawn of the internet, It has broadened the horizon of service providers and users by giving them the option to choose their perfect life partner in just a few clicks offering the best matchmaking services. With the changing time, the matrimonial website development has become the source of earning while providing users with lucrative features and advanced functionality. 
Matchmaking services contributed to around 94.7 percent of the total revenue of Matrimony.com in the fiscal year 2018. – Source
According to Statista, The net profit before taxes for Chennai-based Matrimony.com amounted to over 594 million rupees in the fiscal year 2019. 
This clearly shows that Matrimony.com is one of the most popular matrimonial websites in India.  Not just that, there are many more popular websites like Bharat Matrimonial, Shaddi.com, Jeevansathi.com that has created numerous business opportunities with incredible growth opportunity. With strong leadership in the industry, these matrimonial websites are marking its presence and giving the opportunity to entrepreneurs.   
>>>How to Start Matrimonial Business ?<<<
Let's find out the factors that define the development cost of the matrimony app. 
Generally, the cost to develop a matrimonial app depends on its complexity and other factors like:
1. Application Type: – Application type plays a significant role in development. There are mainly  three types of apps:
Native Apps

Hybrid Apps

Web Apps
Mostly the development cost depends on the application type you select.  Android app development and iOS app development, both the options are available depending on client business requirement which impacts the development cost. 
2. Application  Platform: – There are ample successful application platforms available in the market. Selecting one can be a daunting task. Before selecting the application platform, one must be sure of their target audience and make the decision depending on the single platform or cross-platform for your app. 
3. Features and Functionality: – Cost of matrimonial app basically depends on its features and functionality. There are multiple options available to choose from such as:
Basic App

Mid Level App

High-Level App
The major difference between these apps are: 
The basic app contains usual features with UI components, templets, analytics features, and predefined backend.  
The mid-level app comes with a simple backend structure, less complexity, and a real-time messaging option. It provides advanced features like integration with the API.  
The high-level app gives direct access to elaborated features. It provides customization with real-time synchronization, database relationships, media processing, animations, and a lot more. 
4. API Development Cost: – API is developed as per the customer requirement to fulfill their needs and requirements. The application program interface allows developers to write a program in the most defined way that requests service from an operating system.  For any app developer, it's essential to validate API structure for effective matrimonial website development.  
5. Matrimonial Website/App Design: – Design is the most crucial part of development as it makes you stand out from the crowd or competition.  Here we have listed certain things that impact the cost of matrimonial apps like Wireframing, Animation, and UI design. Mostly there are two types available to design the app; 
Custom UI is pretty expensive as compared to standard UI and considered to be more complex. Select the design that speaks to your customer and helps you grab the target audience's attentation. 
6. Matrimonial Website/App Maintenance: – Maintenance plays a significant role in development. It can be defined in multiple categories such as:
Version Update

Operating System Update

Libraries 

Security Bugs 
For better performance, consider maintaining the app/website and provide the user with a better user experience. It's imperative to update the app and get improved performance consistently. Most of the apps use third-party libraries which will get broken unless updated. Moreover, once the app launched, it can be affected by the bugs anytime. 
These are some of the most common factors that impact the cost of matrimonial app development; hence, one must consider these points before starting the development. Lately, it has become one of the profitable businesses with increased user engagement, therefore, for any person investing in the matrimonial market essential to analyze the factors that impact the cost. 
Beneficial Features of Matrimonial App / Website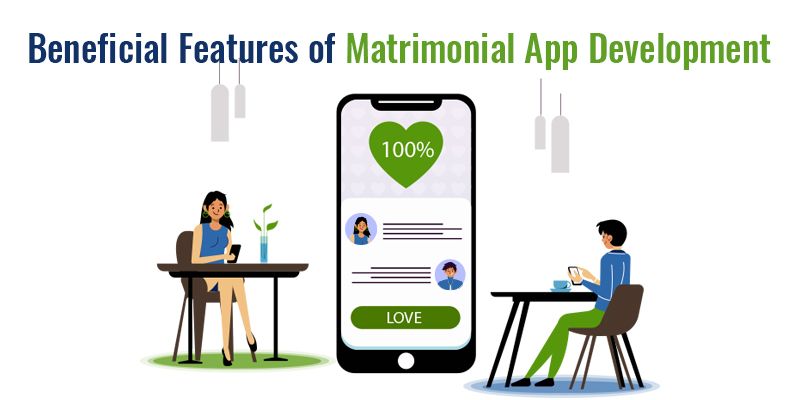 BR Softech helps you provide a ready-made solution for matrimonial websites meeting your business requirements and customise needs. BR  Matrimonial is designed keeping the recent trends and technologies in mind while targeting the audience for matrimonial service online. Our ready-made solution is viable for your audience with powerful features.  
Let's find out more about our  BR Matrimonial lucrative features in detail:
1. Profile Management: – Capture the audience's attention you wish to target by providing them with a profile management option. It enables the users to fill complete details for better matchmaking services. This option will help you boost your profile once it's completed on the portal and allow you to get clarity to shortlist other profiles by looking into their personal information like name, age, location, contact details and a lot more. 
2. Match According to Interest: – This option will help the audience shortlist of ample profiles to select the perfect match.  It enables you to provide a filter option for better results and increased engagement. Our matrimonial app development service offers you to match the interest of the people automatically, and according to the interest, it meets the profile. 
3. Responsive: – We offer responsive matrimony software as it can act on the web and mobile both. It's beneficial for business while saving a lot of time and cost on development. We aim to deliver the top-notch matrimonial app with powerful features and high functionality.  Its user-friendly functionality and comprehensive range of features allow the business to grow at a staggering rate.  
4. Convenience: – Using the latest trends and technologies in development, our matrimonial site offers the utmost comfort to users and allows families to find the bride and groom using it. Its user-friendly interface enables users to get better engagement and a wide range of options in the comfort of their homes. It offers the ultimate convenience while offering your carry your partner search online.  
5. Top-notch Security: – Online matrimonial websites and applications offers advanced security and keeps the people data secure and protected. Security is our top-most priority.  We provide with 100% secure admin panel with no bugs. All the information shared on our application is completely safe and protected within the app or website. 
6. Live chat: – The portal offers live chats for the users, in which users can communicate with each other and know about each other more. It makes the app more engaging and interactive, offering a real-time response. Live chat option can also help you clear all your doubt and avoid misunderstanding 
Read more :- How Online Matrimonial Websites work ?
Get the best match matching results using a matrimonial website or app with these essential features. The wide range of matrimonial site enables people to meet across the border and connect with each other. With the latest trends and technologies, these websites/apps have great potential to find the perfect match for you.  
Accelerate your matrimonial business with our (BR Matrimonial) readymade matrimonial website script and connect with customers successfully.  We provide with easy to use the search option and allow users to find the desired match. Establish the expertise of your business while gaining the trust of your customers using our matrimonial app.