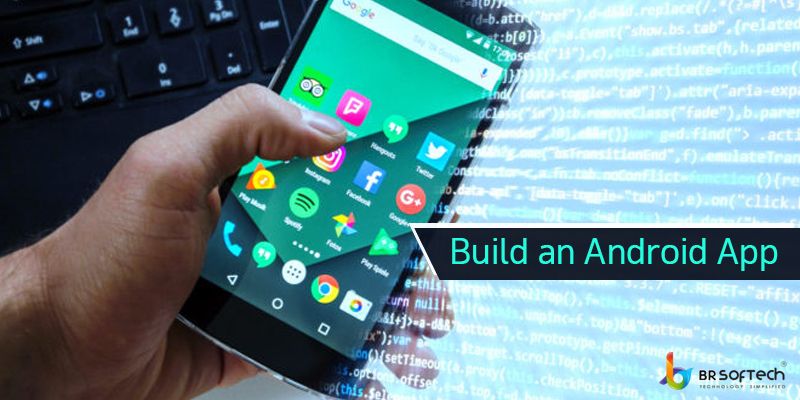 You need the right expertise and the right experience to build an app for your business because not anyone can develop a mobile app.
The competition is tough as nails. Every business- small, medium or big is trying its hands on mobile app development. Having said that, to hire a full-fledged mobile app development company with a team of skilled designers, developers, quality analysts (who have delivered real-time projects) is a smarter decision here.

Once you've made the choice, the real concern starts now – The Cost.
'How much does it cost to develop App?' is a common question coming from startups, medium-level enterprises and small business owners. Almost a decade working in mobile app development, we feel that the answer to this question is always insightful.
No matter how big a brand is, they are always on their toes when it comes to calculating the total investments needed. The cost of a final product depends on various app elements and the type of app that matches your business requirements for Android App development.
On an average, cost of Android app ranges between $15,000 to $40,000 with an hourly rate of $15-$25.
As mentioned, it's an average figure. The type of app you're aiming to develop, its technical specifications, features and functions will change these figures.
One important thing to note here is that the cost also varies based on who builds the app- whether a high-end professional app development company, a freelance developer or in-house team.
Even after several years the truth remains the same- app development companies deliver best results so we have defined the average cost working with an agency but not any freelancer or in-house team. And that's what your favorite brands have been doing.
It requires good amount of dollars in developing an Android app as it has a large number of different devices, which call for introducing different features that can flawlessly run on all types of devices and Operating systems.
The cost components of an Android app include:
Wireframe, SRS and Feature List
UI and UX Design – images, typography, iconography, aesthetic elements
User Engagement- Push notification, SMS, Social Media
Payment gateways
New user Sign-in
Use of location data
Cross-channel functioning
Third-party Integrations
Live Chat
Number of devices and OSes: Of course, a native app built on Android will cost you 70% more if you want it to build on iOS. So, for every different OS, you will be charged separately. It will be considered a different project because 70% of the work is to be done again. It will require more efforts and more number of hours. You can save on remaining 30% (user interface and design). Nevertheless, if you want to save more and get the app built on both Android and iOS at the same time, you can opt for cross-platform mobile app development (code once, run everywhere). We have an expert team for that.
Simple apps don't cost you much but apps like Uber, Twitter, Instagram, Candy Crush are expensive and require big investments. At the same time, these apps give you higher return on investment; you can see in real-time- the profits earned by your favorite apps.
For instance, if you wish to add animations, 3D effects, visual feedback, custom orientation, custom navigation, the price will vary as per your feature list.
As mentioned above, let's talk about the elements that make an app costlier than the average price. Here, the cost is calculated using the formula :average price per hour* no of days devoted in employing the following:
Third-party integration: For instance, integration of payment gateway requires extra effort and time of developers and also demands the use of services like Braintree, Stripe. Further, real-time chat integration, social media sharing will take a more of 4 days, which calculates to 4*8*($15-$25).
Location-based services: Apps like Uber can't work without GPS services. Developers need extra days in completing the Android app project to add the location-based services.
Rating & reviews: They say if you want to grow your audience, value them. And the best way for an app owner is to take feedback, rating and review from customers. Most mobile apps today, especially on-demand delivery apps incorporate this functionality. It takes around 6 dedicated days to execution.
Special offers, promo codes: Offers and discounts have become a trend among the audience. People love shopping from stores that save them dollars that matter. To apply this functionality, it takes an average of 2 business days. Similarly, there are more UI/UX elements that demand extra hours and thus, extra cost.
Summing up for Building an Android App Cost:

We can tell you more if you connect with us. We at BR Softech one of the best android app company provide full-cycle app development with an integrated, adaptive and agile approach. Take a look at our development process here. We don't deliver until the best quality is reached, without compromising with timelines and client's budget. We bet you won't go anywhere else once you get in touch with us. We'd love to build an amazing Android app for you.