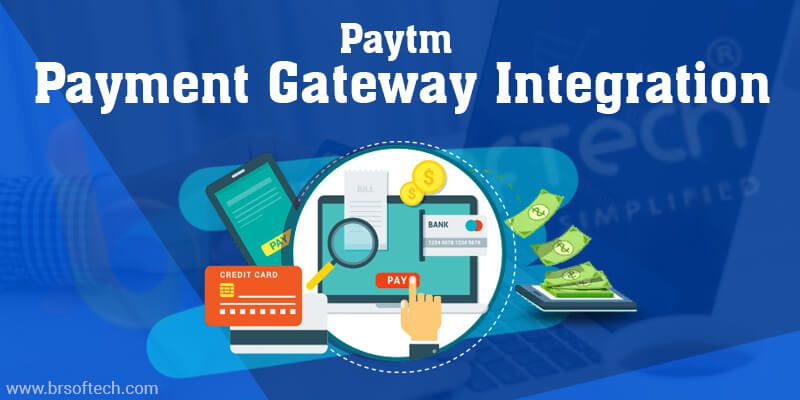 Paytm! Does this name still need an introduction? As now every second person is using this money transferring app to transfer money for every minor and major transaction.
Nowadays, on every second shop, you will find the Paytm scan and it has become the easiest mode of paying the amount among people. Basically, Paytm is the most popular mobile wallet and payment method. The money transfer software developers have designed a payment gateway script in such a way that it can be integrated into the merchants mobile phones.
Paytm has 300 million user base and has an average transaction of 5 Million per Day
Growth Of Paytm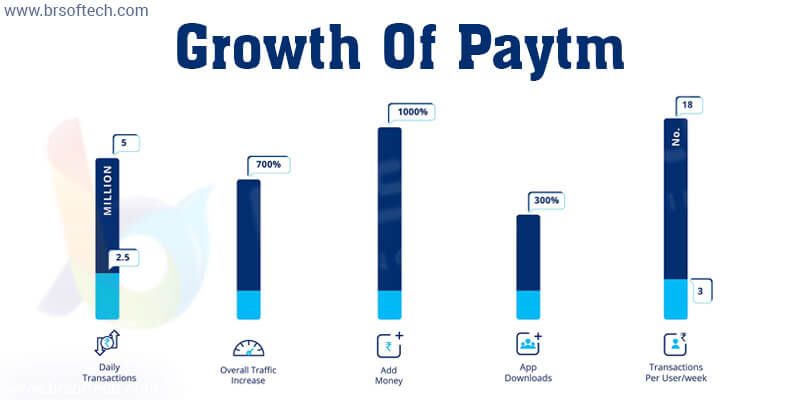 To stay ahead in the market competition, Since Paytm has launched it's bringing new features and working on the user-friendly characteristic.
In the recent interview Paytm Claimed, that it has crossed the annual run rate of 5 Billion Transactions and it is registered USD 50 Billion gross transaction value.
In the last six months, Paytm has processed over 400 million BHIM UPI. Paytm also stated that the audience still stuck on it. Around 25 percent of Paytm users prefer using the app in their regional language.
Paytm Spokesmen: "We are already seeing a GTV (gross transaction value) run rate of USD 29 billion. We are currently logging about one billion transactions per quarter and we aim to double it this year,"
The craze is continuously raising and it is increasing day by day.
Advantages of Paytm Software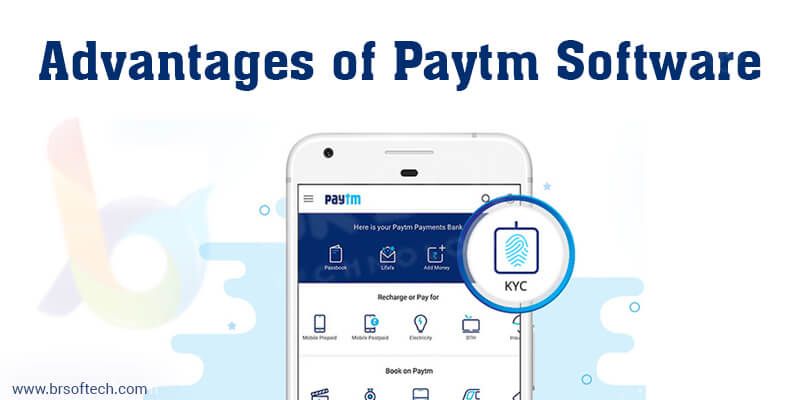 Paytm is safe and secure.

It excludes Physical attributes such as debit and credit card.

Enabled to transfer money back to the Bank account.

Receive cashback.

Receive Discounts, offers, and deals.

Less Documentation Process

Policies have been added as KYC.

The user can pay the bill

Book Movie Show

Works at Global Level

Paytm Wallet has been integrated to store amount.

Easy Track of payment history

Recharge of DTH, DATA CARD, INSURGENCE GAS, petrol etc can be held with it.
Features of Paytm Mobile App and Site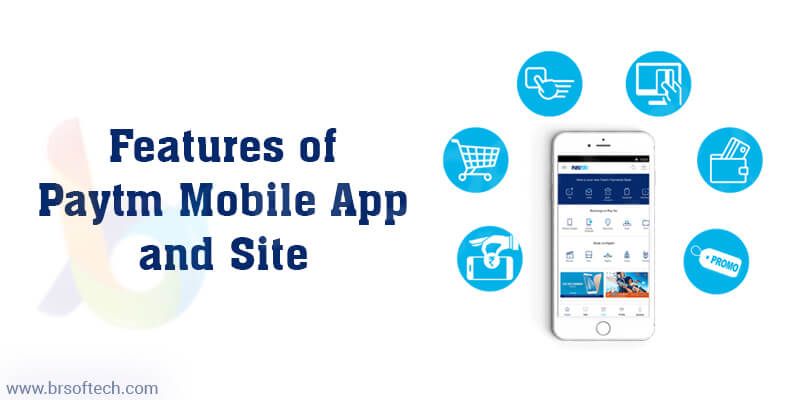 Support: Users can contact the support at any time and from anywhere. The support is available for 24*7 hours.
Push Notification: On the paytm payment gateway, a user can get the updation of the orders and helps to alert the users by the reminders. It also involves the notification of the POS payment gateway process.
User-Friendly: Paytm payment gateway integration in the Android and iOS is user-friendly, everyone can use it. It doesn't require any specific skills or course.
Integrates with All Banks: The Paytm Money Transfer supports all bank money transfer software, hence the user can held the transactions with any bank including HDFC, ICICI, Axis, Punjab National Bank etc.
KYC Verification: By KYC verification, the app get integrated with the national ID and the software turns into the secure platform.
SMS Alert: The Paytm payment gateway integration in Android and iOS sends the alert to the user by sending the SMS to the user.
Less Typing more Touch: The online money transfer app Paytm doesn't force a user to type it is an only a one-time process to save the details. Rather than this, Only touch process is required.
How Does Paytm App Works?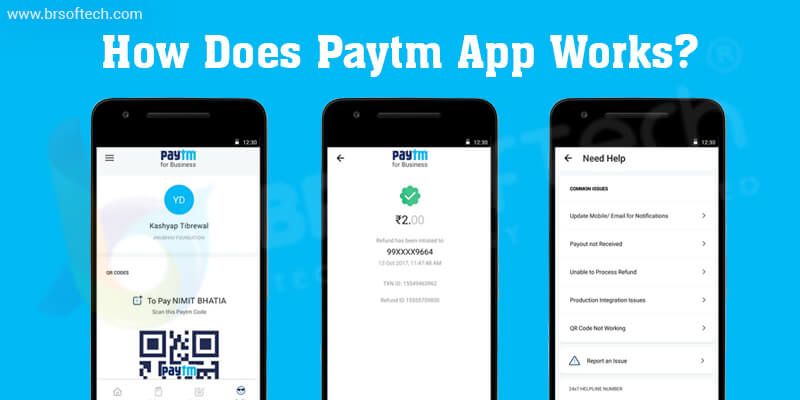 User Sign Up ( With essential Details Name, Email ID, Address etc)

Login ID and Password

User Pay or shop

Add to the cart

Add the person whom they want to pay

Add money to the Paytm Wallet

Pay to the User

Successful Transaction
Paytm Platform for Business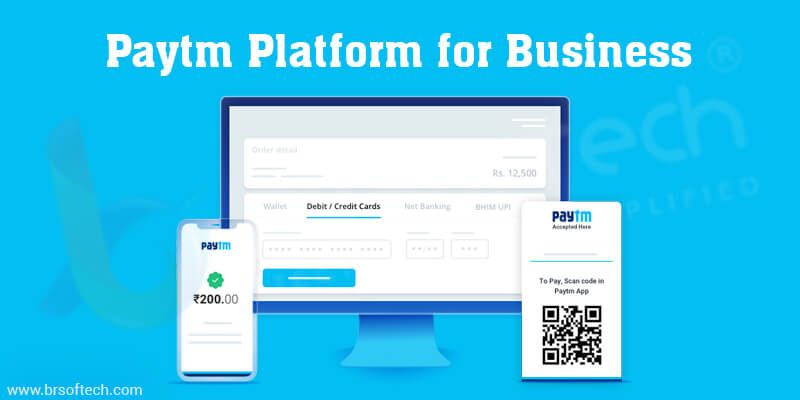 Now, to exchange transactions on the for the business, business owners rely on paytm as it has many benefits like it keeps a digital record, easy transaction, faster transaction etc.
Mode of Online Payment Transfer for Paytm Business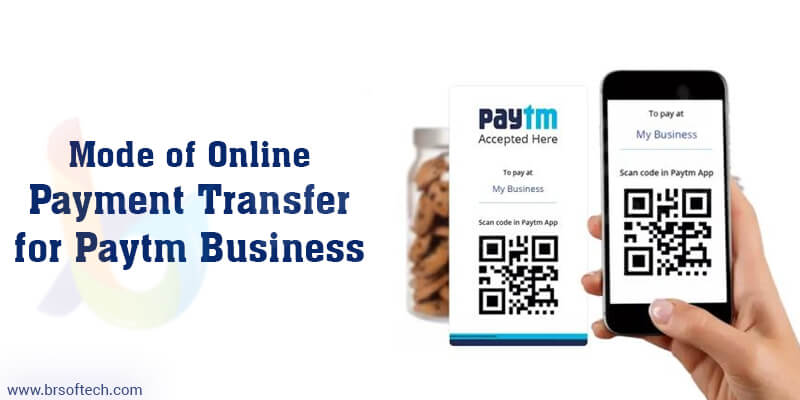 Payment Gateway: User can add payment by their mobile phones and iOS with paytm SDKs and APIs.
QR Code: By QR Code it accepts mobile payments via wallet, UPI and cards .
Payment Links: By this, can get the payment by the customers through Email, Chat, and SMS.
Why Choose Paytm For Business?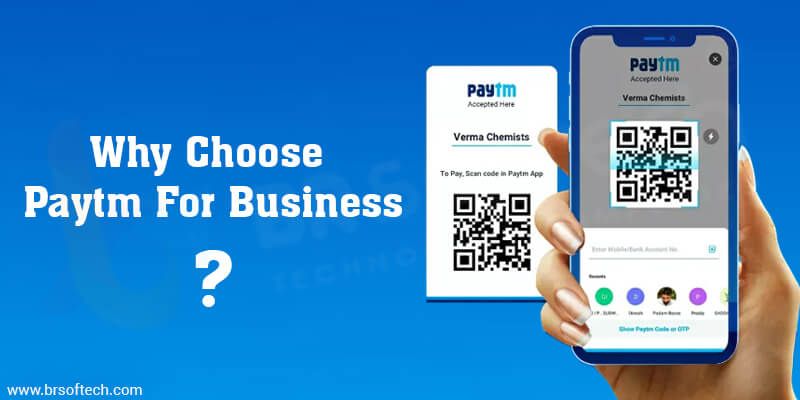 Instant Account Activation: User doesn't have to wait to activate the account as soon as the process completes the account gets activated.
Fastest Service: It takes a couple of seconds to transfer the money in the account. Only in a few minutes, the process can get complete.
Secure Payment: All the transactions on the paytm gateway is fully secure with Anti Fraud Technology.
Accept All Modes: It accepts all modes of the payment transaction as it can be paid by using UPI, Debit/credit card, Paytm Wallet and EMI.
Powerful Dashboard: It has a powerful dashboard and enables users to view all the records of the payment includes payment received and bank settlements etc.
Different Paytm Solutions for your Paytm Business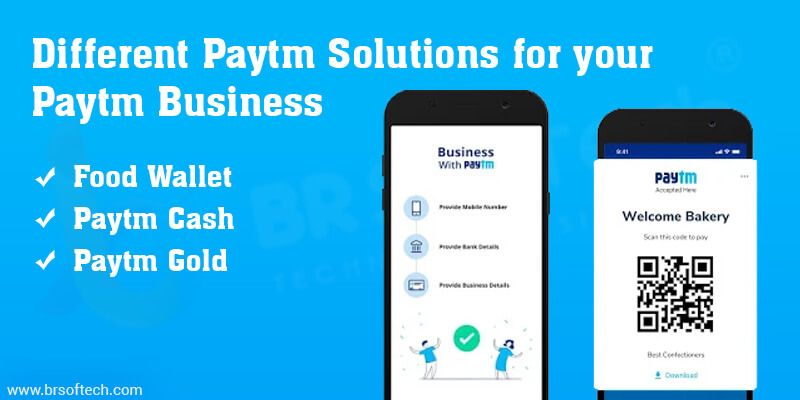 Food Wallet: With Paytm food wallet, provide a tax-free allowance to the users.
Paytm Cash: Provide digital cash to the employees by the dashboard via Paytm Cash.
Paytm Gold: The best way to gift your partners, employees, and customers, give 24k Gold digitally. It is fast, secure and convenient money transfer service.
Integration of Payment Gateway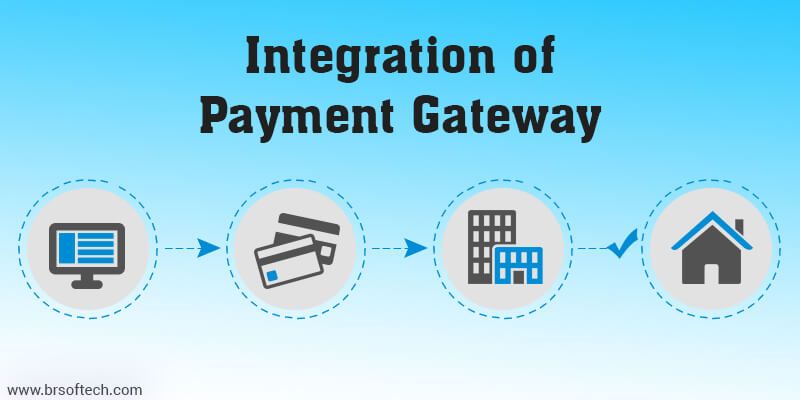 There is a various platform to integrate the Payment Gateway:
First of All, Decide the platform to integrate the Payment Gateway:
Payment Gateway for Website: For the website, paytm integration use to integrate with the API and HTML.
Payment SDK for Mobile Apps: It helps to collect payment from the Android and iOS platform.
Plugins for E-commerce Websites: Paytm payment gateway for WordPress, there are inbuilt plugins.
Process To Start Paytm Gateway Integration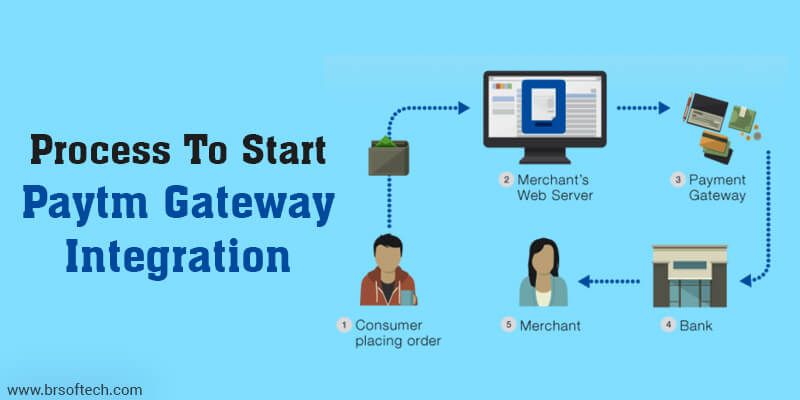 https://developer.paytm.com/docs
Step 1 – Sign Up ( With essential details name, contact number etc)
Step 2 – Get the essential credentials like ID and Password
Step 3 – Start building by integrating the available integrations for your platform.
Paytm Check out
Android SDK
iOS SDK
Step 4 – Test It
Step 5 – After the test, activate your account to acquire the production keys to start the payment to receive.
Step 6- Launch your products.
Conclusion:
If you are looking for the payment gateway development, for your business and want to enhance your business with the latest and secure modern technology. So, BR Softech offers a readymade Payment gateway script to our customers, which is a clone of Paytm.
It has all the advanced features in the software. Along with this, our team also offers a customized solution according to your requirements.